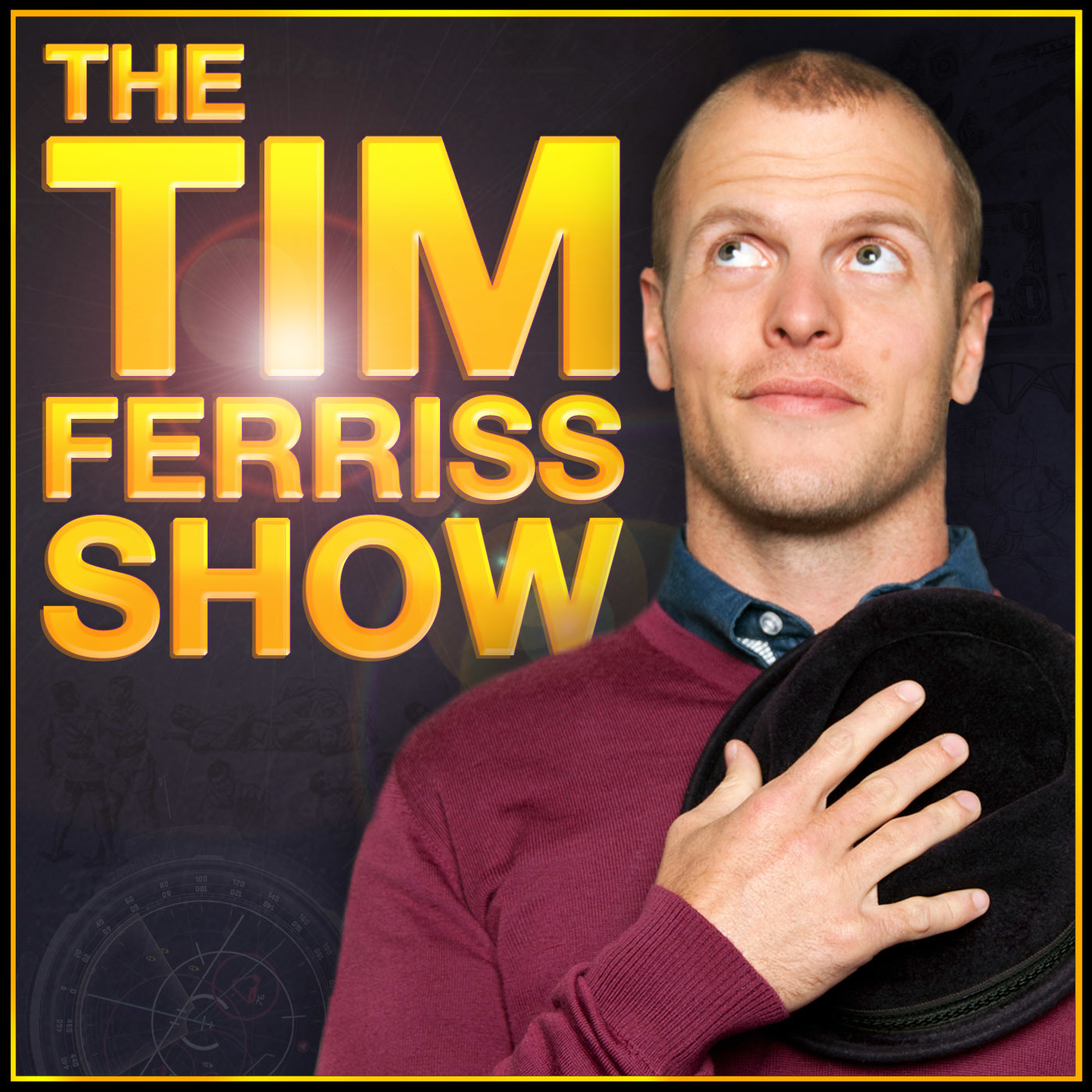 The Tim Ferriss Show
Tim Ferriss is a self-experimenter and bestselling author, best known for The 4-Hour Workweek, which has been translated into 40+ languages. Newsweek calls him "the world's best human guinea pig," and The New York Times calls him "a cross between Jack Welch and a Buddhist monk." In this show, he deconstructs world-class performers from eclectic areas (investing, chess, pro sports, etc.), digging deep to find the tools, tactics, and tricks that listeners can use.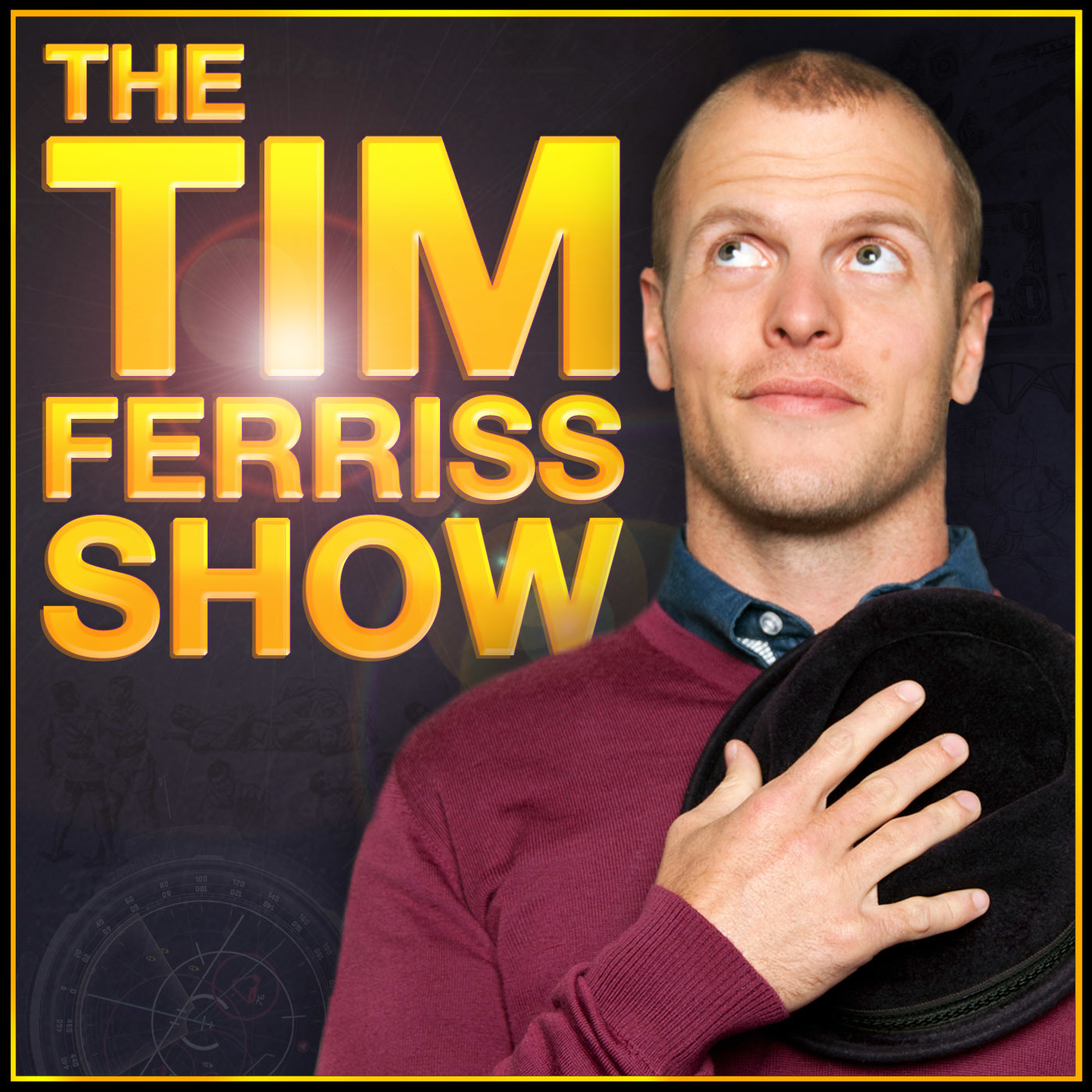 #381: Charles Koch — CEO of Koch Industries
"When goods don't cross borders, soldiers will." — Charles Koch, quoting Frédéric Bastiat
This episode will no doubt surprise people, and my guest came to me through channels I wouldn't have expected.
---
Charles Koch received a bachelor's degree in general engineering and two master's degrees, in nuclear and chemical engineering, from the Massachusetts Institute of Technology.
He is chairman of the board and CEO of Koch Industries Inc., a position he has held since 1967. He is renowned for growing Koch Industries from a company worth $21 million in the early 1960s to one with revenues estimated as high as $110 billion by Forbes. It's one of the largest privately held companies in the world, and by revenue, it's larger than both Boeing and Disney. He has transformed the business into a diverse group of companies that employ nearly 130,000 people—making everything from Dixie cups to components in your cell phone.
Charles credits the success of Koch Industries to applying proven principles of social and scientific progress, which led to the development and implementation of his Market-Based Management® (MBM®) business philosophy. He describes MBM and its applications in two of his books, The Science of Success and Good Profit.
Charles is now using those principles in philanthropy, as the founder of Stand Together, to tackle some of the biggest challenges in the U.S. Stand Together is partnering with thousands of social entrepreneurs to help them improve their effectiveness and scale at tackling poverty, improving K-12 education, bringing justice to our criminal justice system, and more.
This episode is brought to you by ExpressVPN. ExpressVPN is an app you run on your computer or mobile device that easily secures your Internet connection, hides your public IP address, and lets you bypass regional restrictions on content. ExpressVPN is consistently rated the fastest VPN service on the market, and it's incredibly simple to use. Just download the app, tap one button, and you're connected to a secure VPN server. Visit my special link ExpressVPN.com/TIM, and you'll get an extra three months of ExpressVPN protection for free!
This episode is also brought to you by ShipStation. Do you sell stuff online? Then you know what a pain the shipping process is. ShipStation was created to make your life easier -- whether you're selling on eBay, Amazon, Shopify, or over 100 other popular selling channels. ShipStation lets you access all of your orders from one simple dashboard, it works with all of the major shipping carriers, locally and globally, including FedEx, UPS, and USPS. Tim Ferriss Show listeners get to try ShipStation free for 60 days by using promo code TIM. There's no risk and you can start your free trial without even entering your credit card info. Just visit ShipStation.com, click on the microphone at the top of the homepage, and type in TIM!
Aug 11, 2019 • 02:06:24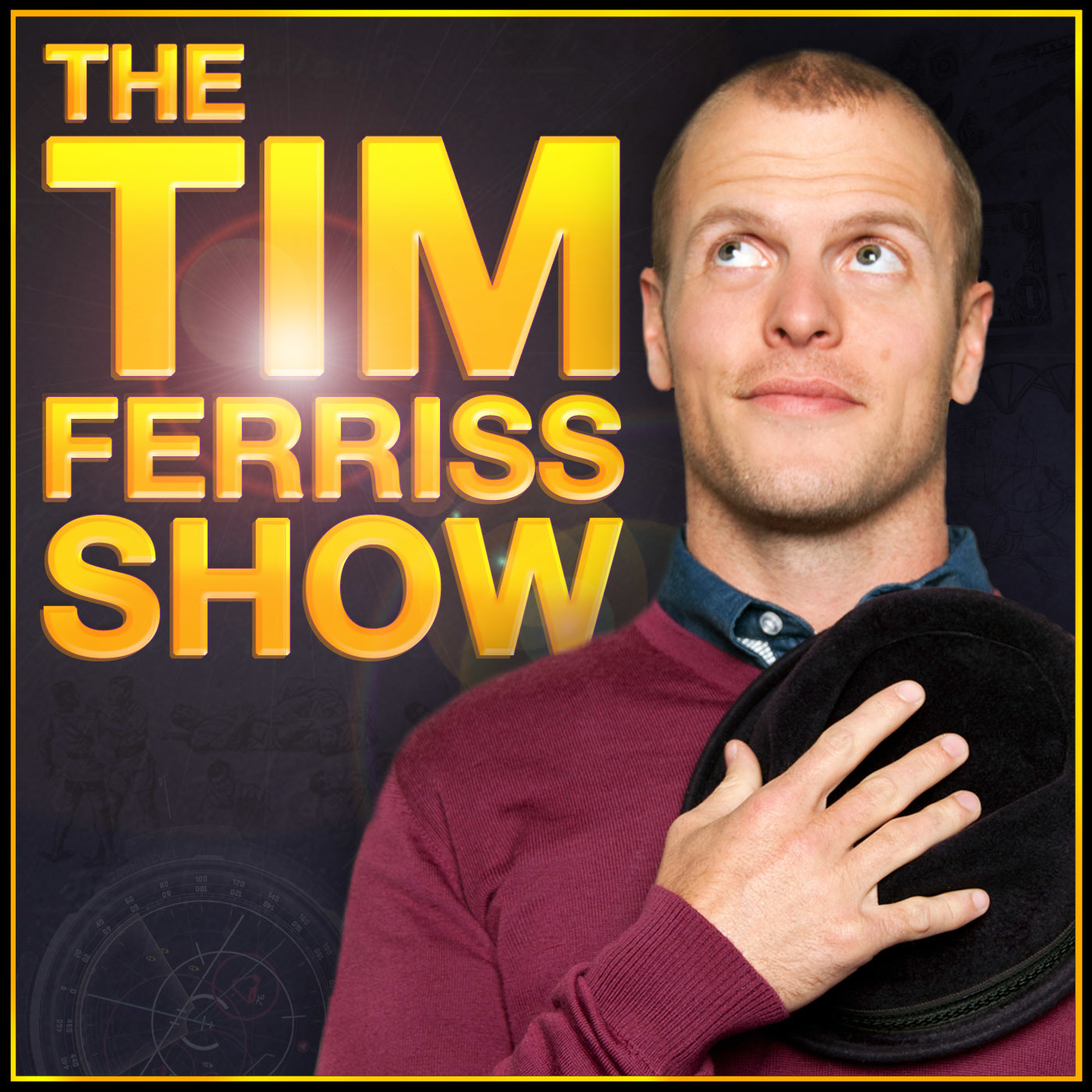 #380: Ed Zschau — The Polymath Professor Who Changed My Life
"Entrepreneurship isn't about starting companies. Entrepreneurship is an approach to life." — Ed Zschau
Ed Zschau is the Interim President of Sierra Nevada College, and he brings to the college 17 years of leading technology companies. He founded System Industries in Palo Alto, California in 1969, and as its CEO led it to a successful IPO in 1980. In the 1990s, he was the General Manager of the IBM Storage Systems Division headquartered in San Jose, California. Ed has a total of 10 years of teaching experience as a professor in the graduate business schools at Stanford University and Harvard University, and he has taught high tech entrepreneurship courses for a total of 22 years in the engineering schools at Princeton University, Caltech, and University of Nevada, Reno. In addition to serving on the boards of major public companies such as Reader's Digest and StarTek, Ed has helped to start and build several technology companies during the past 20 years, some of which were founded and led by his former students.
In the 1980s, Ed represented the Silicon Valley area of California for two terms in the US House of Representatives, serving on the House Foreign Affairs Committee. Also, during the 1980s, he was a General Partner of Brentwood Associates, a venture capital firm, and he was the Founding Chairman of The Tech Interactive, (formerly The Tech Museum of Innovation), a non-profit educational institution in San Jose, California.
Ed holds an A.B. degree (cum laude) in Philosophy (bridging with Physics) from Princeton University, as well as M.B.A., M.S. (Statistics), and Ph.D. degrees from Stanford University and a Doctor of Laws degree (Honoris Causa) from the University of San Francisco. Currently, he is a Senior Fellow of the California Council on Science and Technology.
Please enjoy!
This podcast is brought to you by 99designs, the global creative platform that makes it easy for designers and clients to work together to create designs they love. Its creative process has become the go-to solution for businesses, agencies, and individuals, and I have used it for years to help with display advertising and illustrations and to rapid prototype the cover for The Tao of Seneca. Whether your business needs a logo, website design, business card, or anything you can imagine, check out 99designs.
You can work with multiple designers at once to get a bunch of different ideas, or hire the perfect designer for your project based based on their style and industry specialization. It's simple to review concepts and leave feedback so you'll end up with a design that you're happy with. Listeners of The Tim Ferriss Show get 20 dollars off plus a free 99 dollar upgrade on their first design contest. Head to 99designs.com/tim to learn more or get started today.
This podcast is brought to you by Peloton, which has become a staple of my daily routine. I picked up this bike after seeing the success of my friend Kevin Rose, and I've been enjoying it more than I ever imagined. Peloton is an indoor cycling bike that brings live studio classes right to your home. No worrying about fitting classes into your busy schedule or making it to a studio with a crazy commute.
New classes are added every day, and this includes options led by elite NYC instructors in your own living room. You can even live stream studio classes taught by the world's best instructors, or find your favorite class on demand.
Peloton is offering listeners to this show a special offer. Visit onepeloton.com and enter the code you heard during the Peloton ad of this episode at checkout to receive $100 off accessories with your Peloton bike purchase. This is a great way to get in your workouts, or an incredible gift. Again, that's onepeloton.com and enter the code you heard during the Peloton ad of this episode to receive $100 off accessories with your Peloton bike purchase.
Aug 1, 2019 • 01:49:51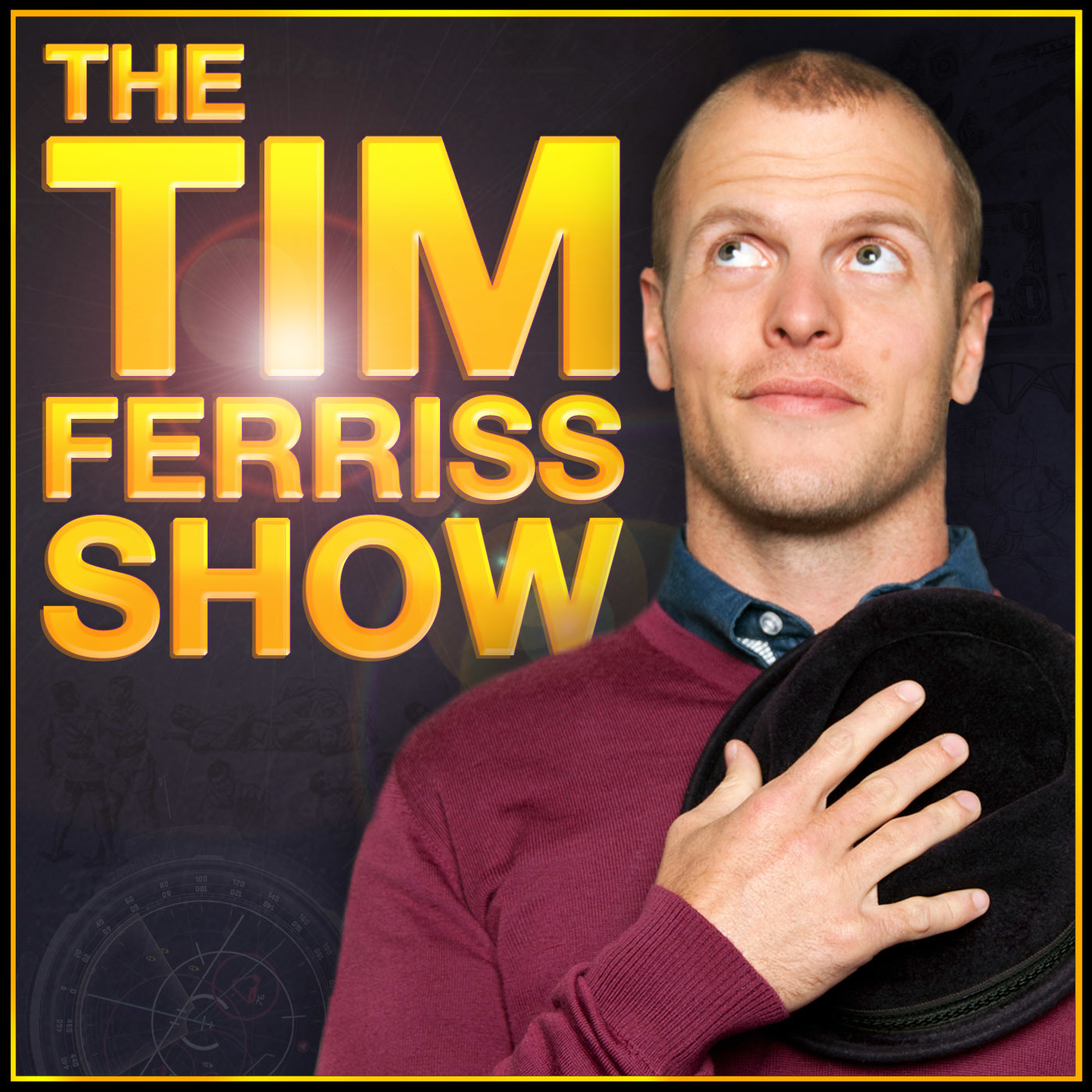 #379: Dita Von Teese — The Queen of Burlesque
"You can be a juicy ripe peach and there will still be someone who doesn't like peaches." — Dita Von Teese
Dita Von Teese (@DitaVonTeese) is the biggest name in burlesque in the world since Gypsy Rose Lee, and is credited with bringing the art form back into the spotlight. She is renowned for her iconic martini glass act and dazzling haute-couture striptease costumes adorned with hundreds of thousands of Swarovski crystals. This "Burlesque Superheroine" (Vanity Fair) is the performer of choice at high-profile events for designers such as Marc Jacobs, Christian Louboutin, Louis Vuitton, Chopard, and Cartier. She is the author of The New York Times bestseller Your Beauty Mark: The Ultimate Guide to Eccentric Glamour, and has a namesake lingerie collection available internationally at prominent retailers. You can join Dita on one of her upcoming tour dates in 2019 and 2020 or at her "Weekend of Glamour" event on August 24th and 25th.
This podcast is brought to you by Athletic Greens. I'm often asked, "If you could only use one supplement, what would it be?" My answer is usually Athletic Greens, which I consider my all-in-one nutritional insurance. I recommended it in The 4-Hour Body and did not get paid to do so. I often take it in the mornings at home and travel with it to minimize the likelihood of getting sick. Though I always focus on whole foods first, AG covers my bases if I can't get everything I need through meals. As a listener of The Tim Ferriss Show, you'll get a free 20-count travel pack (valued at $79) with your first order at athleticgreens.com/tim.
This episode is also brought to you by LinkedIn Jobs, which offers a smarter system for the hiring process. If you've ever hired anyone (or attempted to), you know finding the right people can be difficult. If you don't have a direct referral from someone you trust, you're left to use job boards that don't offer any real-world networking approach.
LinkedIn, as the world's largest professional network, which is used by more than 70 percent of the US workforce, has a built-in ecosystem that allows you to not only search for employees, but also interact with them, their connections, and their former employers and colleagues in a way that closely mimics real-life communication. Visit LinkedIn.com/Tim and receive a $50 credit toward your first job post!
Jul 29, 2019 • 01:27:37
Episode
Time
Released
#378: Nick Norris — Navy SEAL and Athlete on Training, Post-Traumatic Growth, and Healing
02:10:56
Jul 18, 2019
#377: Psychedelics — Microdosing, Mind-Enhancing Methods, and More
01:03:36
Jul 15, 2019
#376: How Seth Godin Manages His Life — Rules, Principles, and Obsessions (Repost)
01:58:45
Jul 4, 2019
#375: Josh Waitzkin — How to Cram 2 Months of Learning into 1 Day
00:40:22
Jun 26, 2019
#374: Chip Conley — Building Empires, Tackling Cancer, and Surfing the Liminal
01:49:50
Jun 20, 2019
#373: Jerry Colonna — The Coach With the Spider Tattoo
01:55:53
Jun 12, 2019
Less Hustle, More Art — Moving to a New Model
00:04:10
Jun 6, 2019
#372: Julie Rice — Co-Founding SoulCycle, Taming Anxiety, and Mastering Difficult Conversations
01:35:24
Jun 3, 2019
#371: Ramit Sethi — Automating Finances, Negotiating Prenups, Disagreeing with Tim, and More
02:25:09
May 21, 2019
#370.5: Derek Sivers on Developing Confidence, Finding Happiness, and Saying "No" to Millions (Repost)
01:58:59
May 11, 2019
#370: Adam Savage on Great Tools, Great Projects, and Great Lessons
01:36:45
Apr 30, 2019
#369: Kevin Systrom — Tactics, Books, and the Path to a Billion Users
01:30:27
Apr 25, 2019
#368: Amanda Palmer on Creativity, Pain, and Art
01:55:17
Apr 18, 2019
#367: Eric Schmidt — Lessons from a Trillion-Dollar Coach
01:44:02
Apr 9, 2019
#366: Neil Gaiman — The Interview I've Waited 20 Years To Do
01:53:41
Mar 28, 2019
#365: Michael Pollan — Exploring the Frontiers of Psychedelics
01:38:58
Mar 21, 2019
#364: Safi Bahcall — On Thinking Big, Curing Cancer, and Transforming Industries
02:25:14
Mar 15, 2019
#363: Tea Time with Tim — How to Find Mentors, Decrease Anxiety Through Training, and Much More
01:44:56
Mar 11, 2019
#362: Graham Duncan — Talent Is The Best Asset Class
01:47:51
Feb 28, 2019
#361: Jim Collins — A Rare Interview with a Reclusive Polymath
02:24:41
Feb 18, 2019
#360: Caterina Fake — The Outsider Who Built Giants
01:48:41
Feb 14, 2019
#359: Tobi Lütke — From Snowboard Shop to Billion-Dollar Company
02:12:16
Feb 7, 2019
#358: Ken Block — The Art of Marketing with a DC Shoes and Gymkhana Legend (500M+ views)
01:55:46
Jan 31, 2019
#357: Susan Cain — How to Overcome Fear and Embrace Creativity
01:46:25
Jan 24, 2019
#356: Peter Mallouk — Exploring the Worlds of Investing, Assets, and Quality of Life
01:50:15
Jan 17, 2019
#355: Greg McKeown — How to Master Essentialism
02:15:39
Jan 9, 2019
#354: Real 4-Hour Workweek Case Studies — How to Generate 8-Figure Revenue at Age 21 (Or Any Age)
01:59:08
Dec 27, 2018
#353: Patrick Collison — CEO of Stripe
02:26:10
Dec 20, 2018
#352: Dr. Peter Attia vs. Tim Ferriss
02:46:42
Dec 13, 2018
#351: Real 4-Hour Workweek Case Studies — Allen Walton and SpyGuy, The Path to Seven Figures
01:54:26
Dec 10, 2018
#350: Dr. Andrew Weil — Optimal Health, Plant Medicine, and More
01:42:51
Dec 6, 2018
#349: LeBron James and His Top-Secret Trainer, Mike Mancias
01:07:04
Nov 27, 2018
#348: Dave Elitch — How to Get Out of Your Own Way
02:14:35
Nov 26, 2018
#347: Stan Grof, Lessons from ~4,500 LSD Sessions and Beyond
02:50:42
Nov 20, 2018
#346: James Cameron and Suzy Amis Cameron — How to Think Big, Start Small, and Change the World
00:32:56
Nov 12, 2018
#345: Doug McMillon — CEO of Walmart
01:00:37
Nov 8, 2018
#344: A.J. Jacobs — 10 Strategies to Be Happier Through Gratitude
00:54:03
Nov 5, 2018
#343: Seth Godin on How to Say "No," Market Like a Professional, and Win at Life
01:44:12
Nov 1, 2018
BONUS: Sam Harris Guided Meditations and Lessons
00:43:03
Oct 29, 2018
#342: Sam Harris, Ph.D. — How to Master Your Mind
01:38:51
Oct 29, 2018
#341: Nick Kokonas — How to Apply World-Class Creativity to Business, Art, and Life
03:05:19
Oct 18, 2018
#340: Paul Stamets — How Mushrooms Can Save You and (Perhaps) the World
02:25:51
Oct 11, 2018
#339: Samin Nosrat — Master Creative, Master Teacher
02:22:30
Oct 1, 2018
#338: Howard Marks — How to Invest with Clear Thinking
01:58:31
Sep 25, 2018
#337: Hamilton Morris on Better Living Through Chemistry: Psychedelics, Smart Drugs, and More
02:01:05
Sep 20, 2018
#336: Scott Belsky — How to Conquer the Messy Middle
02:22:14
Sep 13, 2018
#335: The Life Lessons and Success Habits of Four Presidents — Doris Kearns Goodwin
01:43:32
Sep 7, 2018
#334: Drew Houston — The Billionaire Founder of Dropbox
01:52:53
Aug 27, 2018
#333: Random Show — Fasting, Biohacking, and Tony Robbins
01:27:19
Aug 17, 2018
#332: Coach George Raveling — A Legend on Sports, Business, and The Great Game of Life
02:13:11
Aug 9, 2018
#331: Ann Miura-Ko — The Path from Shyness to World-Class Debater and Investor
02:20:29
Aug 2, 2018
#330: The Return of Drunk Dialing Q&A: How to Ask Better Questions, Take Better Risks, and More!
01:02:49
Jul 30, 2018
#329: Jason Fried — How to Live Life on Your Own Terms
02:17:25
Jul 23, 2018
#328: How to Say "No" Gracefully and Uncommit
00:50:42
Jul 19, 2018
#327: Aisha Tyler — How to Use Pain, Comedy, and Practice for Creativity
02:23:34
Jul 16, 2018
#326: Reid Hoffman of LinkedIn, Brian Chesky of Airbnb, and How to Scale to 100M+ Users
00:37:28
Jul 11, 2018
#325: Lessons from Richard Branson, Tony Robbins, Ray Dalio, and Other Icons
01:02:07
Jul 5, 2018
#324: Cal Fussman Corners Tim Ferriss
01:53:32
Jun 30, 2018
#323: Tim Ferriss Goes to Maximum Security Prison
01:29:19
Jun 24, 2018
#322: Adam Robinson — Outflanking and Outsmarting the Competition
00:33:58
Jun 21, 2018
#321: Brandon Stanton — The Story of Humans of New York and 25M+ Fans
01:51:31
Jun 18, 2018
#320: The Art of Hospitality: An Interview With Entrepreneur and Hotelier Liz Lambert
01:53:28
Jun 14, 2018
#319: How to Succeed in High-Stress Situations
00:42:17
Jun 10, 2018
#318: One-Person Businesses That Make $1M+ Per Year
01:04:59
Jun 7, 2018
#317: Steve Jurvetson — The Midas Touch and Mind-Bending Futures
02:45:43
May 31, 2018
#316: Whitney Wolfe Herd — Founder and CEO of Bumble
01:11:11
May 25, 2018
#315: Lessons Learned Traveling The World
01:08:57
May 17, 2018
#314: Cindy Eckert (formerly Whitehead) — How to Sell Your Company For One Billion Dollars
02:07:52
May 10, 2018
#313: Michael Pollan — Exploring The New Science of Psychedelics
02:10:19
May 6, 2018
#312: Joseph Gordon-Levitt — Actor, Filmmaker, and Entrepreneur
02:01:11
May 3, 2018
#311: Nick Thompson -- Editor-In-Chief of WIRED
01:38:40
Apr 27, 2018
#310: Hurry Up and Fail -- Tim Kennedy
01:25:40
Apr 22, 2018
#309: Astro Teller, CEO of X - How to Think 10x Bigger
00:16:05
Apr 18, 2018
#308: Inside Out with Katie Couric
01:19:52
Apr 11, 2018
#307: Karlie Kloss - Entrepreneur and Supermodel
01:10:54
Apr 4, 2018
#306: Discipline, Sex, Psychedelics, and More — The Return of Drunk Dialing
01:00:40
Mar 28, 2018
#305: Daniel Pink — How to Make Better Decisions and Be More Creative
02:12:36
Mar 25, 2018
#304: How to Prioritize Your Life and Make Time for What Matters
00:37:54
Mar 21, 2018
#303: How to Do Crazy Good Turns -- Frank Blake
01:55:14
Mar 15, 2018
#302: Own the Day, Own Your Life - Aubrey Marcus
01:28:12
Mar 12, 2018
#301: Joe Gebbia – Co-Founder of Airbnb
02:41:50
Mar 8, 2018
#300: Jack Kornfield - Finding Freedom, Love, and Joy in the Present
02:55:02
Mar 5, 2018
#299: How to Secure Financial Freedom, Maximize Productivity, and Protect Your Health
01:07:51
Feb 28, 2018
#298: Dr. Gabor Mate - New Paradigms, Ayahuasca, and Redefining Addiction
02:30:34
Feb 20, 2018
#297: Bob Metcalfe — The Man (and Lessons) Behind Ethernet, Metcalfe's Law, and More
02:10:12
Feb 13, 2018
#296: How to Build Popular Podcasts and Blogs
00:58:08
Feb 10, 2018
#295: The 4-Hour Workweek Revisited
01:00:18
Feb 2, 2018
#294: Best Investments, Bad Advice to Avoid, and Other Life Lessons
00:49:40
Jan 25, 2018
#293: Catherine Hoke — The Master of Second Chances
02:19:24
Jan 21, 2018
#292: Lessons and Warnings from Successful Risk Takers
01:10:53
Jan 18, 2018
#291: Overcoming, Managing, and Using Fear
01:08:01
Jan 14, 2018
#290: Gretchen Rubin — Experiments in Happiness and Creativity
02:16:44
Jan 10, 2018
#289: How to Handle Information Overwhelm (and Social Media)
00:36:13
Jan 4, 2018
#288: Lessons from Bozoma Saint John -- From Spike Lee to Uber, From Ghana to Silicon Valley
01:34:31
Dec 27, 2017
#287: Terry Crews — How to Have, Do, and Be All You Want
01:51:07
Dec 20, 2017
#286: The Man Who Taught Me How to Invest
01:46:21
Dec 16, 2017
#285: Preserving Human Life, Battling the Busy Trap, and How to Stay Focused -- M. Sanjayan
01:17:02
Dec 7, 2017
#284: The Answers to My Favorite Questions
00:50:40
Dec 3, 2017
#283: Managing Procrastination, Predicting the Future, and Finding Happiness - Tim Urban
01:33:21
Nov 30, 2017
#282: How to Say No
00:17:30
Nov 25, 2017
#281: Stewart Brand - The Polymath of Polymaths
02:40:12
Nov 21, 2017
#280: The Erotic Playbook of a Top-Earning Sex Worker (NSFW)
02:20:19
Nov 17, 2017
#279: The Most Curious Man in Hollywood — Brian Grazer
01:33:40
Nov 12, 2017
#278: Tim O'Reilly - The Trend Spotter
02:09:06
Nov 8, 2017
#277: Sharon Salzberg, World-Renowned Meditation Teacher
01:07:57
Nov 2, 2017
#276: Terry Laughlin, The Master Who Changed My Life
02:18:35
Oct 29, 2017
#275: Discipline Equals Freedom -- Jocko Willink
01:01:34
Oct 20, 2017
#274: Arianna Huffington, Media Maven
01:30:59
Oct 18, 2017
#273: Lessons from Steve Jobs, Leonardo da Vinci, and Ben Franklin
01:24:32
Oct 13, 2017
#272: Sir Richard Branson — The Billionaire Maverick of the Virgin Empire
01:19:26
Oct 9, 2017
#271: Intimacy, Emotional Baggage, Relationship Longevity, and More - Esther Perel
00:58:53
Oct 8, 2017
#270: Investing Wisdom from Marc Andreessen, Peter Thiel, Reid Hoffman, Chris Sacca, and Others
01:15:37
Oct 5, 2017
#269: The 3 Critical Rules of Branding
00:34:38
Oct 3, 2017
#268: Eric Ripert -- Lessons in Mastery and Mindfulness
01:50:01
Sep 29, 2017
#267: Tools and Tips for Better Sleep
01:01:25
Sep 25, 2017
#266: Favorite Books, Supplements, Simple Technologies, and More
00:43:19
Sep 21, 2017
#265: Bill Burr — The Comedian's Comedian
01:11:15
Sep 17, 2017
#264: Ray Dalio, The Steve Jobs of Investing
02:03:18
Sep 13, 2017
#263: Filmmaker Darren Aronofsky — Exploring Creativity, Ignoring Critics, and Making Art
02:03:50
Sep 9, 2017
#262: The CIA, The Police, and Other Adventures from Stewart Copeland
01:10:00
Sep 3, 2017
#261: Mental Performance, Work-Life Balance, and the Rise to the Top - Maria Sharapova
02:09:33
Aug 26, 2017
#260: Setting Goals, Making Money, and Overcoming Tough Times -- Phil Hellmuth
01:06:51
Aug 24, 2017
#259: Lessons from 50,000 Interviews: Larry King and Cal Fussman
01:32:11
Aug 16, 2017
#258: From Long-Shot to $50 Billion Empire - Bill Rasmussen
01:09:26
Aug 9, 2017
#257: Physical Training, Dating Strategies, and Stories from the Early Days
00:55:55
Aug 6, 2017
#256: How to Overcome Anxiety and Stress - with Adviser to Olympians, Michael Gervais
01:10:18
Aug 2, 2017
#255: How to Turn Failure into Success
01:08:12
Jul 26, 2017
#254: When to Quit - Lessons from World-Class Entrepreneurs, Investors, Authors, and More
01:21:09
Jul 23, 2017
#253: Morning Routines and Strategies
01:08:33
Jul 19, 2017
#252: Inside the World of SuperTraining - Mark Bell
01:34:09
Jul 12, 2017
#251: How to Live Without Limits - Kyle Maynard
00:56:47
Jul 9, 2017
#250: Myers-Briggs, Diet Mistakes, and Immortality
01:01:59
Jul 5, 2017
#249: How to Make a Difference and Find Your Purpose -- Blake Mycoskie
01:09:33
Jun 28, 2017
#248: The 10 Commandments of Startup Success with Reid Hoffman
01:40:02
Jun 25, 2017
#247: Cool Tools for Travel - Tim Ferriss and Kevin Kelly
00:37:26
Jun 20, 2017
#246: Building Strength, Improving Mindset, and Becoming the World's Fittest Man - Jason Khalipa
01:06:29
Jun 12, 2017
#245: The Magic, Misdirection, and Mindset of David Blaine
01:05:31
Jun 8, 2017
#244: The Quiet Master of Cryptocurrency -- Nick Szabo
02:31:11
Jun 4, 2017
#243: How to Fear Less -- Vince Vaughn
01:41:38
May 30, 2017
#242: Phil Keoghan -- The Magic of Bucket Lists and Amazing Races
01:32:11
May 25, 2017
#241: The Relationship Episode: Sex, Love, Polyamory, Marriage, and More (with Esther Perel)
02:00:49
May 21, 2017
#240: Accelerated Learning and Mentors - My Personal Story
00:59:09
May 17, 2017
#239: How to Reverse Aging with Art De Vany
01:56:11
May 12, 2017
#238: The Savant of Speed -- Ryan Flaherty
01:38:09
May 7, 2017
#237: Exploring Smart Drugs, Fasting, and Fat Loss -- Dr. Rhonda Patrick
02:41:14
May 4, 2017
#236: The Alien of Extraordinary Ability
01:34:25
Apr 21, 2017
#235: Dorian Yates on High Intensity Training, Injury Prevention, and Building Maximum Muscle
01:43:31
Apr 21, 2017
#234: Marie Kondo -- The Japanese Tidying Master
01:10:05
Apr 16, 2017
#233: Cory Booker -- Street Fights, 10-Day Hunger Strikes, and Creative Problem-Solving
02:03:07
Apr 10, 2017
#232: The Tim Ferriss Radio Hour: Controlling Stress, Nutrition Upgrades, and Improved Health
01:13:51
Apr 6, 2017
#231: How to Be Creative Like a Motherf*cker -- Cheryl Strayed
01:39:18
Mar 30, 2017
#230: The Secrets, Tactics, and Creative Processes of High Performers and Achievers -- Debbie Millman
00:43:33
Mar 25, 2017
#229: Ricardo Semler -- The Seven-Day Weekend and How to Break the Rules
02:07:34
Mar 19, 2017
#228: The Lion of Olympic Weightlifting, 62-Year-Old Jerzy Gregorek (Also Featuring: Naval Ravikant)
02:45:33
Mar 15, 2017
#227: Conquering Fear and Reducing Anxiety - Caroline Paul
00:53:16
Mar 12, 2017
#226: How to Not Be Evil - Dr. Phil Zimbardo
01:06:21
Mar 8, 2017
#225: John Crowley -- The Real-Life Captain America and Bruce Banner (Seriously)
01:57:27
Feb 28, 2017
#224: The Random Show - Drinking Urine, Exploring Japan, and Figuring Out Life
01:39:40
Feb 26, 2017
#223: Calming Philosophies for Chaotic Times -- Krista Tippett
01:59:18
Feb 20, 2017
#222: Jerrod Carmichael - Uber-Productivity and Dangerous Comedy
01:26:01
Feb 18, 2017
#221: Mr. Money Mustache — Living Beautifully on $25-27K Per Year
01:47:51
Feb 13, 2017
#220: Soman Chainani — The School for Good and Evil
01:55:53
Feb 7, 2017
#219: Lessons from Warren Buffett, Bobby Fischer, and Other Outliers
01:54:39
Feb 2, 2017
#218: The Most Feared and Well-Liked Journalist in Silicon Valley - Kara Swisher
01:43:20
Jan 26, 2017
#217: The One-Minute Workout Designed by Scientists -- Dr. Martin Gibala
01:33:46
Jan 22, 2017
#216: Arnold Schwarzenegger Part 2! Bodybuilding, Investing, and Online Battles
01:13:19
Jan 18, 2017
#215: The Return of the Money Shot
01:54:05
Jan 15, 2017
#214: How to Design a Life - Debbie Millman
01:52:14
Jan 12, 2017
#213: Fasting vs. Slow-Carb Diet, Top $150 Purchases, Balancing Productivity and Relaxation, and More
01:01:44
Jan 4, 2017
#212: 2016 - What I've Learned
00:37:30
Dec 29, 2016
#211: A.J. Jacobs: Self-Experimenter Extraordinaire
02:10:09
Dec 24, 2016
#210: Becoming the Best Version of You
01:32:56
Dec 19, 2016
#209: The Random Show Threesome -- Tim Ferriss, Kevin Rose, and Matt Mullenweg
00:50:37
Dec 16, 2016
#208: Ezra Klein -- From College Blogger to Political Powerhouse
01:36:37
Dec 12, 2016
#207: Tools of Titans: Brené Brown Distilled and Other Goodies
00:38:20
Dec 10, 2016
#206: Testing the "Impossible": 17 Questions That Changed My Life
00:44:46
Dec 6, 2016
#205: Mark Bittman on Changing the Food Industry and Living Dangerously
01:10:38
Dec 5, 2016
#204: Tools of Titans: Josh Waitzkin Distilled
00:16:38
Nov 27, 2016
#203: David Heinemeier Hansson on Digital Security, Company Culture, and the Value of Schooling
01:02:03
Nov 24, 2016
#202: Tools of Titans: Derek Sivers Distilled
00:33:27
Nov 20, 2016
#201: The Tim Ferriss Radio Hour: Meditation, Mindset, and Mastery
01:01:47
Nov 15, 2016
#200: Susan Garrett -- Master Dog (and Human) Trainer
01:57:01
Nov 13, 2016
#199: Stephen Dubner -- The Art of Storytelling and Facing Malcolm Gladwell in a Fist Fight
01:01:55
Nov 8, 2016
#198: Charles Poliquin - His Favorite Mass-Building Program, His Nighttime Routine For Better Sleep, and Much More
01:08:32
Nov 6, 2016
#197: Drunk Dialing -- Ladies Night Edition!
01:42:02
Nov 1, 2016
#196: Meet the Machine, Dave Camarillo
01:59:13
Oct 30, 2016
#195: David Heinemeier Hansson: The Power of Being Outspoken
03:29:43
Oct 26, 2016
#194: The Magic and Power of Placebo
01:43:24
Oct 23, 2016
#193: My Life Extension Pilgrimage to Easter Island
03:05:31
Oct 20, 2016
#192: The Return of Drunk Dialing
01:56:07
Oct 11, 2016
#191: The Art and Science of Learning Anything Faster
00:32:10
Oct 5, 2016
#190: Matt Mullenweg on the Characteristics and Practices of Successful Entrepreneurs
01:07:07
Sep 30, 2016
#189: Shay Carl on Wealth, Parenting, and the Future of Video
00:38:04
Sep 27, 2016
#188: Dom D'Agostino on Disease Prevention, Cancer, and Living Longer
01:15:10
Sep 25, 2016
#187: Jocko Willink on Discipline, Leadership, and Overcoming Doubt
01:19:04
Sep 20, 2016
#186: Tony Robbins on How to Resolve Internal Conflict
00:10:19
Sep 17, 2016
#185: Practicing What You Preach
00:10:38
Sep 14, 2016
#184: Shep Gordon - The King Maker on His Best PR Stunts, Hugest Failures, and Practical Philosophies
01:23:33
Sep 6, 2016
#183: Cal Fussman: The Master Storyteller Returns
02:11:42
Aug 30, 2016
#182: Jason Nemer - Inside the Magic of AcroYoga
01:50:04
Aug 24, 2016
#181: How to 'Waste Money' To Improve the Quality of Your Life
00:19:01
Aug 20, 2016
#180: The Secrets of Gymnastic Strength Training, Part Two — Home Equipment, Weighted Stretches, and Muscle-Ups
01:25:04
Aug 16, 2016
#179: What's Important to You?
00:12:34
Aug 13, 2016
#178: Tony Robbins - On Achievement Versus Fulfillment
01:34:23
Aug 9, 2016
#177: Seth Godin on How to Think Small to Go Big
00:40:08
Aug 3, 2016
#176: Mike Birbiglia, The Sleepwalking Comedy Giant
01:35:42
Jul 27, 2016
#175: How to Cage the Monkey Mind
01:20:04
Jul 23, 2016
#174: The One-Handed Concert Pianist, Nicholas McCarthy
01:23:03
Jul 18, 2016
#173: Lessons from Geniuses, Billionaires, and Tinkerers
02:38:28
Jul 10, 2016
#172: Dom D'Agostino -- The Power of the Ketogenic Diet
01:54:56
Jul 6, 2016
#171: The Random Show - New Favorite Books, Memory Training, and Bets On VR
01:58:55
Jul 1, 2016
#170: Shay Carl — From Manual Laborer to 2.3 Billion YouTube Views
02:58:57
Jun 26, 2016
#169: Useful Lessons from Workaholics Anonymous, Corporate Implosions, and More
01:33:38
Jun 25, 2016
#168: Dissecting the Success of Malcolm Gladwell
01:37:55
Jun 21, 2016
#167: Jamie Foxx Part 2 - Bringing the Thunder
01:31:02
Jun 18, 2016
#166: How Creatives Should Negotiate
01:37:15
Jun 14, 2016
#165: The Canvas Strategy -- What Ben Franklin and Bill Belichick Have in Common
00:18:46
Jun 9, 2016
#164: Kevin Kelly - AI, Virtual Reality, and The Inevitable
01:41:57
Jun 5, 2016
#163: Marc Andreessen -- Lessons, Predictions, and Recommendations from an Icon
01:10:44
May 28, 2016
#162: How to Be Tim Ferriss - Featuring Freakonomics
00:40:56
May 27, 2016
#161: Lessons from War, Tribal Societies, and a Non-Fiction Life (Sebastian Junger)
02:19:47
May 22, 2016
#160: Assessing Risk and Living Without a Rope – Lessons from Alex Honnold
01:47:16
May 17, 2016
#159: How to Optimize Creative Output — Jarvis versus Ferriss
01:34:52
May 12, 2016
#158: The Secrets of Gymnastic Strength Training
03:10:08
May 8, 2016
#157: The Importance of Being Dirty: Lessons from Mike Rowe
02:16:12
May 3, 2016
#156: Joshua Skenes -- Playing with Fire
01:30:54
Apr 30, 2016
#155: On Zero-to-Hero Transformations
01:03:26
Apr 26, 2016
#154: The Habits of a Master -- Paulo Coelho, Author of The Alchemist
00:32:16
Apr 23, 2016
#153: The Man Who Studied 1,000 Deaths to Learn How to Live
01:46:25
Apr 13, 2016
#152: On Philosophy and Riches
00:10:24
Apr 9, 2016
#151: How to Overcome Fear - Lessons from Firefighter and Luger, Caroline Paul
01:41:50
Apr 4, 2016
#150: Morgan Spurlock: Inside the Mind of a Human Guinea Pig
01:07:45
Mar 29, 2016
#149: How to Live in The Moment
00:10:49
Mar 27, 2016
#148: Josh Waitzkin, The Prodigy Returns
01:52:40
Mar 22, 2016
#147: How to Avoid the Busy Trap (And Other Misuses of Your Time)
00:14:14
Mar 18, 2016
#146: The Random Show, Ice Cold Edition
01:00:53
Mar 15, 2016
145: The Interview Master: Cal Fussman and the Power of Listening
03:14:33
Mar 11, 2016
#144: How to 10X Your Results, One Tiny Tweak at a Time
00:42:07
Mar 4, 2016
#143: The World's Most Famous Performance-Enhancement Chemist
02:31:03
Mar 1, 2016
#142: How to Achieve Self-Ownership
00:11:52
Feb 28, 2016
#141: Kaskade and Sekou Andrews: The Musician and the Poet
00:45:42
Feb 23, 2016
#140: Shaun White: The Most Unholy Snowboarder Ever
01:18:30
Feb 17, 2016
#139: Meet "Scorpion," The Real-Life Santa Claus with an IQ of 197
01:46:05
Feb 16, 2016
#138: How Seth Godin Manages His Life -- Rules, Principles, and Obsessions
02:00:47
Feb 10, 2016
#137: How to Practice Poverty and Reduce Fear
00:16:22
Feb 2, 2016
#136: Naval Ravikant on Happiness Hacks and The 5 Chimps Theory
00:56:41
Jan 29, 2016
#135: Luis Von Ahn on Learning Languages, Building Companies, and Changing the World
02:16:09
Jan 26, 2016
#134: The Tao of Seneca
00:27:51
Jan 21, 2016
#133: Edward Norton on Mastery, Must-Read Books, and The Future of CrowdFunding
01:23:10
Jan 18, 2016
#132: Chris Sacca on Shark Tank, Building Your Business, and Startup Mistakes
00:47:02
Jan 14, 2016
#131: Eric Weinstein on Challenging "Reality," Working with Peter Thiel, and Destroying Education to Save It
01:31:40
Jan 13, 2016
#130: Daymond John and How to Turn Weaknesses into Strengths
00:36:48
Jan 6, 2016
#129: Recommendations and Resolutions for 2016 - Kevin Rose and Tim Ferriss
01:07:46
Jan 3, 2016
#128: Derek Sivers Reloaded - On Success Habits and Billionaires with Perfect Abs
00:34:22
Dec 28, 2015
#127: Amelia Boone on Beating 99% of Men and Suffering for a High-Performance Life
01:30:48
Dec 21, 2015
#126: 25 Things I've Learned from Podcast Guests in 2015
00:35:15
Dec 18, 2015
#125: Derek Sivers on Developing Confidence, Finding Happiness, and Saying "No" to Millions
01:58:44
Dec 13, 2015
#124: Jamie Foxx on Workout Routines, Success Habits, and Untold Hollywood Stories
02:29:31
Dec 6, 2015
Jamie Foxx Mega-Interview - 5-Minute Teaser
00:07:33
Dec 4, 2015
#123: Rainn Wilson on Meditation, The Sexy Nostril Exercise, and Acting as Therapy
01:11:23
Nov 30, 2015
#122: The Magic of Mindfulness: Complain Less, Appreciate More, and Live a Better Life
00:20:55
Nov 27, 2015
#121: BJ Novak of The Office on Creative Process, Handling Rejection, and Good Comedy
01:30:57
Nov 25, 2015
#120: Will MacAskill on Effective Altruism, Y Combinator, and Artificial Intelligence
02:21:21
Nov 22, 2015
#119: Kevin Costner on Building His Career, Positive Self-Talk, and Making Dances with Wolves Happen
01:53:46
Nov 16, 2015
#118: How Philosophy Can Change Your Life, Alain de Botton
01:55:30
Nov 10, 2015
#117: Dom D'Agostino on Fasting, Ketosis, and The End of Cancer
03:03:41
Nov 2, 2015
#116: How Casey Neistat Gets Away With Murder
01:35:51
Oct 27, 2015
#115: Thinking About Extra Dimensions with Physicist Lisa Randall
01:33:29
Oct 24, 2015
#114: The Athlete (And Artist) Who Cheats Death, Jimmy Chin
01:21:39
Oct 19, 2015
#113: 5 Tools I Use For Faster And Better Sleep
00:13:43
Oct 15, 2015
#112: The Nasty Icon of Retail, Sophia Amoruso
01:43:44
Oct 12, 2015
#111: Should You Start a 'Startup' or Build a Cash-Flow Business?
01:04:13
Oct 10, 2015
#110: The Tattooed Heretic of Wine and Whiskey, Richard Betts
02:35:24
Oct 5, 2015
#109: The 5 Things I Did To Become a Better Investor
00:31:34
Oct 2, 2015
#108: Comedy's Dynamic Duo, Seth Rogen and Evan Goldberg
01:22:33
Sep 29, 2015
#107: The Scariest Navy SEAL I've Ever Met...And What He Taught Me
02:31:17
Sep 25, 2015
#106: Scott Adams: The Man Behind Dilbert
02:01:59
Sep 21, 2015
#105: 5 Morning Rituals That Help Me Win the Day
00:23:55
Sep 18, 2015
#104: Are Psychedelic Drugs the Next Medical Breakthrough?
01:47:07
Sep 14, 2015
#103: Drunk Dialing Fans--Celebrating The 100th Podcast Episode!
01:21:45
Sep 11, 2015
#102: "The Iceman," Wim Hof
01:20:58
Sep 7, 2015
#101: The Oracle of Silicon Valley, Reid Hoffman (Plus: Michael McCullough)
01:20:08
Aug 30, 2015
#100: Brené Brown on Vulnerability and Home Run TED Talks
01:18:10
Aug 28, 2015
#99: How to Build a World-Class Network in Record Time
01:00:47
Aug 26, 2015
#98: The "Wizard" of Hollywood, Robert Rodriguez
02:06:19
Aug 23, 2015
#97: The Evolutionary Angel, Naval Ravikant
02:11:50
Aug 18, 2015
#96: Kevin Kelly on Artificial Intelligence and Designer Babies
00:37:49
Aug 7, 2015
#95: Lessons Learned from Jeff Bezos, Reid Hoffman, and More
01:54:57
Aug 4, 2015
#94: Tara Brach on Meditation and Overcoming FOMO (Fear Of Missing Out)
02:05:37
Jul 31, 2015
#93: Jane McGonigal on Getting More Done with Less Stress and The Health Benefits of Gaming
01:35:06
Jul 28, 2015
#92: Maria Popova on Being Interesting, Creating More Time in a Day, And How to Start A Successful Blog
00:30:54
Jul 23, 2015
#91: Charles Poliquin on Strength Training, Shredding Body Fat, and Increasing Testosterone and Sex Drive
02:47:40
Jul 21, 2015
#90: Peter Diamandis on Disrupting the Education System, The Evolution of Healthcare, and Building a Billion-Dollar Business
00:38:28
Jul 16, 2015
#89: Laird Hamilton, The King of Big Wave Surfing (Plus: Gabrielle Reece and Brian MacKenzie)
01:51:49
Jul 15, 2015
#88: Stanley McChrystal on Anti-War Americans, Pushing Your Limits, and The Three Military Tests You Should Take
00:13:17
Jul 9, 2015
#87: Sam Harris on Daily Routines, The Trolley Scenario, and 5 Books Everyone Should Read
01:00:42
Jul 7, 2015
#86: General Stan McChrystal on Eating One Meal Per Day, Special Ops, and Mental Toughness
01:58:16
Jul 5, 2015
#85: Kelly Starrett on the 80/20 of Mobility and Performance
00:59:14
Jul 1, 2015
#84: How to Turn Pain Into Creativity (Whitney Cummings)
02:28:49
Jun 26, 2015
#83: The Maverick of Brain Optimization
01:52:11
Jun 21, 2015
#82: Sam Kass on Trials by Fire and Cooking for The Obamas
01:38:01
Jun 17, 2015
#81: The Rags to Riches Philosopher: Bryan Johnson's Path to $800 Million
01:47:20
Jun 12, 2015
#80: Thomas Edison's Formula for Greatness
00:20:49
Jun 8, 2015
#79: Chris Sacca on Being Different and Making Billions
01:30:32
May 30, 2015
#78: How to Build a Large Audience from Scratch (and More)
00:38:39
May 27, 2015
#77: What Do Google X, Medicine, and Great Relationships Have In Common?
01:42:29
May 20, 2015
#76: Rick Rubin, The Seclusive Zen Master
01:16:57
May 15, 2015
#75: Tools and Tricks from the #30 Employee at Facebook
02:05:09
May 6, 2015
#74: How a Computer Hacker Optimizes Online Dating, Opens Locked Cars, and Hijacks Drones
02:40:51
May 1, 2015
#73: A Chess Prodigy on Mastering Martial Arts, Chess, and Life
00:24:09
Apr 24, 2015
#72: Triple H on Pre-Fight Rituals, Injury Avoidance, and Floyd Mayweather, Jr.
00:58:34
Apr 20, 2015
#71: The Master Creator - How Jon Favreau Went from Swingers to Elf to Ironman to Chef
01:33:38
Apr 13, 2015
#70: How to Earn Your Freedom
00:36:48
Apr 10, 2015
#69: Inside the Mind of Glenn Beck Is...Walt Disney and Orson Welles?
01:47:37
Apr 6, 2015
#68: Lazy: A Manifesto (15 Min)
00:16:31
Apr 2, 2015
Ep 67: Amanda Palmer on How to Fight, Meditate, and Make Good Art
01:40:16
Mar 30, 2015
Ep 66: The Psychedelic Explorer's Guide - Risks, Micro-Dosing, Ibogaine, and More
01:36:54
Mar 20, 2015
Ep 65: Supplements, Blood Tests, and Near-Death Experiences (Dr. Peter Attia)
01:09:35
Mar 11, 2015
Ep 64: CrossFit's Good, Bad, and Ugly
01:13:35
Mar 4, 2015
Ep 63: Hedge Funds, Investing, and Optimizing Lifestyle (Mark Hart, Raoul Pal)
01:01:54
Feb 25, 2015
Ep 62: The EDM Cinderella - How The Glitch Mob Exploded
01:50:57
Feb 22, 2015
Ep 61: The Benevolent Dictator of the Internet, Matt Mullenweg
02:11:17
Feb 9, 2015
Ep 60: Tim Ferriss Interviews Arnold Schwarzenegger on Psychological Warfare (And Much More)
01:14:41
Feb 2, 2015
Arnold Schwarzenegger Teaser
00:05:38
Jan 30, 2015
Ep 59: How to Create a Blockbuster Podcast (Part 2)
00:47:00
Jan 28, 2015
Ep 58: How to Create a Blockbuster Podcast (Part 1)
01:45:38
Jan 28, 2015
Ep 57: Pavel Tsatsouline Answers Your 15 Most Popular Exercise Questions
00:25:05
Jan 26, 2015
Ep 56: How to Think Like Elon Musk and Jeff Bezos
01:16:41
Jan 20, 2015
Ep 55: The Science of Strength and Simplicity with Pavel Tsatsouline
01:56:31
Jan 15, 2015
Ep 54: The Promises and Perils of the Microbiome - Dr. Jonathan Eisen and Jessica Richman
01:55:11
Jan 6, 2015
Ep 53: Ed Cooke (Part 2), Grandmaster of Memory, on Mental Performance, Imagination, and Productive Mischief
01:32:30
Dec 30, 2014
Ep 52: Ed Cooke, Grandmaster of Memory, on Mental Performance, Imagination, and Productive Mischief
01:11:21
Dec 30, 2014
Ep 51: Tim Answers 10 More Popular Questions from Listeners
00:42:25
Dec 23, 2014
Ep 50: Dr. Peter Attia on Ultra-Endurance, Drinking Jet Fuel, Human Foie Gras, and More
02:01:07
Dec 17, 2014
Ep 49: Tim Answers Your 10 Most Popular Questions
00:31:21
Dec 11, 2014
Ep 48: Marc Goodman, FBI Futurist, on High-Tech Crime and How to Protect Yourself
01:35:42
Dec 9, 2014
Ep 47: Bryan Callen on Eating Corgis (Yes, The Dogs) and Improving Creativity
01:23:18
Dec 1, 2014
Ep 46: Hating Tech, Hidden Japanese Gems, Sexual Awkwardness, and More
00:51:29
Nov 25, 2014
Ep 45: Nick Ganju on The Majesty of Ping Pong, Poker, and How to Write Hit Songs
01:28:45
Nov 18, 2014
Ep 44: How to Avoid Decision Fatigue (<20 Min)
00:17:50
Nov 14, 2014
Ep 43: Margaret Cho on Comedy, Bisexuality, and The Slow-Carb Diet
01:22:58
Nov 10, 2014
Ep 42: Rolf Potts (Part 2) on Travel Tactics, Creating Time Wealth, and Lateral Thinking
01:02:32
Nov 4, 2014
Ep 41: Rolf Potts on Travel Tactics, Creating Time Wealth, and Lateral Thinking
01:11:33
Nov 4, 2014
Ep 40: Andrew Zimmern on Simple Cooking Tricks, Developing TV, and Addiction
00:51:01
Oct 28, 2014
Ep 39: Maria Popova on Writing, Work Arounds, and Building BrainPickings.org
01:41:18
Oct 21, 2014
Ep 38: Tony Robbins (Part 2) on Morning Routines, Peak Performance, and Mastering Money
00:58:50
Oct 15, 2014
Ep 37: Tony Robbins on Morning Routines, Peak Performance, and Mastering Money
01:07:06
Oct 15, 2014
Ep 36: Alexis Ohanian on Y Combinator, Getting Punched, and Picking Winners
01:43:27
Oct 9, 2014
Ep 35: Tony Robbins and Peter Diamandis (XPRIZE) on the Magic of Thinking BIG
01:07:16
Oct 7, 2014
Ep 34: Ramit Sethi (Part 2) on Persuasion, Negotiation, and Turning a Blog Into a Multi-Million-Dollar Business
00:55:27
Oct 2, 2014
Ep 33: Ramit Sethi on Persuasion, Negotiation, and Turning a Blog Into a Multi-Million-Dollar Business
01:02:54
Oct 1, 2014
Ep 32: Tracy DiNunzio (Part 3), Founder of Tradesy, on Rapid Growth and Rapid Learning
00:44:25
Sep 26, 2014
Ep 31: Tracy DiNunzio (Part 2), Founder of Tradesy, on Rapid Growth and Rapid Learning
00:35:55
Sep 24, 2014
Ep 30: Tracy DiNunzio, Founder of Tradesy, on High-Velocity Growth and Tactics
00:43:43
Sep 23, 2014
Ep 29: What I Learned Losing a Million Dollars, with Author Brendan Moynihan
01:01:45
Sep 15, 2014
Ep 28: Peter Thiel, Billionaire Investor and Company Creator on Investing, Business, and Life
00:23:47
Sep 9, 2014
Ep 27: Kevin Kelly (Part 3) - WIRED Co-Founder, Polymath, Most Interesting Man In The World?
00:35:31
Aug 28, 2014
Ep 26: Kevin Kelly (Part 2) - WIRED Co-Founder, Polymath, Most Interesting Man In The World?
00:36:01
Aug 27, 2014
Ep 25: Kevin Kelly - WIRED Co-Founder, Polymath, Most Interesting Man In The World
00:42:50
Aug 25, 2014
Ep 24: Kevin Rose - Gut Bacteria, Meditation, Startups, and More
01:14:30
Aug 22, 2014
Ep 23: Do "Homeopathic" Remedies or Medicine Work?
00:08:39
Aug 19, 2014
Ep 22: Ed Catmull, President of Pixar, on Steve Jobs, Stories, and Lessons Learned
00:53:30
Aug 12, 2014
Ep 21: Mike Shinoda of Linkin Park -- On Music, Creativity, Selling 60+ Million Albums
00:58:09
Aug 4, 2014
Ep 20: Dan Carlin - Hardcore History, Building Podcasts, Creativity, and More
01:30:33
Jul 29, 2014
Episode 19: The Top 5 Reasons to Be a Jack of All Trades
00:17:03
Jul 18, 2014
Ep. 18: James Altucher on Saying No, Failing Better, Business Building, and More
01:23:04
Jul 11, 2014
Ep. 17: The Power of Negative Visualization (<10 Minutes)
00:06:54
Jul 7, 2014
Ep. 16 - Joe De Sena on Grit, Endurance, and Building Empires
00:45:31
Jul 1, 2014
Ep. 15: Neil Strauss - Author of The Game and 7 New York Times Bestsellers
00:49:47
Jun 23, 2014
Ep. 14: Sam Harris, PhD - Spirituality, Neuroscience, Meditation, and More
01:12:50
Jun 17, 2014
Ep. 13: "Productivity" Tricks for the Neurotic, Manic-Depressive, and Crazy (Like Me)
00:14:00
Jun 13, 2014
Ep. 12: Dr. Rhonda Patrick on Life Extension, Performance, and More
01:19:13
Jun 10, 2014
Episode 11: Drugs and the Meaning of Life
00:20:37
Jun 6, 2014
Ep. 10: Brian Koppelman, co-writer/producer of Rounders, Ocean's Thirteen, The Illusionist, etc.
00:57:43
Jun 3, 2014
Episode 9: The 9 Habits to Stop Now -- The Not-To-Do List
00:09:40
May 28, 2014
Episode 8: Chase Jarvis, Master Photographer
01:24:55
May 26, 2014
Episode 7: Stephen Dubner, co-author of Freakonomics
01:09:24
May 19, 2014
Episode 6: 6 Formulas for More Output and Less Overwhelm
00:16:30
May 16, 2014
Episode 5: Jason Silva
00:44:46
May 11, 2014
Episode 4: Ryan Holiday
01:40:40
May 6, 2014
Episode 3: Kelly Starrett and Dr. Justin Mager
02:04:49
Apr 27, 2014
Episode 2: Joshua Waitzkin
01:15:40
Apr 18, 2014
Episode 1: Kevin Rose
01:48:10
Apr 18, 2014