#123: Rainn Wilson on Meditation, The Sexy Nostril Exercise, and Acting as Therapy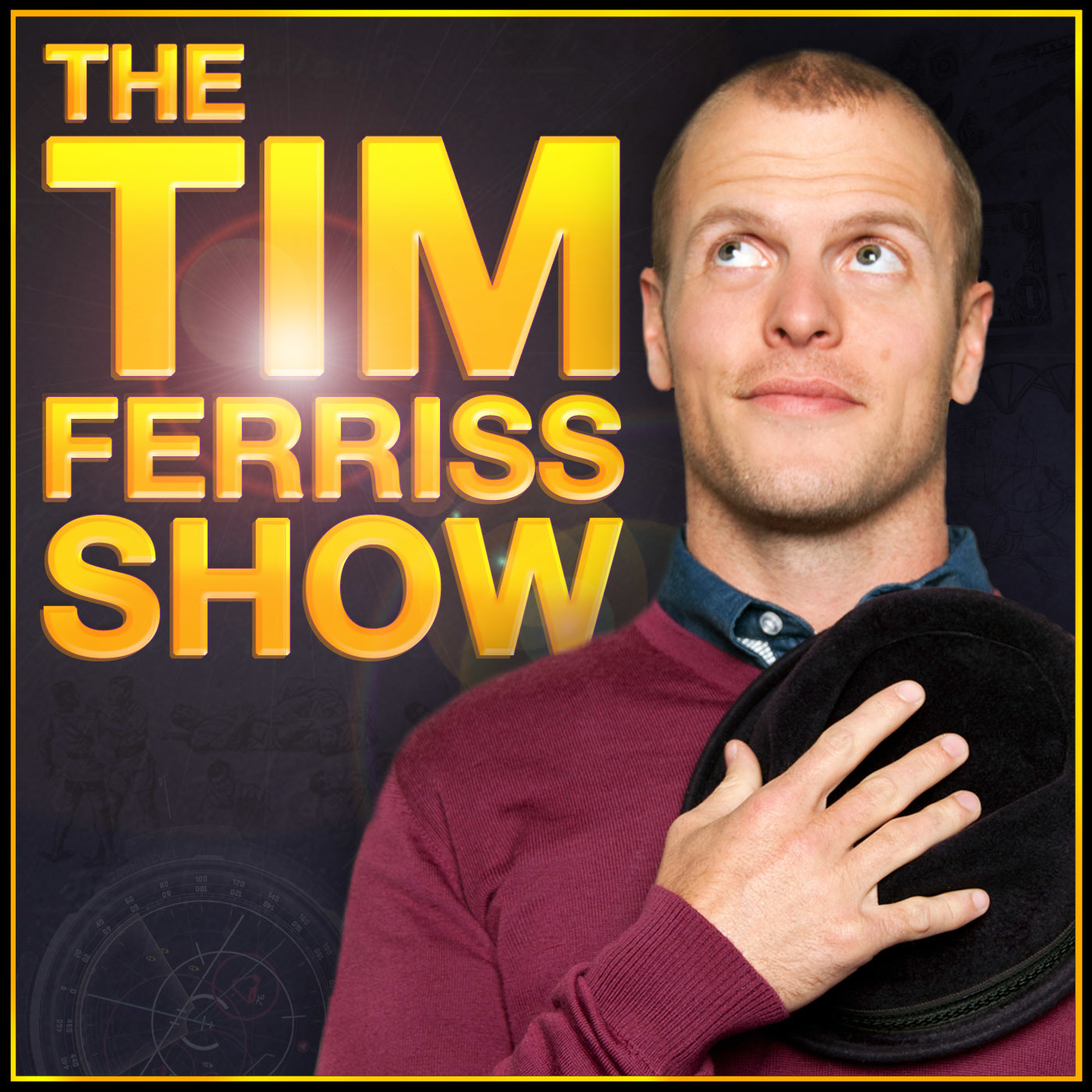 Nov 30, 2015
Rainn Wilson (@rainnwilson) is best known for playing "Dwight" on NBC's Emmy-Winning, "The Office". He has also acted in "Super", "Cooties", "Juno", "Monsters vs. Aliens" and "The Rocker" among other movies. He co-founded SoulPancake, a media company that seeks to tackle "Life's Big Questions." He's a board member of Mona Foundation and co-founded Lidè, an educational initiative in rural Haiti that empowers young, at-risk women through the arts. He is the author of the brand-new book, The Bassoon King, which is his laugh-out- loud memoir. We cover a lot in this episode, including: - The value of "as if" exercises from drama school - Meditation practices, and what constitutes a "win" in a session - The origins of SoulPancake and the Kid President video mega-hit - Favorite books, documentaries, and movies - Acting as therapy (even for non-actors) - The basics of Baha'i and what Rainn would put on a billboard - The Sexy Nostril exercise Show notes and links for this episode can be found at www.fourhourworkweek.com/podcast. This podcast is brought to you by MeUndies. If I'm not going commando, then I'm wearing MeUndies. I've been testing out pairs for about 3 or 4 months now, and, as a result, I've thrown out my other underwear. They look good, feel good, have options for men and women, and their materials are 2x softer than cotton, as evaluated using the Kawabata method. Not only does MeUndies offer underwear, but they also have incredible lounge pants. I wear them when I record the podcast, and when I'm out and about grabbing coffee. If by some chance you're not happy with the first pair you try on, they'll refund your purchase completely. Check out MeUndies.com/Tim to see my current faves (some are awesomely ridiculous) and, while you're at it, don't miss lots of hot ladies wearing MeUndies. This podcast is also brought to you by Wealthfront. Wealthfront is a massively disruptive (in a good way) set-it-and-forget-it investing service, led by technologists from places like Apple and world-famous investors. It has exploded in popularity in the last 2 years and now has more than $2.5B under management. In fact, some of my good investor friends in Silicon Valley have millions of their own money in Wealthfront. Why? Because you can get services previously limited to the ultra-wealthy and only pay pennies on the dollar for them, and it's all through smarter software instead of retail locations and bloated sales teams. Check out wealthfront.com/tim, take their risk assessment quiz, which only takes 2-5 minutes, and they'll show you—for free–exactly the portfolio they'd put you in. If you want to just take their advice and do it yourself, you can. Or, as I would, you can set it and forget it. Well worth a few minutes: wealthfront.com/tim. Mandatory disclaimer: Wealthfront Inc. is an SEC registered Investment Advisor. Investing in securities involves risks, and there is the possibility of losing money. Past performance is no guarantee of future results. Please visit Wealthfront dot com to read their full disclosure.
Get this episode transcribed for only $6.00!
Once purchased, this transcript will be available for everyone - think of it more as a donation.