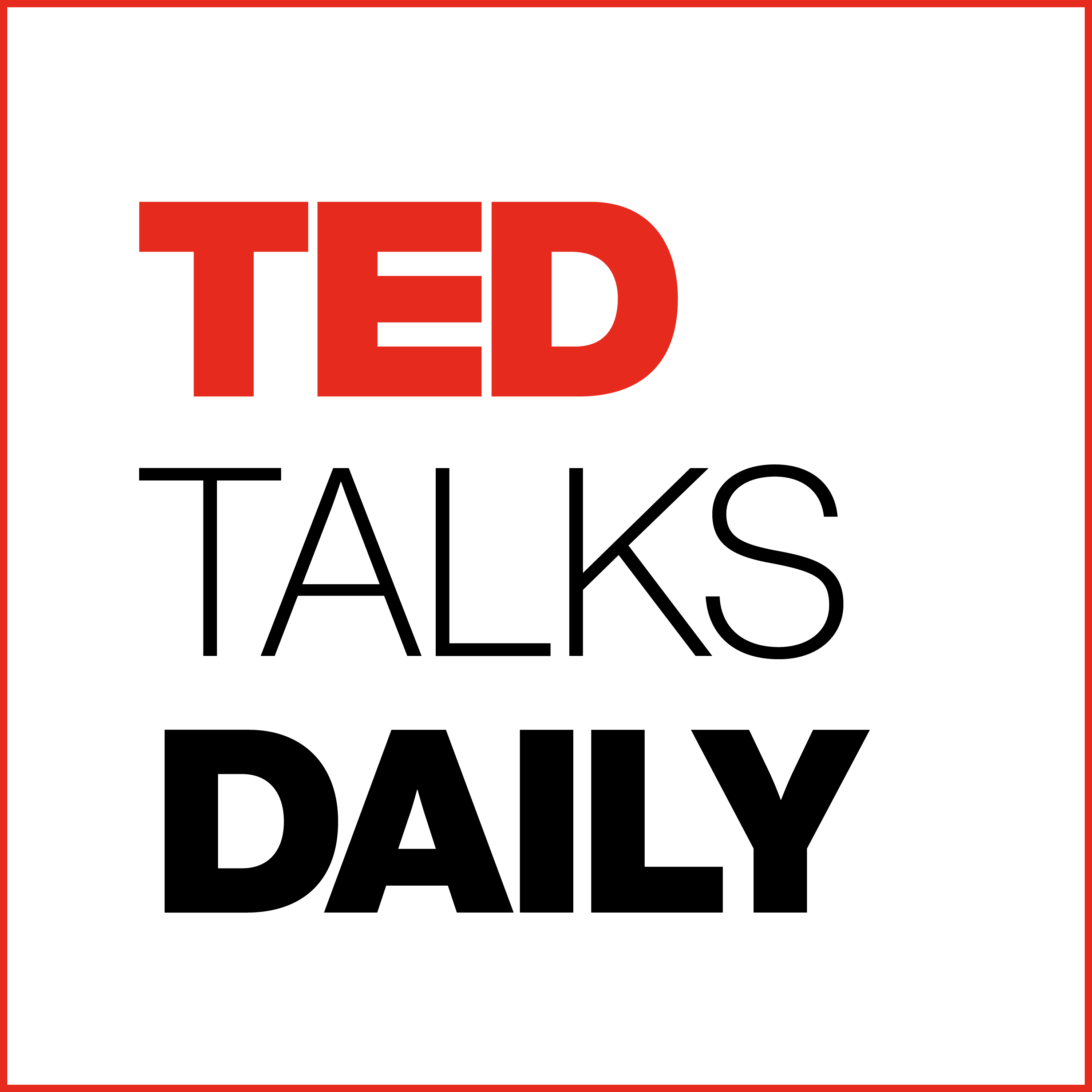 TED Talks Daily
Want TED Talks on the go? Every weekday, this feed brings you our latest talks in audio format. Hear thought-provoking ideas on every subject imaginable -- from Artificial Intelligence to Zoology, and everything in between -- given by the world's leading thinkers and doers. This collection of talks, given at TED and TEDx conferences around the globe, is also available in video format.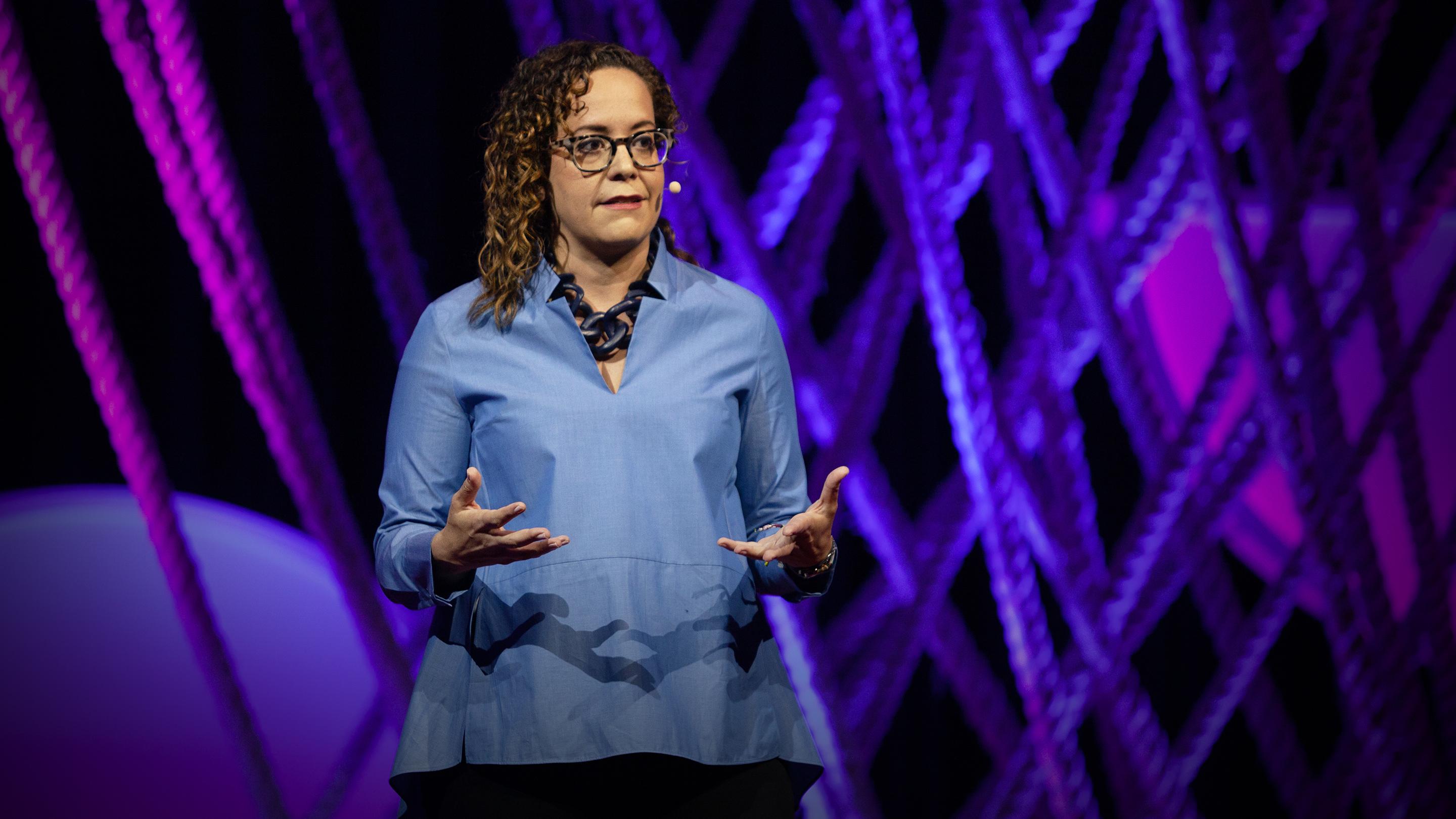 Why gender-based marketing is bad for business | Gaby Barrios
Companies often target consumers based on gender, but this kind of advertising shortcut doesn't just perpetuate outdated stereotypes -- it's also bad for business, says marketing expert Gaby Barrios. In this clear, actionable talk, she explains why gender-based marketing doesn't drive business nearly as much as you might think -- and shows how companies can find better ways to reach customers and grow their brands.
Nov 15, 2019 • 00:10:49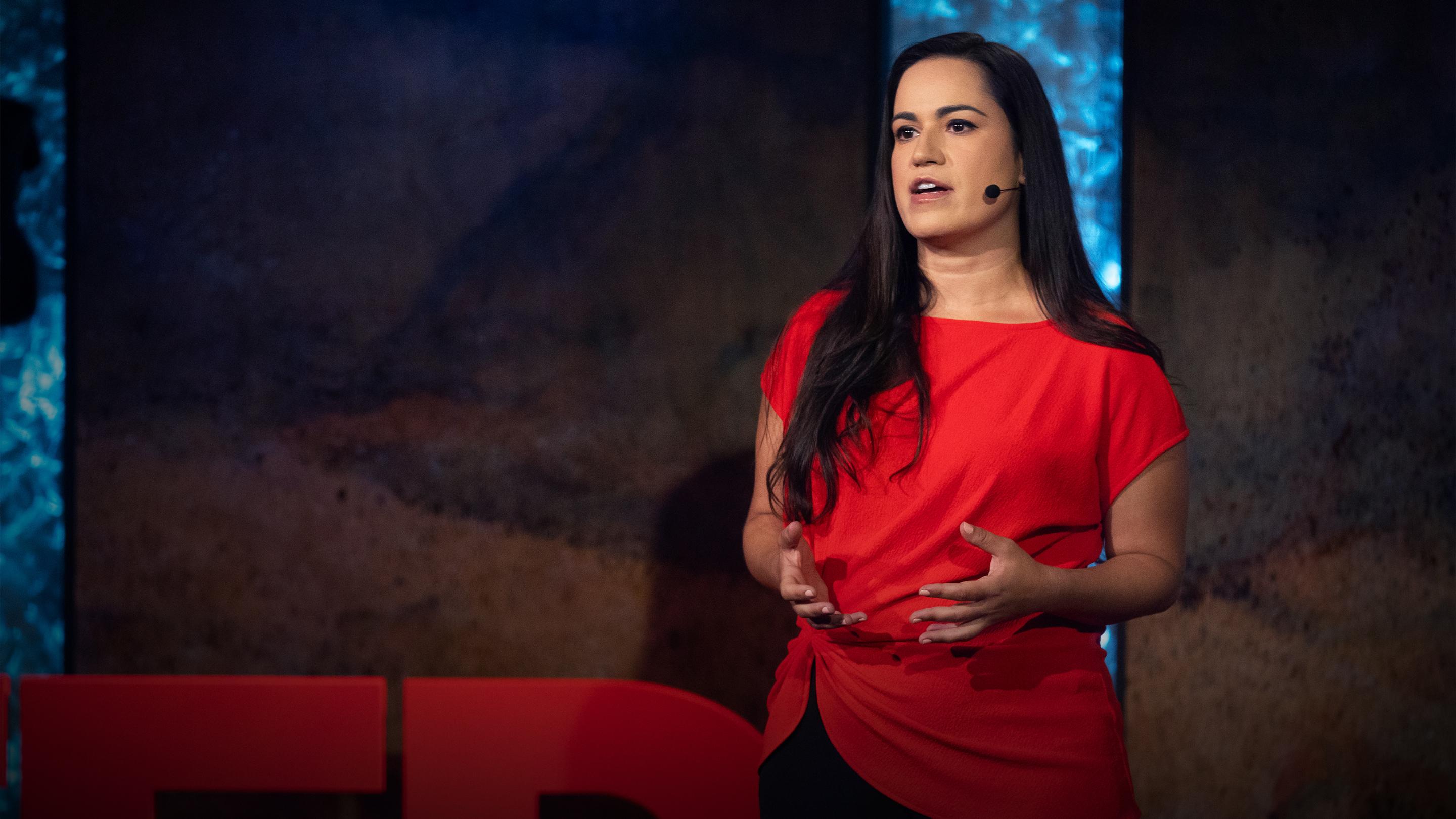 What's really happening at the US-Mexico border -- and how we can do better | Erika Pinheiro
At the US-Mexico border, policies of prolonged detention and family separation have made seeking asylum in the United States difficult and dangerous. In this raw and heartfelt talk, immigration attorney Erika Pinheiro offers a glimpse into her daily work on both sides of the border and shares some of the stories behind the statistics -- including her own story of being detained and separated from her son. It's a clear-eyed call to remember the humanity that's impacted by policy -- and a warning: "History shows us that the first population to be vilified and stripped of their rights is rarely the last," she says.
Nov 14, 2019 • 00:14:03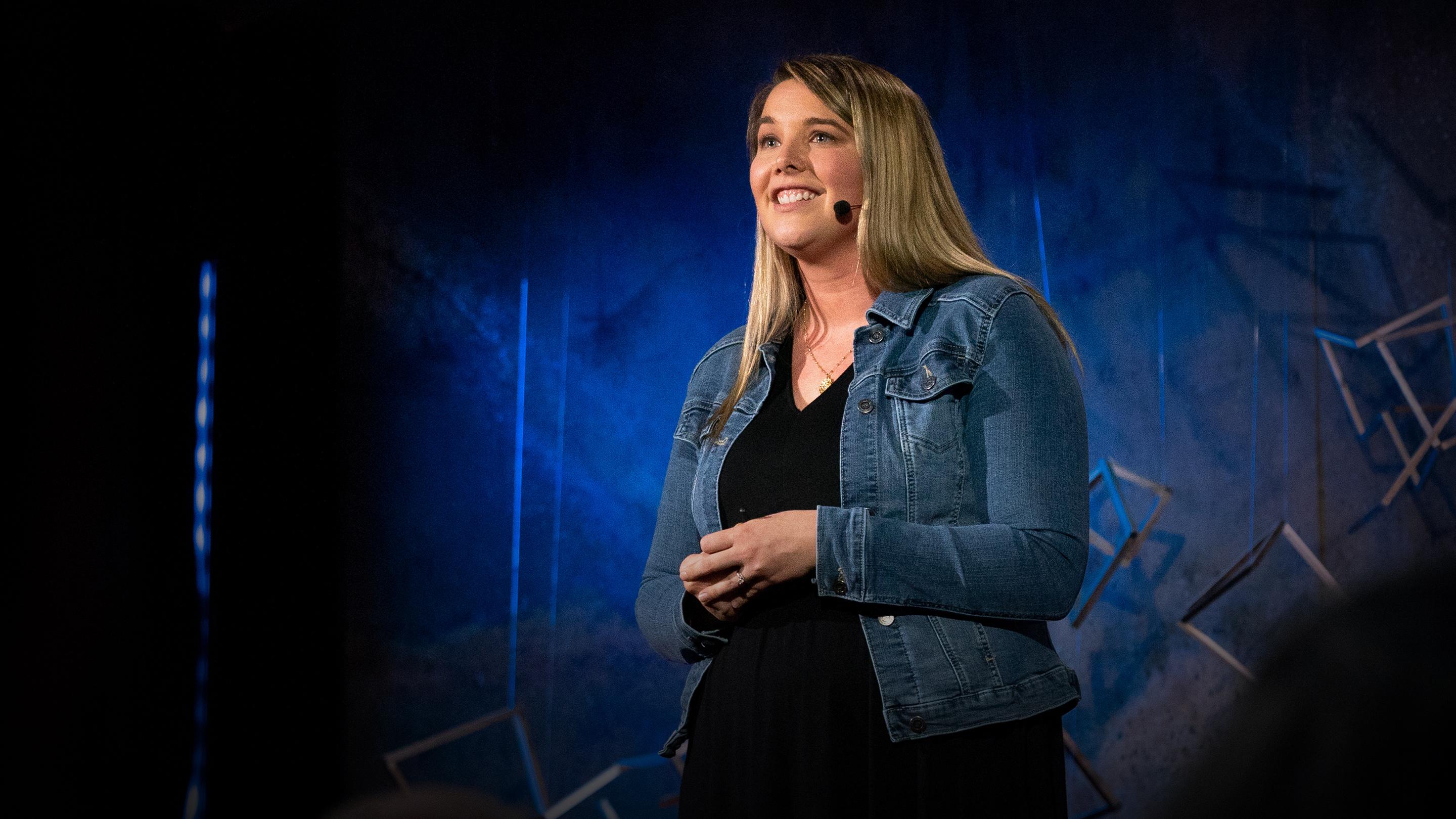 How can we support the emotional well-being of teachers? | Sydney Jensen
Teachers emotionally support our kids -- but who's supporting our teachers? In this eye-opening talk, educator Sydney Jensen explores how teachers are at risk of "secondary trauma" -- the idea that they absorb the emotional weight of their students' experiences -- and shows how schools can get creative in supporting everyone's mental health and wellness.
Nov 13, 2019 • 00:11:31
Episode
Time
Released
Cryptographers, quantum computers and the war for information | Craig Costello
00:16:31
Nov 12, 2019
Hope and justice for women who've survived ISIS | Rabiaa El Garani
00:15:01
Nov 11, 2019
A historical musical that examines black identity in the 1901 World's Fair | Amma Y. Ghartey-Tagoe Kootin
00:10:40
Nov 8, 2019
What obligation do social media platforms have to the greater good? | Eli Pariser
00:17:06
Nov 7, 2019
Our immigration conversation is broken -- here's how to have a better one | Paul A. Kramer
00:16:31
Nov 6, 2019
What happens to people in solitary confinement | Laura Rovner
00:12:07
Nov 5, 2019
The business case for working with your toughest critics | Bob Langert
00:15:00
Nov 4, 2019
The next software revolution: programming biological cells | Sara-Jane Dunn
00:14:47
Nov 1, 2019
How changing your story can change your life | Lori Gottlieb
00:16:25
Nov 1, 2019
What vaccinating vampire bats can teach us about pandemics | Daniel Streicker
00:15:39
Oct 31, 2019
What productive conflict can offer a workplace | Jess Kutch
00:06:17
Oct 30, 2019
Lessons from fungi on markets and economics | Toby Kiers
00:16:09
Oct 30, 2019
The price of a "clean" internet | Hans Block and Moritz Riesewieck
00:15:37
Oct 29, 2019
The medical potential of AI and metabolites | Leila Pirhaji
00:05:14
Oct 29, 2019
How to bring affordable, sustainable electricity to Africa | Rose M. Mutiso
00:13:00
Oct 28, 2019
The revolutionary power of diverse thought | Elif Shafak
00:21:58
Oct 25, 2019
How you can help transform the internet into a place of trust | Claire Wardle
00:12:11
Oct 24, 2019
The link between fishing cats and mangrove forest conservation | Ashwin Naidu
00:05:39
Oct 24, 2019
The pride and power of representation in film | Jon M. Chu
00:14:21
Oct 23, 2019
How motivation can fix public systems | Abhishek Gopalka
00:14:07
Oct 23, 2019
Fashion that celebrates all body types -- boldly and unapologetically | Becca McCharen-Tran
00:08:29
Oct 22, 2019
Why we have an emotional connection to robots | Kate Darling
00:11:51
Oct 21, 2019
An app that helps incarcerated people stay connected to their families | Marcus Bullock
00:15:06
Oct 18, 2019
How a handful of fishing villages sparked a marine conservation revolution | Alasdair Harris
00:11:49
Oct 17, 2019
A circular economy for salt that keeps rivers clean | Tina Arrowood
00:13:19
Oct 16, 2019
The psychological impact of child separation at the US-Mexico border | Luis H. Zayas
00:14:49
Oct 15, 2019
How we can eliminate child sexual abuse material from the internet | Julie Cordua
00:13:51
Oct 15, 2019
After billions of years of monotony, the universe is waking up | David Deutsch
00:15:10
Oct 14, 2019
The psychology of your future self | Dan Gilbert
00:06:49
Oct 11, 2019
What Bruce Lee can teach us about living fully | Shannon Lee
00:11:09
Oct 10, 2019
How we're using DNA tech to help farmers fight crop diseases | Laura Boykin
00:12:27
Oct 10, 2019
A personal plea for humanity at the US-Mexico border | Juan Enriquez
00:10:15
Oct 9, 2019
A radical plan to end plastic waste | Andrew Forrest
00:14:45
Oct 8, 2019
How we're helping local reporters turn important stories into national news | Gangadhar Patil
00:04:45
Oct 8, 2019
The transformative power of video games | Herman Narula
00:12:00
Oct 8, 2019
This ancient rock is changing our theory on the origin of life | Tara Djokic
00:09:30
Oct 7, 2019
Why language is humanity's greatest invention | David Peterson
00:14:33
Oct 5, 2019
Reducing corruption takes a specific kind of investment | Efosa Ojomo
00:11:45
Oct 4, 2019
What happens in your brain when you taste food | Camilla Arndal Andersen
00:13:42
Oct 3, 2019
What the US health care system assumes about you | Mitchell Katz
00:16:00
Oct 2, 2019
How community-led conservation can save wildlife | Moreangels Mbizah
00:05:16
Oct 1, 2019
Why you should shop at your local farmers market | Mohammad Modarres
00:06:05
Oct 1, 2019
Four billion years of evolution in six minutes | Prosanta Chakrabarty
00:05:41
Sep 30, 2019
You may be accidentally investing in cigarette companies | Bronwyn King
00:14:38
Sep 27, 2019
A wall won't solve America's border problems | Will Hurd
00:17:23
Sep 26, 2019
How we're building the world's largest family tree | Yaniv Erlich
00:11:23
Sep 25, 2019
How couples can sustain a strong sexual connection for a lifetime | Emily Nagoski
00:09:57
Sep 24, 2019
Can seaweed help curb global warming? | Tim Flannery
00:14:00
Sep 23, 2019
A bold plan to empower 1.6 million out-of-school girls in India | Safeena Husain
00:09:59
Sep 23, 2019
We need to track the world's water like we track the weather | Sonaar Luthra
00:13:29
Sep 20, 2019
4 questions you should always ask your doctor | Christer Mjåset
00:11:25
Sep 19, 2019
This could be why you're depressed or anxious | Johann Hari
00:20:31
Sep 18, 2019
How we use astrophysics to study earthbound problems | Federica Bianco
00:05:17
Sep 17, 2019
How climate change could make our food less nutritious | Kristie Ebi
00:11:00
Sep 16, 2019
The dirty secret of capitalism -- and a new way forward | Nick Hanauer
00:17:03
Sep 13, 2019
Community-powered criminal justice reform | Raj Jayadev
00:12:54
Sep 12, 2019
What reading slowly taught me about writing | Jacqueline Woodson
00:10:54
Sep 12, 2019
How deepfakes undermine truth and threaten democracy | Danielle Citron
00:13:16
Sep 11, 2019
How your emotions change the shape of your heart | Sandeep Jauhar
00:16:02
Sep 10, 2019
A "living drug" that could change the way we treat cancer | Carl June
00:15:09
Sep 10, 2019
How we can make racism a solvable problem -- and improve policing | Phillip Atiba Goff
00:12:13
Sep 9, 2019
Why you should be a climate activist | Luisa Neubauer
00:17:43
Sep 6, 2019
Inside the bizarre world of internet trolls and propagandists | Andrew Marantz
00:14:36
Sep 5, 2019
How porn changes the way teens think about sex | Emily F. Rothman
00:15:12
Sep 4, 2019
What happened when we paired up thousands of strangers to talk politics | Jochen Wegner
00:13:46
Sep 3, 2019
A climate change solution that's right under our feet | Asmeret Asefaw Berhe
00:13:42
Sep 3, 2019
Can we choose to fall out of love? | Dessa
00:11:40
Sep 2, 2019
Emergency medicine for our climate fever | Kelly Wanser
00:14:49
Sep 1, 2019
What I learned about freedom after escaping North Korea | Yeonmi Park
00:10:48
Aug 30, 2019
How I help people understand vitiligo | Lee Thomas
00:15:44
Aug 29, 2019
How technology can fight extremism and online harassment | Yasmin Green
00:13:40
Aug 28, 2019
How climate change affects your mental health | Britt Wray
00:07:31
Aug 27, 2019
How the West can adapt to a rising Asia | Kishore Mahbubani
00:17:53
Aug 26, 2019
What ping-pong taught me about life | Pico Iyer
00:12:43
Aug 23, 2019
The power to think ahead in a reckless age | Bina Venkataraman
00:13:11
Aug 22, 2019
Family, hope and resilience on the migrant trail | Jon Lowenstein
00:13:51
Aug 21, 2019
How craving attention makes you less creative | Joseph Gordon-Levitt
00:13:15
Aug 20, 2019
The surprising ingredient that makes businesses work better | Marco Alverà
00:14:07
Aug 19, 2019
The history of human emotions | Tiffany Watt Smith
00:14:20
Aug 16, 2019
Looking for a job? Highlight your ability, not your experience | Jason Shen
00:06:30
Aug 15, 2019
A new way to remove CO2 from the atmosphere | Jennifer Wilcox
00:14:15
Aug 14, 2019
Why I train grandmothers to treat depression | Dixon Chibanda
00:12:24
Aug 13, 2019
How to tame your wandering mind | Amishi Jha
00:18:08
Aug 12, 2019
Be humble -- and other lessons from the philosophy of water | Raymond Tang
00:09:42
Aug 9, 2019
Want to change the world? Start by being brave enough to care | Cleo Wade
00:11:00
Aug 8, 2019
Want to get great at something? Get a coach | Atul Gawande
00:16:58
Aug 7, 2019
How to get back to work after a career break | Carol Fishman Cohen
00:12:01
Aug 6, 2019
Everything you think you know about addiction is wrong | Johann Hari
00:14:42
Aug 5, 2019
"You Have the Rite" | Marc Bamuthi Joseph
00:07:14
Aug 2, 2019
The human skills we need in an unpredictable world | Margaret Heffernan
00:15:52
Aug 1, 2019
What it was like to grow up under China's one-child policy | Nanfu Wang
00:05:56
Jul 31, 2019
How policewomen make communities safer | Ivonne Roman
00:05:51
Jul 30, 2019
Why governments should prioritize well-being | Nicola Sturgeon
00:10:00
Jul 29, 2019
The new political story that could change everything | George Monbiot
00:15:15
Jul 26, 2019
An urgent call to protect the world's "Third Pole" | Tshering Tobgay
00:14:33
Jul 25, 2019
The real relationship between your age and your chance of success | Albert-László Barabási
00:16:16
Jul 24, 2019
How to use family dinner to teach politics | Hajer Sharief
00:11:21
Jul 23, 2019
The architectural wonder of impermanent cities | Rahul Mehrotra
00:13:37
Jul 22, 2019
What explains the rise of humans? | Yuval Noah Harari
00:17:08
Jul 19, 2019
How we can improve maternal healthcare -- before, during and after pregnancy | Elizabeth Howell
00:15:17
Jul 18, 2019
A new way to get every child ready for kindergarten | Claudia Miner
00:09:36
Jul 17, 2019
The fundamental right to seek asylum | Melanie Nezer
00:10:55
Jul 16, 2019
The fascinating (and dangerous) places scientists aren't exploring | Ella Al-Shamahi
00:15:54
Jul 15, 2019
How film transforms the way we see the world | Sharmeen Obaid-Chinoy
00:12:19
Jul 12, 2019
How we're honoring people overlooked by history | Amy Padnani
00:11:00
Jul 11, 2019
Why it's worth listening to people you disagree with | Zachary R. Wood
00:11:22
Jul 10, 2019
The future of psychedelic-assisted psychotherapy | Rick Doblin
00:16:32
Jul 9, 2019
Grief and love in the animal kingdom | Barbara J. King
00:14:42
Jul 8, 2019
The price of shame | Monica Lewinsky
00:22:26
Jul 6, 2019
3 ways to measure your adaptability -- and how to improve it | Natalie Fratto
00:06:31
Jul 5, 2019
American bipartisan politics can be saved -- here's how | Bob Inglis
00:10:48
Jul 4, 2019
A vision for the future of Sierra Leone | Julius Maada Bio
00:16:13
Jul 3, 2019
The world's first crowdsourced space traffic monitoring system | Moriba Jah
00:05:29
Jul 2, 2019
3 lessons of revolutionary love in a time of rage | Valarie Kaur
00:22:12
Jul 1, 2019
My wish: Protect our oceans | Sylvia Earle
00:18:16
Jun 29, 2019
The next big thing is coming from the Bronx, again | Jon Gray
00:09:48
Jun 28, 2019
You are not alone in your loneliness | Jonny Sun
00:10:36
Jun 27, 2019
How to ask for help -- and get a "yes" | Heidi Grant
00:11:53
Jun 26, 2019
Why we need to fight misinformation about vaccines | Ethan Lindenberger
00:07:21
Jun 25, 2019
Why kids need to learn about gender and sexuality | Lindsay Amer
00:07:47
Jun 24, 2019
What will future jobs look like? | Andrew McAfee
00:14:15
Jun 22, 2019
"A Bird Made of Birds" | Sarah Kay
00:04:53
Jun 21, 2019
The power of introverts | Susan Cain
00:19:04
Jun 20, 2019
What almost dying taught me about living | Suleika Jaouad
00:17:23
Jun 19, 2019
How synthetic biology could wipe out humanity -- and how we can stop it | Rob Reid
00:16:36
Jun 18, 2019
5 challenges we could solve by designing new proteins | David Baker
00:10:19
Jun 17, 2019
The political power of being a good neighbor | Michael Tubbs
00:17:25
Jun 14, 2019
How AI can save our humanity | Kai-Fu Lee
00:14:49
Jun 13, 2019
Why we get mad -- and why it's healthy | Ryan Martin
00:13:06
Jun 12, 2019
3 steps to turn everyday get-togethers into transformative gatherings | Priya Parker
00:10:17
Jun 11, 2019
The mysterious microbes living deep inside the earth -- and how they could help humanity | Karen Lloyd
00:13:59
Jun 10, 2019
An ingenious proposal for scaling up marine protection | The Nature Conservancy
00:05:19
Jun 8, 2019
The most detailed map of galaxies, black holes and stars ever made | Juna Kollmeier
00:14:13
Jun 7, 2019
The healing power of reading | Michelle Kuo
00:18:27
Jun 6, 2019
The lies our culture tells us about what matters -- and a better way to live | David Brooks
00:14:54
Jun 5, 2019
"Everything happens for a reason" -- and other lies I've loved | Kate Bowler
00:14:49
Jun 4, 2019
The art of asking | Amanda Palmer
00:13:47
Jun 3, 2019
Why you should define your fears instead of your goals | Tim Ferriss
00:13:21
Jun 3, 2019
The story we tell about millennials -- and who we leave out | Reniqua Allen
00:11:28
May 30, 2019
What it takes to launch a telescope | Erika Hamden
00:07:18
May 30, 2019
How to deconstruct racism, one headline at a time | Baratunde Thurston
00:16:50
May 29, 2019
These bacteria eat plastic | Morgan Vague
00:09:13
May 28, 2019
My descent into America's neo-Nazi movement -- and how I got out | Christian Picciolini
00:20:18
May 27, 2019
What prosecutors and incarcerated people can learn from each other | Jarrell Daniels
00:12:04
May 24, 2019
My identity is a superpower -- not an obstacle | America Ferrera
00:14:02
May 23, 2019
The anti-CEO playbook | Hamdi Ulukaya
00:17:17
May 22, 2019
The next global agricultural revolution | Bruce Friedrich
00:05:48
May 21, 2019
Mosquitos, malaria and education | Bill Gates
00:20:16
May 21, 2019
How to build your confidence -- and spark it in others | Brittany Packnett
00:13:30
May 20, 2019
The difference between healthy and unhealthy love | Katie Hood
00:12:13
May 17, 2019
Roger McNamee takes on big tech | The TED Interview
00:59:48
May 16, 2019
What you should know about vaping and e-cigarettes | Suchitra Krishnan-Sarin
00:14:29
May 15, 2019
If I should have a daughter ... | Sarah Kay
00:18:25
May 14, 2019
The surprisingly charming science of your gut | Giulia Enders
00:14:03
May 13, 2019
Sleep is your superpower | Matt Walker
00:19:18
May 10, 2019
How your brain's executive function works -- and how to improve it | Sabine Doebel
00:09:15
May 9, 2019
The case for having kids | Wajahat Ali
00:13:00
May 9, 2019
The crisis of leadership -- and a new way forward | Halla Tómasdóttir and Bryn Freedman
00:14:13
May 8, 2019
How to revive your belief in democracy | Eric Liu
00:14:33
May 7, 2019
Empathy is not endorsement | Dylan Marron
00:10:52
May 6, 2019
How to transform apocalypse fatigue into action on global warming | Per Espen Stoknes
00:15:00
May 3, 2019
How supercharged plants could slow climate change | Joanne Chory
00:13:48
May 2, 2019
Why we ignore obvious problems -- and how to act on them | Michele Wucker
00:10:05
May 1, 2019
How to recover from activism burnout | Yana Buhrer Tavanier
00:07:56
Apr 30, 2019
Three ideas. Three contradictions. Or not. | Hannah Gadsby
00:18:33
Apr 29, 2019
Helping others makes us happier -- but it matters how we do it | Elizabeth Dunn
00:14:29
Apr 26, 2019
The surprising connection between brain injuries and crime | Kim Gorgens
00:11:42
Apr 25, 2019
How generational stereotypes hold us back at work | Leah Georges
00:11:35
Apr 24, 2019
Can we cure genetic diseases by rewriting DNA? | David R. Liu
00:16:12
Apr 23, 2019
A personal air-quality tracker that lets you know what you're breathing | Romain Lacombe
00:05:35
Apr 22, 2019
How hip-hop helps us understand science | Danielle N. Lee
00:08:16
Apr 19, 2019
How Twitter needs to change | Jack Dorsey
00:25:47
Apr 17, 2019
Facebook's role in Brexit -- and the threat to democracy | Carole Cadwalladr
00:15:15
Apr 16, 2019
Empower a girl, transform a community | Kakenya Ntaiya
00:12:31
Apr 15, 2019
3 lessons on starting a movement from a self-defense trailblazer | Rana Abdelhamid
00:11:11
Apr 12, 2019
How risk-taking changes a teenager's brain | Kashfia Rahman
00:11:39
Apr 11, 2019
Wearable tech that helps you navigate by touch | Keith Kirkland
00:06:21
Apr 10, 2019
We don't "move on" from grief. We move forward with it | Nora McInerny
00:15:05
Apr 9, 2019
How to lead a conversation between people who disagree | Eve Pearlman
00:09:09
Apr 8, 2019
An AI smartwatch that detects seizures | Rosalind Picard
00:15:54
Apr 5, 2019
What refugees need to start new lives | Muhammed Idris
00:06:07
Apr 4, 2019
A Parkland teacher's homework for us all | Diane Wolk-Rogers
00:15:46
Apr 3, 2019
How does income affect childhood brain development? | Kimberly Noble
00:11:47
Apr 2, 2019
How centuries of sci-fi sparked spaceflight | Alexander MacDonald
00:13:15
Apr 1, 2019
Can we regenerate heart muscle with stem cells? | Chuck Murry
00:14:35
Mar 29, 2019
A short history of trans people's long fight for equality | Samy Nour Younes
00:06:14
Mar 28, 2019
To detect diseases earlier, let's speak bacteria's secret language | Fatima AlZahra'a Alatraktchi
00:11:41
Mar 27, 2019
A new class of drug that could prevent depression and PTSD | Rebecca Brachman
00:05:10
Mar 26, 2019
The surprising habits of original thinkers | Adam Grant
00:15:25
Mar 25, 2019
12 truths I learned from life and writing | Anne Lamott
00:15:55
Mar 22, 2019
Creative ways to get kids to thrive in school | Olympia Della Flora
00:13:22
Mar 21, 2019
How you can help save the bees, one hive at a time | Noah Wilson-Rich
00:12:54
Mar 20, 2019
3 lessons on success from an Arab businesswoman | Leila Hoteit
00:14:02
Mar 19, 2019
The secret to scientific discoveries? Making mistakes | Phil Plait
00:11:08
Mar 18, 2019
How to keep human bias out of AI | Kriti Sharma
00:12:10
Mar 15, 2019
Our dangerous obsession with perfectionism is getting worse | Thomas Curran
00:14:54
Mar 14, 2019
Where did the Moon come from? A new theory | Sarah T. Stewart
00:11:10
Mar 13, 2019
The creative power of misfits | WorkLife with Adam Grant
00:40:17
Mar 12, 2019
The "dementia village" that's redefining elder care | Yvonne van Amerongen
00:10:30
Mar 11, 2019
We should all be feminists | Chimamanda Ngozi Adichie
00:29:28
Mar 7, 2019
The most powerful woman you've never heard of | T. Morgan Dixon and Vanessa Garrison
00:13:17
Mar 7, 2019
How we can store digital data in DNA | Dina Zielinski
00:12:54
Mar 6, 2019
A bold idea to replace politicians | César Hidalgo
00:13:08
Mar 5, 2019
How I'm making bricks out of ashes and rubble in Gaza | Majd Mashharawi
00:10:45
Mar 4, 2019
How a new species of ancestors is changing our theory of human evolution | Juliet Brophy
00:11:23
Mar 1, 2019
Is your country at risk of becoming a dictatorship? Here's how to know | Farida Nabourema
00:11:18
Feb 28, 2019
The self-assembling computer chips of the future | Karl Skjonnemand
00:11:57
Feb 27, 2019
A juror's reflections on the death penalty | Lindy Lou Isonhood
00:16:00
Feb 26, 2019
An architect's subversive reimagining of the US-Mexico border wall | Ronald Rael
00:11:28
Feb 25, 2019
How to overcome apathy and find your power | Dolores Huerta
00:13:27
Feb 22, 2019
How education helped me rewrite my life | Ashweetha Shetty
00:10:41
Feb 21, 2019
How to teach kids to talk about taboo topics | Liz Kleinrock
00:12:01
Feb 20, 2019
What if all US health care costs were transparent? | Jeanne Pinder
00:07:04
Feb 20, 2019
How do we find dignity at work? | Roy Bahat and Bryn Freedman
00:10:58
Feb 19, 2019
Lessons from past presidents | Doris Kearns Goodwin
00:18:48
Feb 18, 2019
The age of genetic wonder | Juan Enriquez
00:18:05
Feb 15, 2019
A love story about the power of art as organizing | Aja Monet and phillip agnew
00:11:54
Feb 14, 2019
3 ways to practice civility | Steven Petrow
00:14:26
Feb 13, 2019
How doctors can help low-income patients (and still make a profit) | P.J. Parmar
00:10:21
Feb 12, 2019
Why noise is bad for your health -- and what you can do about it | Mathias Basner
00:10:04
Feb 12, 2019
How women in Pakistan are creating political change | Shad Begum
00:13:55
Feb 11, 2019
America's forgotten working class | J.D. Vance
00:14:42
Feb 8, 2019
What your breath could reveal about your health | Julian Burschka
00:13:29
Feb 7, 2019
How we can help the "forgotten middle" reach their full potential | Danielle R. Moss
00:12:58
Feb 6, 2019
The uncomplicated truth about women's sexuality | Sarah Barmak
00:11:20
Feb 5, 2019
How do we learn to work with intelligent machines? | Matt Beane
00:09:50
Feb 4, 2019
How we can start to heal the pain of racial division | Ruby Sales
00:20:28
Feb 1, 2019
An astronaut's story of curiosity, perspective and change | Leland Melvin
00:13:05
Jan 31, 2019
The way we think about biological sex is wrong | Emily Quinn
00:14:01
Jan 31, 2019
The disarming case to act right now on climate change | Greta Thunberg
00:11:12
Jan 30, 2019
Reflections from a lifetime fighting to end child poverty | Marian Wright Edelman
00:15:09
Jan 30, 2019
Can we solve global warming? Lessons from how we protected the ozone layer | Sean Davis
00:09:50
Jan 29, 2019
The power of women's anger | Soraya Chemaly
00:11:43
Jan 28, 2019
A powerful way to unleash your natural creativity | Tim Harford
00:17:21
Jan 25, 2019
Ray Kurzweil on what the future holds next | The TED Interview
00:38:06
Jan 24, 2019
What's needed to bring the US voting system into the 21st century | Tiana Epps-Johnson
00:11:29
Jan 23, 2019
How to transform sinking cities into landscapes that fight floods | Kotchakorn Voraakhom
00:12:30
Jan 22, 2019
How to resolve racially stressful situations | Howard C. Stevenson
00:17:34
Jan 21, 2019
The political progress women have made -- and what's next | Cecile Richards
00:17:04
Jan 18, 2019
A life-saving device that detects silent heart attacks | Akash Manoj
00:08:15
Jan 17, 2019
Embrace your raw, strange magic | Casey Gerald
00:17:03
Jan 17, 2019
How empowering women and girls can help stop global warming | Katharine Wilkinson
00:13:48
Jan 16, 2019
Why black girls are targeted for punishment at school -- and how to change that | Monique W. Morris
00:12:45
Jan 15, 2019
3 ways to build a happy marriage and avoid divorce | George Blair-West
00:11:13
Jan 14, 2019
A beginner's guide to quantum computing | Shohini Ghose
00:10:04
Jan 11, 2019
The biology of gender, from DNA to the brain | Karissa Sanbonmatsu
00:12:52
Jan 10, 2019
What should electric cars sound like? | Renzo Vitale
00:11:51
Jan 9, 2019
How India's smartphone revolution is creating a new generation of readers and writers | Chiki Sarkar
00:10:06
Jan 8, 2019
What are you willing to give up to change the way we work? | Martin Danoesastro
00:13:11
Jan 8, 2019
The story of a parent's transition and a son's redemption | Paula Stone Williams and Jonathan Williams
00:13:12
Jan 7, 2019
The secrets of learning a new language | Lýdia Machová
00:10:45
Jan 4, 2019
How to break bad management habits before they reach the next generation of leaders | Elizabeth Lyle
00:12:03
Jan 3, 2019
In the opioid crisis, here's what it takes to save a life | Jan Rader
00:14:31
Jan 2, 2019
Why the secret to success is setting the right goals | John Doerr
00:11:51
Jan 1, 2019
How language shapes the way we think | Lera Boroditsky
00:14:12
Dec 31, 2018
You aren't at the mercy of your emotions -- your brain creates them | Lisa Feldman Barrett
00:18:15
Dec 28, 2018
How we need to remake the internet | Jaron Lanier
00:14:54
Dec 27, 2018
The story of 'Oumuamua, the first visitor from another star system | Karen J. Meech
00:13:24
Dec 26, 2018
How to fix a broken heart | Guy Winch
00:12:25
Dec 25, 2018
How to build (and rebuild) trust | Frances Frei
00:15:05
Dec 24, 2018
Museums should honor the everyday, not just the extraordinary | Ariana Curtis
00:12:19
Dec 21, 2018
The real reason female entrepreneurs get less funding | Dana Kanze
00:14:48
Dec 20, 2018
Do schools kill creativity? | Sir Ken Robinson
00:19:24
Dec 19, 2018
How "baby bonds" could help close the wealth gap | Darrick Hamilton
00:12:36
Dec 18, 2018
How I unlearned dangerous lessons about masculinity | Eldra Jackson
00:11:21
Dec 18, 2018
The riddle of experience vs. memory | Daniel Kahneman
00:20:06
Dec 17, 2018
The most important thing you can do to fight climate change: talk about it | Katharine Hayhoe
00:17:11
Dec 14, 2018
How to be "Team Human" in the digital future | Douglas Rushkoff
00:12:23
Dec 13, 2018
How to find the person who can help you get ahead at work | Carla Harris
00:13:23
Dec 13, 2018
Why you should treat the tech you use at work like a colleague | Nadjia Yousif
00:11:36
Dec 12, 2018
3 kinds of bias that shape your worldview | J. Marshall Shepherd
00:12:21
Dec 11, 2018
How storytelling helps parents in prison stay connected to their kids | Alan Crickmore
00:15:28
Dec 10, 2018
The work that makes all other work possible | Ai-jen Poo
00:16:01
Dec 7, 2018
Get ready for hybrid thinking | Ray Kurzweil
00:09:52
Dec 6, 2018
How to motivate people to do good for others | Erez Yoeli
00:12:22
Dec 5, 2018
3 questions to ask yourself about everything you do | Stacey Abrams
00:12:38
Dec 4, 2018
Confessions of a recovering micromanager | Chieh Huang
00:12:07
Dec 3, 2018
Color blind or color brave? | Mellody Hobson
00:14:14
Dec 1, 2018
Me Too is a movement, not a moment | Tarana Burke
00:16:15
Nov 30, 2018
The story of Marvel's first queer Latina superhero | Gabby Rivera
00:11:16
Nov 29, 2018
100 solutions to reverse global warming | Chad Frischmann
00:17:01
Nov 28, 2018
When technology can read minds, how will we protect our privacy? | Nita Farahany
00:13:04
Nov 27, 2018
The radical possibilities of man-made DNA | Floyd E. Romesberg
00:13:56
Nov 26, 2018
What if we ended the injustice of bail? | Robin Steinberg
00:14:24
Nov 23, 2018
Elizabeth Gilbert shows up for ... everything | The TED Interview
00:58:57
Nov 22, 2018
Where do your online returns go? | Aparna Mehta
00:07:38
Nov 21, 2018
How a fleet of wind-powered drones is changing our understanding of the ocean | Sebastien de Halleux
00:12:41
Nov 20, 2018
How to disagree productively and find common ground | Julia Dhar
00:14:56
Nov 19, 2018
Is the world getting better or worse? A look at the numbers | Steven Pinker
00:18:32
Nov 17, 2018
How a long-forgotten virus could help us solve the antibiotics crisis | Alexander Belcredi
00:11:13
Nov 16, 2018
A librarian's case against overdue book fines | Dawn Wacek
00:13:53
Nov 15, 2018
Is civility a sham? | Teresa Bejan
00:13:53
Nov 14, 2018
My journey to thank all the people responsible for my morning coffee | AJ Jacobs
00:15:29
Nov 13, 2018
What to trust in a "post-truth" world | Alex Edmans
00:17:47
Nov 12, 2018
What it's like to be Muslim in America | Dalia Mogahed
00:16:16
Nov 10, 2018
The case for a decentralized internet | Tamas Kocsis
00:10:00
Nov 9, 2018
The global goals we've made progress on -- and the ones we haven't | Michael Green
00:14:11
Nov 8, 2018
How kids can help design cities | Mara Mintzer
00:14:24
Nov 7, 2018
How I accidentally changed the way movies get made | Franklin Leonard
00:16:20
Nov 7, 2018
Why I have coffee with people who send me hate mail | Özlem Cekic
00:15:21
Nov 6, 2018
The case for curiosity-driven research | Suzie Sheehy
00:09:19
Nov 5, 2018
Science can answer moral questions | Sam Harris
00:23:06
Nov 3, 2018
A memory scientist's advice on reporting harassment and discrimination | Julia Shaw
00:09:41
Nov 2, 2018
How to let go of being a "good" person -- and become a better person | Dolly Chugh
00:11:48
Nov 1, 2018
How tech companies deceive you into giving up your data and privacy | Finn Lützow-Holm Myrstad
00:12:12
Oct 31, 2018
Is war between China and the US inevitable? | Graham Allison
00:18:43
Oct 30, 2018
What everyday citizens can do to claim power on the internet | Fadi Chehadé and Bryn Freedman
00:08:34
Oct 30, 2018
How isolation fuels opioid addiction | Rachel Wurzman
00:18:31
Oct 29, 2018
Chemical scum that dream of distant quasars | David Deutsch
00:19:00
Oct 27, 2018
How will we survive when the population hits 10 billion? | Charles C. Mann
00:12:58
Oct 26, 2018
My quest to defy gravity and fly | Elizabeth Streb
00:09:13
Oct 25, 2018
How revenge porn turns lives upside down | Darieth Chisolm
00:10:00
Oct 24, 2018
How we can help young people build a better future | Henrietta Fore
00:14:25
Oct 24, 2018
How nationalism and globalism can coexist | Wanis Kabbaj
00:12:54
Oct 23, 2018
How conscious investors can turn up the heat and make companies change | Vinay Shandal
00:13:37
Oct 22, 2018
Your elusive creative genius | Elizabeth Gilbert
00:19:09
Oct 20, 2018
What does the universe sound like? A musical tour | Matt Russo
00:16:52
Oct 19, 2018
The pharmacy of the future? Personalized pills, 3D printed at home | Daniel Kraft
00:12:12
Oct 18, 2018
5 transformational policies for a prosperous and sustainable world | Johan Rockström
00:12:22
Oct 17, 2018
The key to a better malaria vaccine | Faith Osier
00:07:11
Oct 16, 2018
Let's protect the oceans like national parks | David Lang
00:12:13
Oct 15, 2018
How whistle-blowers shape history | Kelly Richmond Pope
00:12:01
Oct 12, 2018
What baby boomers can learn from millennials at work -- and vice versa | Chip Conley
00:12:22
Oct 11, 2018
What Americans agree on when it comes to health | Rebecca Onie
00:12:56
Oct 10, 2018
3 ways to create a space that moves you, from a Broadway set designer | David Korins
00:10:36
Oct 9, 2018
How cryptocurrency can help start-ups get investment capital | Ashwini Anburajan
00:06:38
Oct 9, 2018
How I climbed a 3,000-foot vertical cliff -- without ropes | Alex Honnold
00:11:49
Oct 8, 2018
The secrets of spider venom | Michel Dugon
00:12:52
Oct 5, 2018
3 ways to be a better ally in the workplace | Melinda Epler
00:09:37
Oct 4, 2018
Why being respectful to your coworkers is good for business | Christine Porath
00:15:24
Oct 3, 2018
What doctors should know about gender identity | Kristie Overstreet
00:14:25
Oct 2, 2018
How we can make energy more affordable for low-income families | DeAndrea Salvador
00:05:31
Oct 2, 2018
3 lessons on decision-making from a poker champion | Liv Boeree
00:06:07
Oct 1, 2018
How to speak up for yourself | Adam Galinsky
00:15:08
Sep 28, 2018
How to build a thriving music scene in your city | Elizabeth Cawein
00:09:57
Sep 27, 2018
What happened when we tested thousands of abandoned rape kits in Detroit | Kym Worthy
00:19:05
Sep 26, 2018
How police and the public can create safer neighborhoods together | Tracie Keesee
00:09:57
Sep 25, 2018
I grew up in the Westboro Baptist Church. Here's why I left | Megan Phelps-Roper
00:15:17
Sep 24, 2018
How I became part sea urchin | Catherine Mohr
00:06:15
Sep 21, 2018
Why museums are returning cultural treasures | Chip Colwell
00:13:01
Sep 20, 2018
How we could teach our bodies to heal faster | Kaitlyn Sadtler
00:04:57
Sep 20, 2018
Why the hospital of the future will be your own home | Niels van Namen
00:11:36
Sep 19, 2018
The press trampled on my privacy. Here's how I took back my story | Kate Stone
00:06:18
Sep 18, 2018
Why we choke under pressure -- and how to avoid it | Sian Leah Beilock
00:15:13
Sep 18, 2018
Your fingerprints reveal more than you think | Simona Francese
00:10:05
Sep 17, 2018
3 ways to make better decisions -- by thinking like a computer | Tom Griffiths
00:11:47
Sep 14, 2018
How to create a world where no one dies waiting for a transplant | Luhan Yang
00:13:40
Sep 13, 2018
How I'm using LEGO to teach Arabic | Ghada Wali
00:08:19
Sep 13, 2018
What are the most important moral problems of our time? | Will MacAskill
00:11:54
Sep 12, 2018
Did the global response to 9/11 make us safer? | Benedetta Berti
00:07:47
Sep 11, 2018
A new way to fund health care for the most vulnerable | Andrew Bastawrous
00:11:15
Sep 10, 2018
How AI could compose a personalized soundtrack to your life | Pierre Barreau
00:08:29
Sep 10, 2018
A love letter to realism in a time of grief | Mark Pollock and Simone George
00:19:22
Sep 7, 2018
Let's launch a satellite to track a threatening greenhouse gas | Fred Krupp
00:08:33
Sep 6, 2018
3 ways businesses can fight sex trafficking | Nikki Clifton
00:12:29
Sep 6, 2018
What commercialization is doing to cannabis | Ben Cort
00:16:04
Sep 5, 2018
How data is helping us unravel the mysteries of the brain | Steve McCarroll
00:17:22
Sep 4, 2018
The new American Dream | Courtney E. Martin
00:15:32
Sep 3, 2018
Let's get honest about our money problems | Tammy Lally
00:12:30
Aug 31, 2018
A new way to think about the transition to motherhood | Alexandra Sacks
00:06:16
Aug 30, 2018
How I went from child refugee to international model | Halima Aden
00:07:58
Aug 30, 2018
How China is (and isn't) fighting pollution and climate change | Angel Hsu
00:12:18
Aug 29, 2018
A rare galaxy that's challenging our understanding of the universe | Burçin Mutlu-Pakdil
00:04:39
Aug 28, 2018
How art can shape America's conversation about freedom | Dread Scott
00:04:32
Aug 27, 2018
Don't fear superintelligent AI | Grady Booch
00:10:20
Aug 24, 2018
Don't fail fast -- fail mindfully | Leticia Gasca
00:12:34
Aug 23, 2018
How to get serious about diversity and inclusion in the workplace | Janet Stovall
00:11:04
Aug 22, 2018
To transform child welfare, take race out of the equation | Jessica Pryce
00:07:41
Aug 21, 2018
Why the "wrong side of the tracks" is usually the east side of cities | Stephen DeBerry
00:06:50
Aug 21, 2018
How women in rural India turned courage into capital | Chetna Gala Sinha
00:14:28
Aug 20, 2018
How urban spaces can preserve history and build community | Walter Hood
00:14:14
Aug 17, 2018
How cancer cells communicate -- and how we can slow them down | Hasini Jayatilaka
00:10:19
Aug 16, 2018
What a scrapyard in Ghana can teach us about innovation | DK Osseo-Asare
00:14:17
Aug 16, 2018
Why I fight for the education of refugee girls (like me) | Mary Maker
00:16:47
Aug 15, 2018
The little risks you can take to increase your luck | Tina Seelig
00:11:39
Aug 14, 2018
How teachers can help kids find their political voices | Sydney Chaffee
00:16:59
Aug 14, 2018
Who belongs in a city? | OluTimehin Adegbeye
00:12:03
Aug 10, 2018
A doctor's case for medical marijuana | David Casarett
00:15:07
Aug 9, 2018
Want to be more creative? Go for a walk | Marily Oppezzo
00:05:25
Aug 8, 2018
Why you don't like the sound of your own voice | Rébecca Kleinberger
00:12:42
Aug 7, 2018
The gift and power of emotional courage | Susan David
00:16:48
Aug 6, 2018
Why I'm done trying to be "man enough" | Justin Baldoni
00:18:31
Aug 3, 2018
There's more to life than being happy | Emily Esfahani Smith
00:12:18
Jul 31, 2018
A black man goes undercover in the alt-right | Theo E.J. Wilson
00:18:20
Jul 30, 2018
Get comfortable with being uncomfortable | Luvvie Ajayi
00:10:54
Jul 27, 2018
How boredom can lead to your most brilliant ideas | Manoush Zomorodi
00:16:13
Jul 25, 2018
How to stop swiping and find your person on dating apps | Christina Wallace
00:05:19
Jul 24, 2018
How AI is making it easier to diagnose disease | Pratik Shah
00:04:59
Jul 24, 2018
Why doctors are offering free tax prep in their waiting rooms | Lucy Marcil
00:04:56
Jul 23, 2018
How to train employees to have difficult conversations | Tamekia MizLadi Smith
00:08:10
Jul 20, 2018
Where are all the aliens? | Stephen Webb
00:13:18
Jul 19, 2018
What the Russian Revolution would have looked like on social media | Mikhail Zygar
00:04:49
Jul 18, 2018
What your smart devices know (and share) about you | Kashmir Hill and Surya Mattu
00:09:05
Jul 18, 2018
The power of diversity within yourself | Rebeca Hwang
00:09:44
Jul 17, 2018
The mission to create a searchable database of Earth's surface | Will Marshall
00:06:13
Jul 16, 2018
How to have better political conversations | Robb Willer
00:12:01
Jul 13, 2018
"The Last Serenade" | Lili Haydn
00:04:04
Jul 13, 2018
An honest look at the personal finance crisis | Elizabeth White
00:18:12
Jul 12, 2018
A new way to monitor vital signs (that can see through walls) | Dina Katabi
00:13:17
Jul 12, 2018
How to build synthetic DNA and send it across the internet | Dan Gibson
00:15:08
Jul 11, 2018
How we study the microbes living in your gut | Dan Knights
00:09:56
Jul 10, 2018
How farming could employ Africa's young workforce -- and help build peace | Kola Masha
00:10:50
Jul 10, 2018
The rapid growth of the Chinese internet -- and where it's headed | Gary Liu
00:12:41
Jul 9, 2018
A crash course in organic chemistry | Jakob Magolan
00:15:53
Jul 6, 2018
Hamilton vs. Madison and the birth of American partisanship | Noah Feldman
00:14:17
Jul 4, 2018
How we're saving one of Earth's last wild places | Steve Boyes
00:09:01
Jul 3, 2018
Why teens confess to crimes they didn't commit | Lindsay Malloy
00:14:43
Jul 3, 2018
The tiny creature that secretly powers the planet | Penny Chisholm
00:16:37
Jul 2, 2018
How autonomous flying taxis could change the way you travel | Rodin Lyasoff
00:08:08
Jun 29, 2018
The agony of opioid withdrawal -- and what doctors should tell patients about it | Travis Rieder
00:14:17
Jun 28, 2018
The story of 'Oumuamua, the first visitor from another star system | Karen J. Meech
00:13:24
Jun 27, 2018
Bridges should be beautiful | Ian Firth
00:14:01
Jun 27, 2018
The symbols of systemic racism -- and how to take away their power | Paul Rucker
00:07:01
Jun 26, 2018
What if we eliminated one of the world's oldest diseases? | Caroline Harper
00:10:12
Jun 26, 2018
How we can design timeless cities for our collective future | Vishaan Chakrabarti
00:13:13
Jun 25, 2018
The nightmare videos of children's YouTube -- and what's wrong with the internet today | James Bridle
00:16:32
Jun 22, 2018
Why you should love gross science | Anna Rothschild
00:13:12
Jun 21, 2018
How Netflix changed entertainment -- and where it's headed | Reed Hastings
00:20:51
Jun 21, 2018
How we can bring mental health support to refugees | Essam Daod
00:05:26
Jun 20, 2018
Technology that knows what you're feeling | Poppy Crum
00:12:42
Jun 19, 2018
The surprising science of alpha males | Frans de Waal
00:15:54
Jun 18, 2018
How I'm bringing queer pride to my rural village | Katlego Kolanyane-Kesupile
00:05:49
Jun 14, 2018
The incredible potential of flexible, soft robots | Giada Gerboni
00:09:27
Jun 14, 2018
How to get empowered, not overpowered, by AI | Max Tegmark
00:17:15
Jun 13, 2018
What we'll learn about the brain in the next century | Sam Rodriques
00:13:31
Jun 12, 2018
The journey through loss and grief | Jason B. Rosenthal
00:14:08
Jun 12, 2018
Why the secret to success is setting the right goals | John Doerr
00:11:51
Jun 11, 2018
The discoveries awaiting us in the ocean's twilight zone | Heidi M. Sosik
00:10:01
Jun 8, 2018
Inside the fight against Russia's fake news empire | Olga Yurkova
00:05:16
Jun 7, 2018
Let's turn the high seas into the world's largest nature reserve | Enric Sala
00:13:05
Jun 6, 2018
What if we replaced politicians with randomly selected people? | Brett Hennig
00:09:31
Jun 5, 2018
The critical role librarians play in the opioid crisis | Chera Kowalski
00:12:01
Jun 5, 2018
Why theater is essential to democracy | Oskar Eustis
00:13:10
Jun 4, 2018
How we can turn the cold of outer space into a renewable resource | Aaswath Raman
00:13:27
Jun 1, 2018
How vultures can help solve crimes | Lauren Pharr
00:10:46
May 31, 2018
What gardening taught me about life | tobacco brown
00:06:41
May 31, 2018
How we'll become cyborgs and extend human potential | Hugh Herr
00:15:13
May 30, 2018
A teen scientist's invention to help wounds heal | Anushka Naiknaware
00:06:58
May 29, 2018
This simple test can help kids hear better | Susan Emmett
00:05:24
May 29, 2018
How to talk to veterans about war | Wes Moore
00:14:27
May 28, 2018
Comics belong in the classroom | Gene Luen Yang
00:10:36
May 25, 2018
How to start a conversation about suicide | Jeremy Forbes
00:12:16
May 24, 2018
How to turn a group of strangers into a team | Amy Edmondson
00:13:07
May 24, 2018
How I made friends with reality | Emily Levine
00:15:27
May 23, 2018
The shocking danger of mountaintop removal -- and why it must end | Michael Hendryx
00:13:44
May 22, 2018
What it's like to be the child of immigrants | Michael Rain
00:08:01
May 22, 2018
Where joy hides and how to find it | Ingrid Fetell Lee
00:13:38
May 21, 2018
Why fascism is so tempting -- and how your data could power it | Yuval Noah Harari
00:18:22
May 18, 2018
How Pakistani women are taking the internet back | Nighat Dad
00:05:18
May 17, 2018
The age-old sharing economies of Africa -- and why we should scale them | Robert Neuwirth
00:09:14
May 17, 2018
Scientists must be free to learn, to speak and to challenge | Kirsty Duncan
00:13:55
May 16, 2018
The problem with all-stars | WorkLife with Adam Grant
00:33:14
May 15, 2018
The doctors, nurses and aid workers rebuilding Syria | Rola Hallam
00:07:07
May 15, 2018
A healthy economy should be designed to thrive, not grow | Kate Raworth
00:15:53
May 14, 2018
The truth about unwanted arousal | Emily Nagoski
00:15:16
May 11, 2018
What it's like to be a transgender dad | LB Hannahs
00:13:44
May 10, 2018
Confessions of a depressed comic | Kevin Breel
00:11:00
May 9, 2018
A playful solution to the housing crisis | Sarah Murray
00:10:41
May 8, 2018
How Baltimore called a ceasefire | Erricka Bridgeford
00:11:27
May 8, 2018
What it takes to be racially literate | Priya Vulchi and Winona Guo
00:12:22
May 7, 2018
How to build (and rebuild) trust | Frances Frei
00:15:05
May 4, 2018
To design better tech, understand context | Tania Douglas
00:08:34
May 3, 2018
It's time for the law to protect victims of gender violence | Laura L. Dunn
00:06:13
May 2, 2018
How a male contraceptive pill could work | John Amory
00:06:23
May 1, 2018
Why tech needs the humanities | Eric Berridge
00:11:12
May 1, 2018