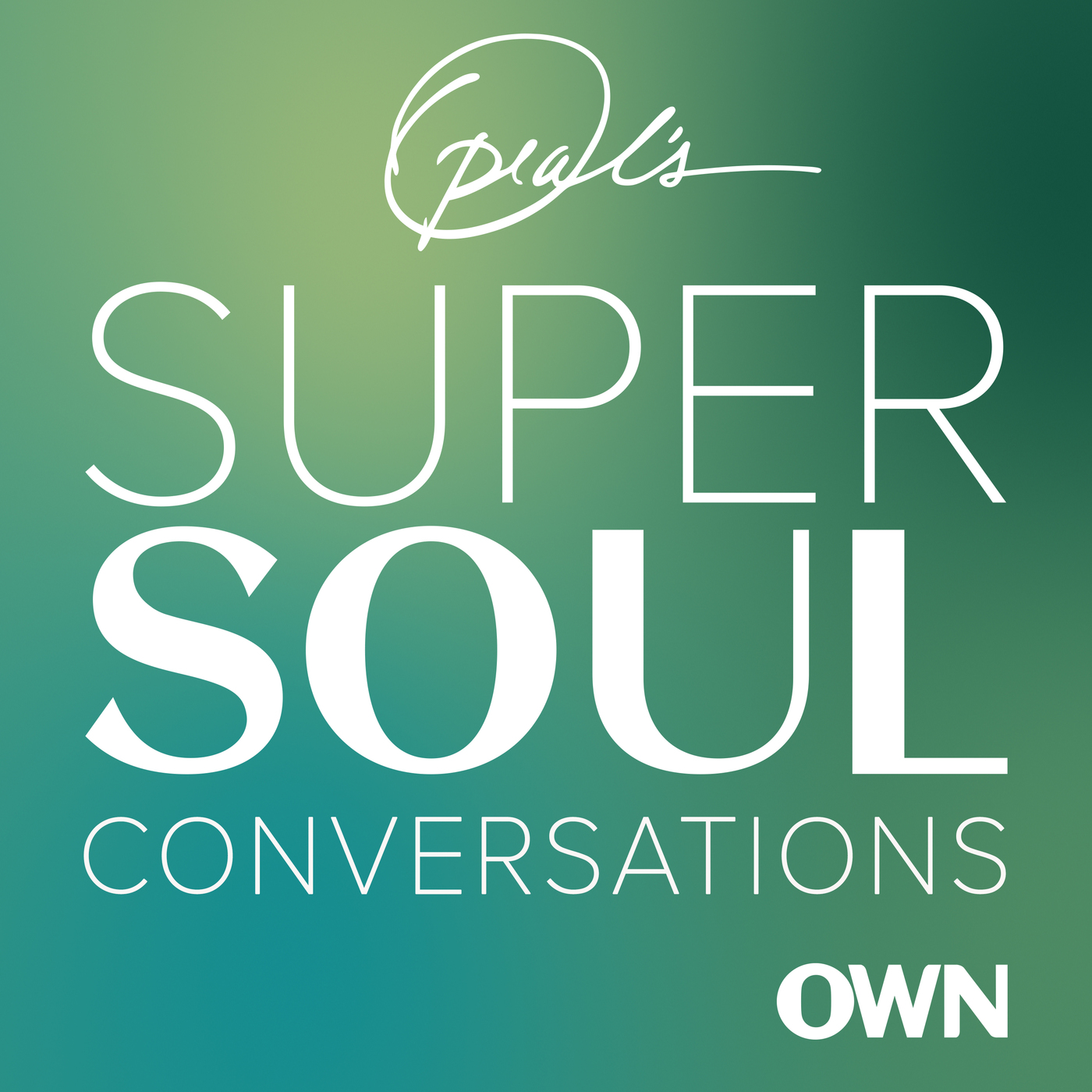 Oprah's SuperSoul Conversations
Awaken, discover and connect to the deeper meaning of the world around you with SuperSoul. Hear Oprah's personal selection of her interviews with thought-leaders, best-selling authors, spiritual luminaries, as well as health and wellness experts. All designed to light you up, guide you through life's big questions and help bring you one step closer to your best self.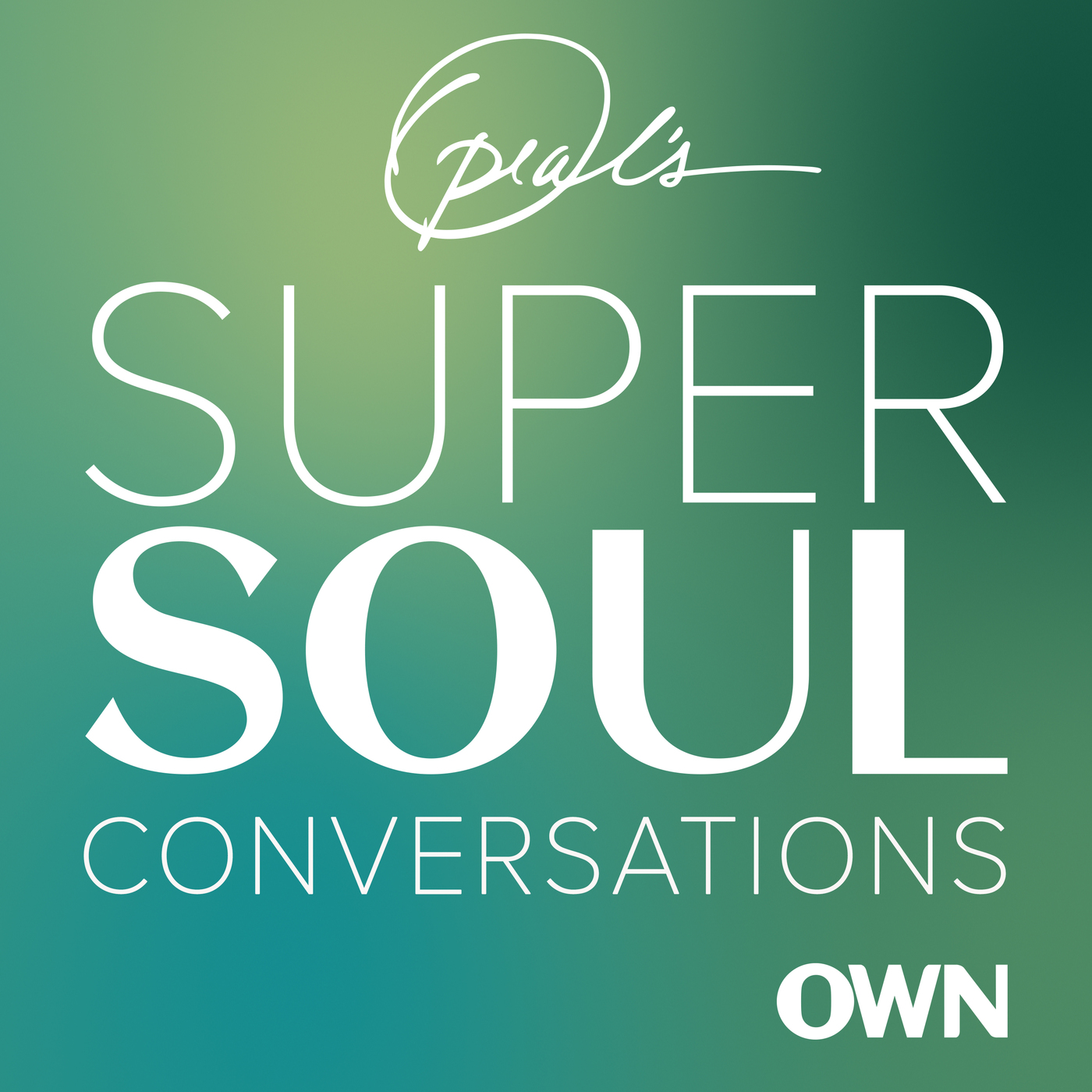 "The Oprah Winfrey Show": Toni Morrison
In memory of legendary author Toni Morrison, this encore presentation of an "Oprah Winfrey Show" episode features an interview with the Nobel and Pulitzer Prize-winning author. They discusses one of Oprah's all-time favorite books, Morrison's "The Bluest Eye." Oprah and Morrison are joined by four diverse viewers who have a special connection to the book. This discussion also contains one of the greatest lessons Oprah has ever learned, when Morrison posed the question: "When your child enters the room, does your face light up?" Finally, Oprah adds a special message expressing her thoughts on Morrison's passing.
Aug 13, 2019 • 00:36:13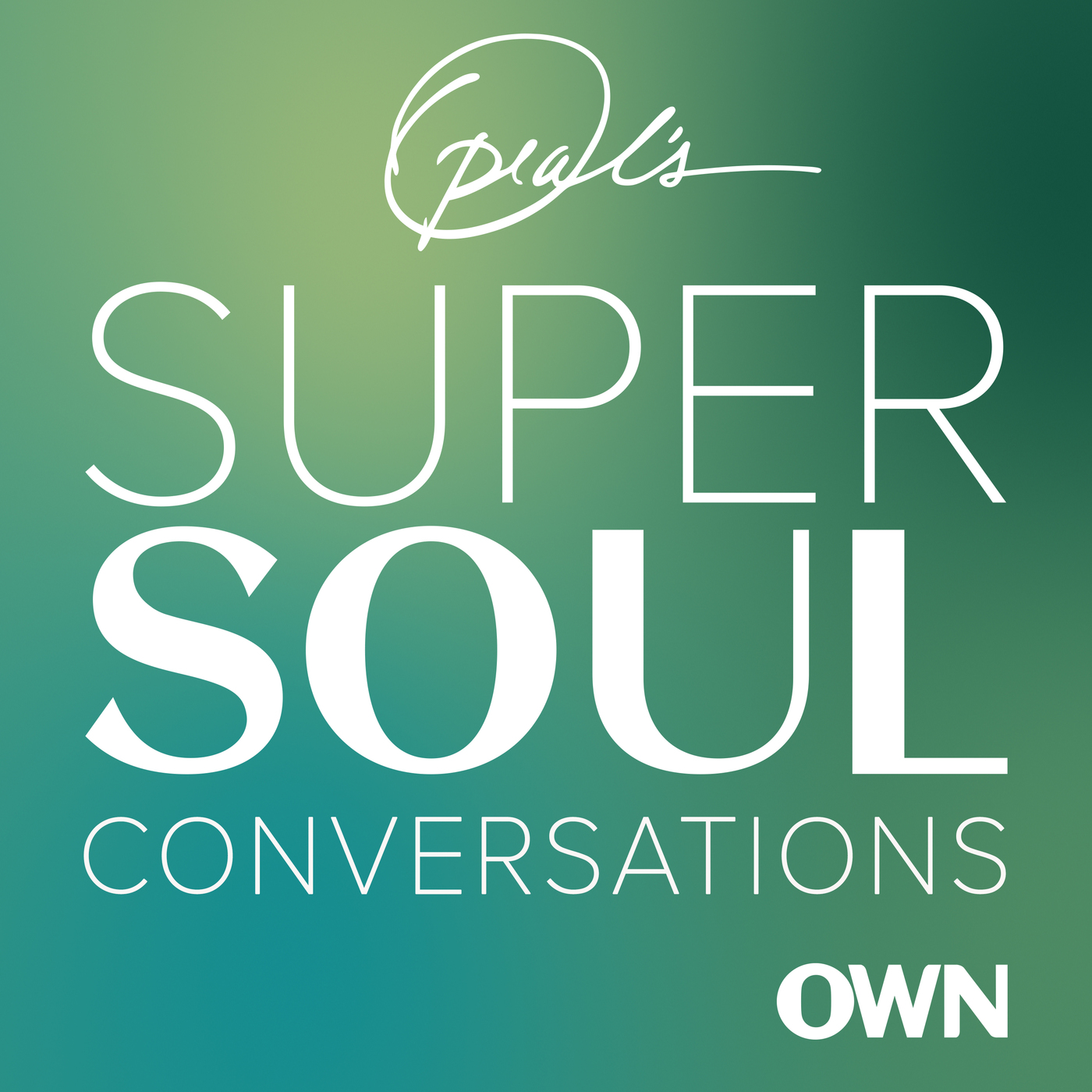 Oprah and Iyanla Vanzant: Live from Montreal, Canada
In a live interview, Oprah sits down with bestselling author, spiritual life coach and host of OWN's "Iyanla: Fix My Life," Iyanla Vanzant. As a part of her Path Made Clear book tour, Oprah is joined on stage by a special guest who impacted her journey for a unique one-on-one conversation. Iyanla talks about love, relationships, smart phones, spiritual practices, childhood trauma and her new book, Get Over It!: Thought Therapy for Healing the Hard Stuff.
Aug 6, 2019 • 00:17:03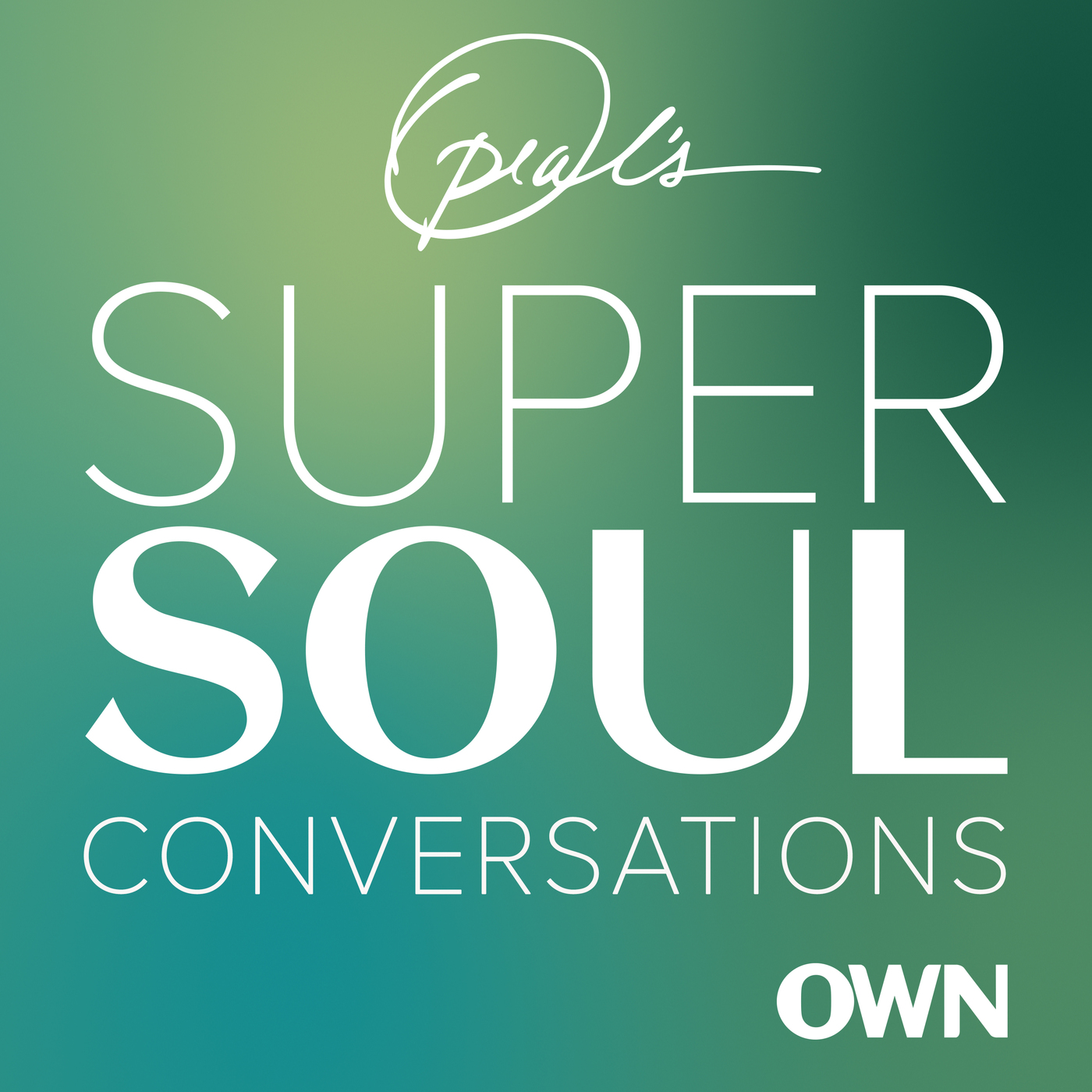 Best Lifesaving Lessons
Oprah discusses the best lifesaving lessons she's learned and says we should use our intuition and the voice in our heads that says, "Something is off here." Oprah reflects on her Oprah Winfrey Show conversation with protection expert Gavin de Becker about what he calls "the gift of fear." Oprah also recalls the lifesaving advice she never forgot from expert Sanford Strong: Never let an attacker take you to a second location. Actress Gabrielle Union shares her story about how she was brutally raped when she was 19 while working in a shoe store. Gabrielle said she ignored her instincts about an approaching customer because she didn't want to be rude.
Jul 30, 2019 • 00:30:47
Episode
Time
Released
The Best Relationship Advice
00:37:05
Jul 28, 2019
When You Know Better, You Do Better
00:29:49
Jul 23, 2019
Oprah on the False Power of Ego
00:16:49
Jul 21, 2019
India.Arie: Life After Rock Bottom
00:22:05
Jul 16, 2019
Pastor John Gray: The Bridge
00:22:13
Jul 14, 2019
Kris Carr: How to Live a Crazy, Sexy Life
00:21:11
Jul 9, 2019
Cheryl Strayed: The Humble Journey to Greatness
00:25:03
Jul 7, 2019
Shaka Senghor Session: Things I Learned in Prison You Can Apply to Your Life
00:25:33
Jul 2, 2019
Eckhart Tolle Session: The Awakening of Consciousness
00:34:53
Jun 30, 2019
Deepak Chopra Session: Belief Creates Reality
00:26:13
Jun 25, 2019
Dr. Edith Eva Eger: The Choice
00:38:23
Jun 23, 2019
Oprah Winfrey Presents: When They See Us Now, Part 2
00:30:12
Jun 18, 2019
Oprah Winfrey Presents: When They See Us Now Pt. 1
00:29:59
Jun 16, 2019
Wes Moore: The Difference Between Your Job and Your Work
00:21:14
Jun 11, 2019
Elizabeth Gilbert: The Whole Human Experience
01:01:48
Jun 9, 2019
Gabrielle Bernstein: The Universe Has Your Back
00:19:22
Jun 4, 2019
Father Richard Rohr: The Universal Christ
00:35:25
Jun 2, 2019
Amandla Stenberg: My Authenticity is my Activism
00:19:43
May 28, 2019
Sister Joan Chittister: The Time is Now
00:44:58
May 26, 2019
Marie Forleo: Everything is "Figureoutable"
00:22:42
May 21, 2019
David Brooks: The Quest for a Moral Life
01:11:00
May 19, 2019
Glennon Doyle: First the Pain, Then the Rising
00:23:53
May 14, 2019
Dr. Shefali Tsabary: The Awakened Life
00:27:29
May 12, 2019
Marianne Williamson: The Spiritual Purpose of Relationships
00:27:02
May 7, 2019
Tara Westover: Educated
01:05:11
May 5, 2019
Caroline Myss: Myths and Truths About Healing
00:24:45
Apr 30, 2019
Melinda Gates: The Moment of Lift
00:36:18
Apr 28, 2019
Elizabeth Gilbert: The Curiosity-Driven Life
00:29:06
Apr 23, 2019
Rob Bell: The Joy of Growing Younger
00:29:26
Apr 21, 2019
Michael Bernard Beckwith: Participate in Your Unfolding
00:26:53
Apr 16, 2019
Dr. Brené Brown: The Anatomy of Trust
00:24:27
Apr 14, 2019
Shawn Achor: The Life-Altering Power of a Positive Mind
00:32:53
Apr 9, 2019
Janet Mock: The Path to Authenticity: Embracing the Otherness
00:24:53
Apr 7, 2019
Iyanla Vanzant: You Matter
00:24:00
Apr 2, 2019
Oprah Winfrey: "The Path Made Clear"
00:40:13
Mar 31, 2019
Tim Storey: The Heart and Soul of a Comeback
00:26:35
Mar 26, 2019
Oprah Winfrey: Your Own Truth
00:29:35
Mar 24, 2019
Cynthia Bond: "Ruby" (An Oprah's Book Club Selection)
00:35:43
Mar 19, 2019
Shefali Tsabary: The Awakened Family
00:31:43
Mar 17, 2019
Deepak Chopra: Creating Harmony
00:37:51
Mar 12, 2019
A New Earth: "A New Earth" (Chapter 10)
01:01:58
Mar 10, 2019
A New Earth: "Your Inner Purpose" (Chapter 9)
01:06:31
Mar 10, 2019
A New Earth: "The Discovery of Inner Space" (Chapter 8)
00:52:34
Mar 10, 2019
A New Earth: "Finding Who You Truly Are" (Chapter 7)
00:58:43
Mar 10, 2019
A New Earth: Breaking Free (Chapter 6)
00:59:17
Mar 10, 2019
A New Earth: The Pain Body (Chapter 5)
01:02:05
Mar 10, 2019
A New Earth: Role-Playing: The Many Faces of the Ego (Chapter 4)
00:57:14
Mar 10, 2019
A New Earth: The Core of Ego (Chapter 3)
01:03:19
Mar 10, 2019
A New Earth: Ego: The Current State of Humanity (Chapter 2)
01:01:58
Mar 10, 2019
A New Earth: Awakening to Your Life's Purpose
00:54:44
Mar 10, 2019
Oprah Winfrey Presents: After Neverland
00:57:46
Mar 9, 2019
Gary Zukav: Celebrating 25 years of "The Seat of the Soul"
00:27:21
Mar 5, 2019
Beto O'Rourke: A Hopeful Voice
00:46:26
Feb 26, 2019
Byron Katie: Set Yourself Free
00:48:34
Feb 19, 2019
Michael B. Jordan: Exceeding His Dreams
00:40:12
Feb 12, 2019
Bradley Cooper: A Soulful Star Is Born
00:33:13
Feb 7, 2019
Gary Zukav and Linda Francis: Spiritual Partnerships
00:29:19
Feb 5, 2019
Devon Franklin: Produced by Faith
00:35:33
Jan 29, 2019
Larry Dossey: The Extraordinary Healing Power of Ordinary Things
00:39:35
Jan 22, 2019
Elizabeth Lesser: The Marrow of Who We Are
00:31:17
Jan 15, 2019
Steven Pressfield: Unlock Your Creative Genius
00:34:11
Jan 8, 2019
BONUS: Phil in the Blanks - Dr. Phil's new podcast
00:05:41
Jan 8, 2019
Cheryl Strayed: "Wild"
01:04:55
Jan 1, 2019
Daniel Goleman: Emotional Intelligence 101
00:34:22
Dec 30, 2018
Karen Armstrong: Steps to a Compassionate Life, Part 2
00:34:23
Dec 25, 2018
Karen Armstrong: Steps to a Compassionate Life, Part 1
00:33:27
Dec 23, 2018
Charles Eisenstein: A More Beautiful World Is Possible
00:33:21
Dec 18, 2018
Ayana Mathis: "The Twelve Tribes of Hattie"
00:29:48
Dec 16, 2018
Oprah at Home with Gabrielle Union, Dwyane Wade & Their New Baby, Part 2
00:30:15
Dec 11, 2018
Oprah at Home with Gabrielle Union, Dwyane Wade & Their New Baby, Part 1
00:31:11
Dec 9, 2018
Mark Nepo: 7,000 Ways to Listen (Part 2)
00:30:47
Dec 4, 2018
Mark Nepo: 7,000 Ways to Listen (Part 1)
00:26:36
Dec 2, 2018
Sue Monk Kidd: The Life of the Soul
00:33:44
Nov 27, 2018
John Mackey: Conscious Capitalism
00:31:48
Nov 25, 2018
Daniel H. Pink: A New Mind
00:44:28
Nov 20, 2018
Michelle Obama: Becoming, Part 2
00:35:45
Nov 18, 2018
Michelle Obama: Becoming, Part 1
00:40:51
Nov 14, 2018
William Paul Young: See God In a New Way
00:39:43
Nov 13, 2018
Dr. BJ Miller: How to Die
00:32:36
Nov 11, 2018
Anne Lamott: Three Prayers for Challenging Times
00:30:10
Nov 6, 2018
Kathy Freston: The 8 Pillars of Wellness
00:46:00
Nov 4, 2018
John Gray: The True Purpose of Joy
00:30:03
Oct 30, 2018
Debbie Ford: The Shadow Belief
00:35:35
Oct 28, 2018
Julia Roberts: Daring and Vulnerable, Part 2
00:46:31
Oct 23, 2018
Julia Roberts: Daring and Vulnerable, Part 1
00:45:38
Oct 22, 2018
Jonas Elrod: Wake Up
00:26:31
Oct 21, 2018
Tina Turner: My Love Story, Part 2
00:30:14
Oct 17, 2018
Tina Turner: My Love Story, Part 1
00:37:27
Oct 16, 2018
Dr. Robin Smith: The Truth About Being Emotionally Full
00:32:10
Oct 14, 2018
Iyanla Vanzant: The Four Essentials of Trust
00:36:38
Oct 9, 2018
Suze Orman at the Apollo: Women and Money, Part 2
01:03:57
Oct 7, 2018
Suze Orman at the Apollo: Women and Money, Part 1
01:02:08
Oct 2, 2018
Louie Schwartzberg: Nature Is Our Greatest Spiritual Teacher
00:25:43
Sep 30, 2018
Pico Iyer: The Art of Stillness
00:33:51
Sep 25, 2018
Jon Kabat-Zinn: Mindfulness 101
00:32:43
Sep 23, 2018
Elie Wiesel: Living with an Open Heart
00:35:24
Sep 18, 2018
Ralph Lauren, Part 2: Celebrating 50 Years of Design
00:27:45
Sep 16, 2018
Ralph Lauren, Part 1: Celebrating 50 Years of Design
00:39:48
Sep 11, 2018
Rodger Kamenetz: The Hidden Path to the Soul
00:40:09
Sep 9, 2018
Tracy McMillan: The Spiritual Aspects of Love
00:34:11
Sep 4, 2018
Jeff Weiner: Leading with Compassion
00:29:34
Sep 2, 2018
Llewellyn Vaughan-Lee: Sufism 101
00:39:26
Aug 28, 2018
Zainab Salbi: Giving Women a Voice
00:31:45
Aug 26, 2018
Pastor Wintley Phipps: Becoming the Person You Were Created to Be
00:34:23
Aug 21, 2018
Gloria Steinem: Letting the Road Take You
00:30:57
Aug 19, 2018
Ainslie MacLeod: Living the Life Your Soul Intended
01:07:10
Aug 14, 2018
Barbara Brown Taylor: Don't Be Afraid of the Dark
00:37:24
Aug 12, 2018
Mitch Landrieu, Part 2: A White Southerner Confronts History
00:36:12
Aug 7, 2018
Mitch Landrieu, Part 1: Mayor of New Orleans "In the Shadow of Statues"
00:41:04
Aug 5, 2018
Panache Desai: Discovering Your Soul Signature
00:35:24
Jul 31, 2018
Adyashanti: Falling into Grace
00:35:07
Jul 29, 2018
Caroline Myss: Discovering Your Life's Purpose
00:36:21
Jul 24, 2018
Eckhart Tolle: Being in the Now
00:38:26
Jul 22, 2018
Brené Brown: Rising Strong
00:35:00
Jul 17, 2018
Dwayne Johnson
00:32:38
Jul 16, 2018
Gary Zukav: Finding Your Authentic Power
00:51:23
Jul 15, 2018
Father Richard Rohr: Finding Your True Self
00:37:42
Jul 10, 2018
Michael Pollan: Conscious Eating
00:34:16
Jul 8, 2018
Elizabeth Lesser: The Healing Power of Love
00:33:10
Jul 3, 2018
Wayne Dyer: The Art of Manifestation
00:48:05
Jul 1, 2018
Maria Shriver, Part 2: Forgiveness, Love and the Truth
00:28:33
Jun 26, 2018
Maria Shriver, Part 1: Reflections, Prayers and Meditations for a Meaningful Life
00:24:04
Jun 24, 2018
Tom Brady, Part 2: Life After Football
00:28:14
Jun 19, 2018
Tom Brady, Part 1: How to Reach Peak Performance
00:30:49
Jun 17, 2018
Anthony Ray Hinton, Part 2: Finding Life, Hope and Redemption on Death Row
00:36:02
Jun 12, 2018
Anthony Ray Hinton, Part 1: Freedom After 30 Years on Death Row
00:36:22
Jun 10, 2018
Bryan Stevenson: The Power of Mercy and Forgiveness
00:35:54
Jun 5, 2018
will.i.am: The Future of Social Media and Artificial Intelligence
00:44:02
Jun 3, 2018
Diana Nyad, Part 2: "Find a Way"
00:27:15
May 29, 2018
Diana Nyad, Part 1: The Swim of Her Life
00:29:02
May 27, 2018
Sarah Ban Breathnach: Surviving the Fall
00:37:38
May 22, 2018
Wes Moore: Is Your Job Your Life's Purpose?
00:37:24
May 20, 2018
Dr. Phil, Part 2: The Keys to a Successful, Full and Contented Life
00:24:50
May 15, 2018
Dr. Phil, Part 1: Lifelong Lessons on Accountability, Responsibility and Forgiveness
00:31:58
May 13, 2018
Dr. Shefali Tsabary: Conscious Parenting Can Change the World
00:33:45
May 8, 2018
Thich Nhat Hanh: How to Listen with Compassion
00:33:51
May 6, 2018
Marianne Williamson: A Return to Love
00:37:21
May 1, 2018
Jay Williams: You Can Survive Your Worst Mistake
00:32:28
Apr 29, 2018
Jean Houston: Lessons from 'The Wizard of Oz'
00:30:27
Apr 24, 2018
Amy Schumer: A Modern-Day Warrior Woman
01:01:12
Apr 22, 2018
Timothy Shriver: Fully Alive, Discovering What Matters Most
00:34:57
Apr 17, 2018
Madonna Badger: Finding Light After Unimaginable Tragedy
00:36:26
Apr 15, 2018
Tim Storey: How Do You Turn a Setback into a Comeback?
00:34:29
Apr 10, 2018
Jack Kornfield: Buddhism 101
00:34:55
Apr 8, 2018
Malala Yousafzai: What Is Your Defining Moment?
00:31:28
Apr 3, 2018
Carole Bayer Sager: Music as Prayer
00:33:03
Apr 1, 2018
The Rev. Ed Bacon: Do You Recognize Grace?
00:35:34
Mar 27, 2018
Yara Shahidi: Next-Generation Actress and Activist
00:25:22
Mar 25, 2018
Lin-Manuel Miranda: Creativity and Compassion
00:28:00
Mar 20, 2018
Trevor Noah: Born a Crime
00:28:12
Mar 18, 2018
Jimmy Kimmel: What Do You Stand For?
00:54:24
Mar 13, 2018
Salma Hayek Pinault: Making Peace with Yourself
00:31:49
Mar 11, 2018
Salma Hayek Pinault: More to Say About Harvey Weinstein, Aging and Gratitude
00:37:12
Mar 11, 2018
Stephen Colbert: Finding Your Stride
00:29:55
Mar 6, 2018
Oprah at the Apollo, Part 2: Stephen Colbert, Lin-Manuel Miranda, Yara Shahidi, Jessica Williams and Phoebe Robinson
00:37:56
Mar 4, 2018
Jordan Peele: Can Film Change Our Culture?
00:29:53
Feb 27, 2018
Oprah at the Apollo, Part 1: Jordan Peele, Salma Hayek Pinault and Trevor Noah
00:38:17
Feb 25, 2018
Dani Shapiro: What Do You Believe?
00:33:55
Feb 20, 2018
Carl Lentz: A New Generation of Spiritual Seekers
00:33:19
Feb 18, 2018
Reese Witherspoon: It's About Time
00:13:03
Feb 13, 2018
Reese Witherspoon and Mindy Kaling: Brave New Worlds
00:40:38
Feb 13, 2018
Ram Dass: The Life of a Spiritual Teacher
00:23:32
Feb 11, 2018
Janet Mock: Redefining Realness
00:36:44
Feb 6, 2018
Amy Purdy: The Power of Visualization
00:31:57
Feb 4, 2018
Brian Grazer: The Secret to a Bigger Life
00:32:50
Jan 30, 2018
Thomas Moore: A Religion of One's Own
00:36:44
Jan 28, 2018
Dr. Maya Angelou, Part 2: Best Advice She Ever Received
00:25:56
Jan 23, 2018
Dr. Maya Angelou, Part 1: 9 Words That Changed Her Life
00:29:04
Jan 21, 2018
RuPaul Charles: We're All In Drag
00:48:14
Jan 16, 2018
Lynne Twist: The Soul of Money
00:30:16
Jan 14, 2018
Rob Bell: Let's Talk About God
00:31:45
Jan 9, 2018
Paul Williams and Tracey Jackson: A Better You Through Trust and Gratitude
00:31:23
Jan 7, 2018
Gretchen Rubin: 8 Rules to Happiness
00:35:16
Jan 2, 2018
Geneen Roth: Conscious Eating
00:35:03
Dec 31, 2017
Norman Lear: Lessons on Longevity
00:33:03
Dec 26, 2017
Jack Canfield: Fulfilling Your Soul's Purpose
00:31:09
Dec 24, 2017
Shawn Achor, Part 2: How to Find Happiness in Today's World
00:26:22
Dec 19, 2017
Shawn Achor, Part 1: The Secrets of Happy People
00:27:59
Dec 17, 2017
Sebastian Junger: The Quest for a Tribe
00:39:10
Dec 12, 2017
Pema Chödrön: Dealing with Difficult Times
00:34:51
Dec 10, 2017
Mariel Hemingway and Bobby Williams: Finding Soul Connections
00:32:25
Dec 5, 2017
Cheryl Strayed: Brave Enough
00:28:08
Dec 3, 2017
Elizabeth Gilbert, Part 2: What Is a Soul Mate?
00:32:13
Nov 28, 2017
Elizabeth Gilbert, Part 1: Your Life's Calling
00:31:07
Nov 26, 2017
Dr. Jill Bolte Taylor: "My Stroke of Insight"
00:37:34
Nov 21, 2017
David Brooks: The Road to Character
00:33:52
Nov 19, 2017
Shonda Rhimes: Change Your Life By Saying "Yes" (And "No" Too)
00:35:05
Nov 14, 2017
Former Vice President Joe Biden: Hardship, Hope and Purpose
00:37:37
Nov 12, 2017
Marie Forleo, Gabrielle Bernstein and Mastin Kipp: 9 Ways to Become More Spiritual
00:37:38
Nov 7, 2017
Oprah's Book: "The Wisdom of Sundays"
00:39:00
Nov 5, 2017
Ali MacGraw: Aging, Love and Sobriety
00:31:33
Oct 31, 2017
Brother David Steindl-Rast: Happiness Begins with Gratitude
00:29:04
Oct 29, 2017
Dr. Michael Bernard Beckwith: Manifest the Life of Your Dreams
00:30:41
Oct 24, 2017
Eckhart Tolle: Free Yourself From Anxiety, Stress and Unhappiness
00:31:55
Oct 22, 2017
DeVon Franklin and Meagan Good: Sex Worth Waiting For
00:26:43
Oct 17, 2017
David and Francine Wheeler: Life After Loss
00:32:55
Oct 15, 2017
Shaka Senghor: Prison Taught Him the Power of Love, Forgiveness and Redemption
00:34:31
Oct 10, 2017
Phil Jackson: The Soul of Success
00:35:27
Oct 8, 2017
Michael Singer: Free Yourself from Negative Thoughts
00:33:50
Oct 3, 2017
Shirley MacLaine: A Legendary Seeker
00:25:36
Oct 1, 2017
Nate Berkus: Surviving the Storm
00:32:27
Sep 26, 2017
Nate Berkus: Design for Your Spirit
00:33:39
Sep 24, 2017
Sister Joan Chittister: Two Words That Can Change the World
00:31:55
Sep 19, 2017
Don Miguel Ruiz: Find Freedom, Happiness and Love
00:26:05
Sep 17, 2017
Howard Schultz: Pouring Your Heart into Your Business
00:34:37
Sep 13, 2017
Pastor A.R. Bernard: Four Things Women Want from a Man
00:38:27
Sep 10, 2017
Cookie Johnson: Why She Stood by Magic Through It All
00:30:42
Sep 6, 2017
President Jimmy Carter: His Prayers from Inside the White House
00:34:08
Sep 3, 2017
Rainn Wilson: Why Are We Really Here?
00:28:41
Aug 29, 2017
Mitch Albom: The Dying Know the Secrets to a Good Life
00:39:01
Aug 27, 2017
Alanis Morissette: Is Happiness Temporary? (Maybe That's Okay)
00:33:57
Aug 22, 2017
India.Arie, Part 2: Refresh Your Spiritual Roots
00:30:32
Aug 15, 2017
India.Arie, Part 1: Why She Walked Away from Music
00:30:25
Aug 13, 2017
Joel Osteen: The Two Powerful Words That Can Change Your Life
00:33:48
Aug 10, 2017
Deepak Chopra: Meditation 101
00:34:55
Aug 10, 2017
Paulo Coelho, Part 2: Your Journey of Self-Discovery
00:26:26
Aug 10, 2017
Paulo Coelho, Part 1: What If the Universe Conspired in Your Favor?
00:30:28
Aug 9, 2017
Arianna Huffington: What Will Be Your Spiritual Wake-up Call?
00:30:53
Aug 9, 2017
Tracy Morgan: What His Near-Death Experience Taught Him About How to Live
00:36:37
Aug 9, 2017
Glennon Doyle: The Power of Embracing Your Messy, Beautiful Life
00:31:30
Aug 8, 2017
Iyanla Vanzant, Part 2: Back from the Brink
00:34:57
Aug 8, 2017
Iyanla Vanzant, Part 1: Put the Pieces Back Together and Find Peace
00:33:54
Aug 7, 2017
Sheryl Sandberg: How to Build Resilience and Find Joy After Loss
00:40:21
Aug 7, 2017
Brené Brown Part 2: Living with a Whole Heart
00:28:37
Aug 7, 2017
Brené Brown Part 1: Daring Greatly
00:35:40
Aug 6, 2017
An Introduction
00:01:38
Jul 27, 2017