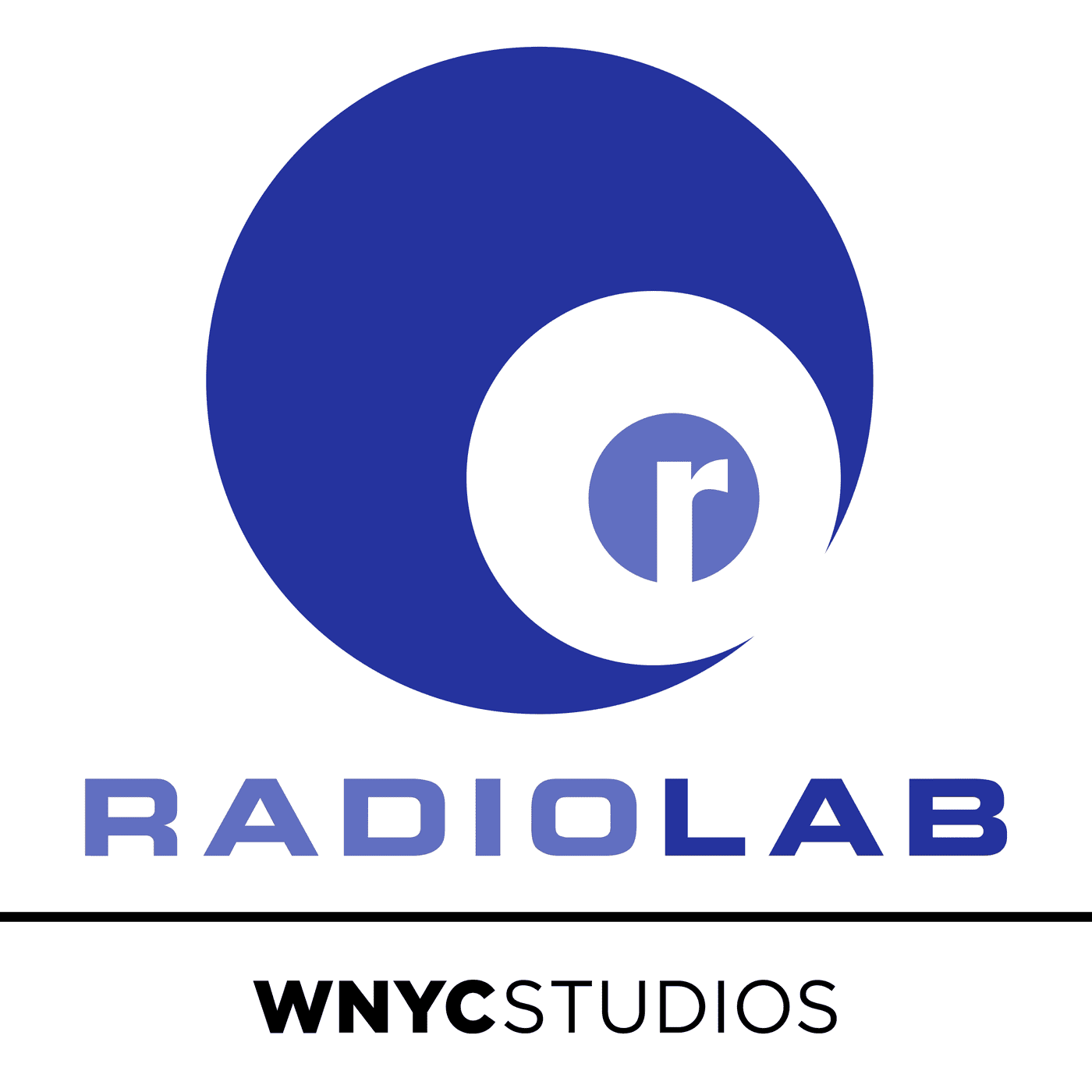 Radiolab
View the Episode Archive » Subscribe to the podcast via iTunes | RSS. #smartbinge Radiolab podcasts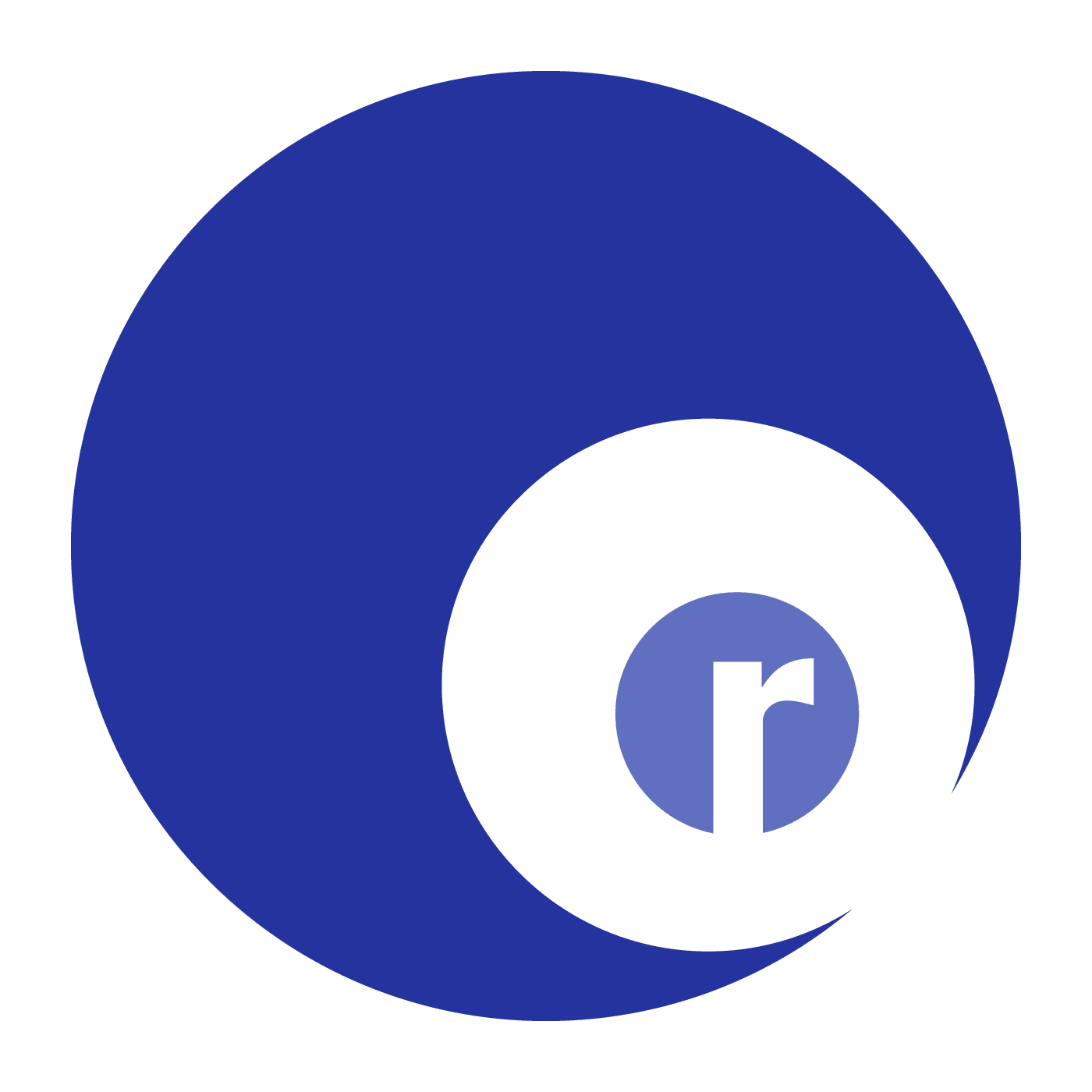 Dolly Parton's America: Neon Moss
Today on Radiolab, we're bringing you the fourth episode of Jad's special series, Dolly Parton's America. In this episode, Jad goes back up the mountain to visit Dolly's actual Tennessee mountain home, where she tells stories about her first trips out of the holler. Back on the mountaintop, standing under the rain by the Little Pigeon River, the trip triggers memories of Jad's first visit to his father's childhood home, and opens the gateway to dizzying stories of music and migration.
Support Radiolab today at Radiolab.org/donate.
Nov 7, 2019 • 45:02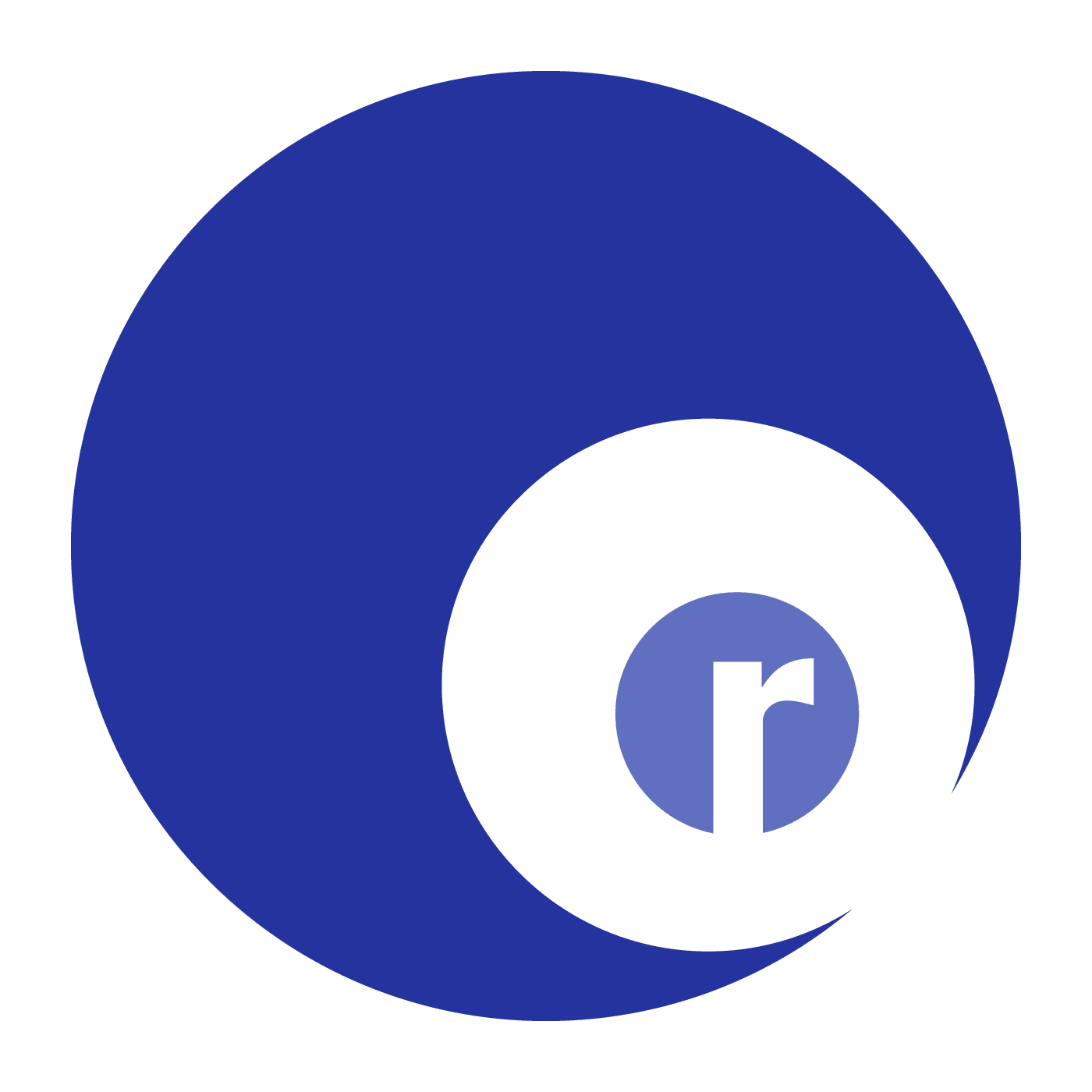 Songs that Cross Borders
Coming off our adventures with Square Dancing, and Jad's dive into the world of Dolly Parton, we look back at one our favorites. About a decade ago, we found out that American country music is surprising popular in places like Zimbabwe, Thailand, and South Africa. Aaron Fox, an anthropologist of music at Columbia University, tells us that quite simply, country music tells a story that a lot of us get. Then, intrepid international reporter Gregory Warner takes us along on one of his very first forays into another country, where he discovers an unexpected taste of home.
Support Radiolab today at Radiolab.org/donate.

Aaron Foxes book: Real Country: Music And Language In Working-Class Culture
Gregory Warner's podcast Rough Translation
Oct 29, 2019 • 26:02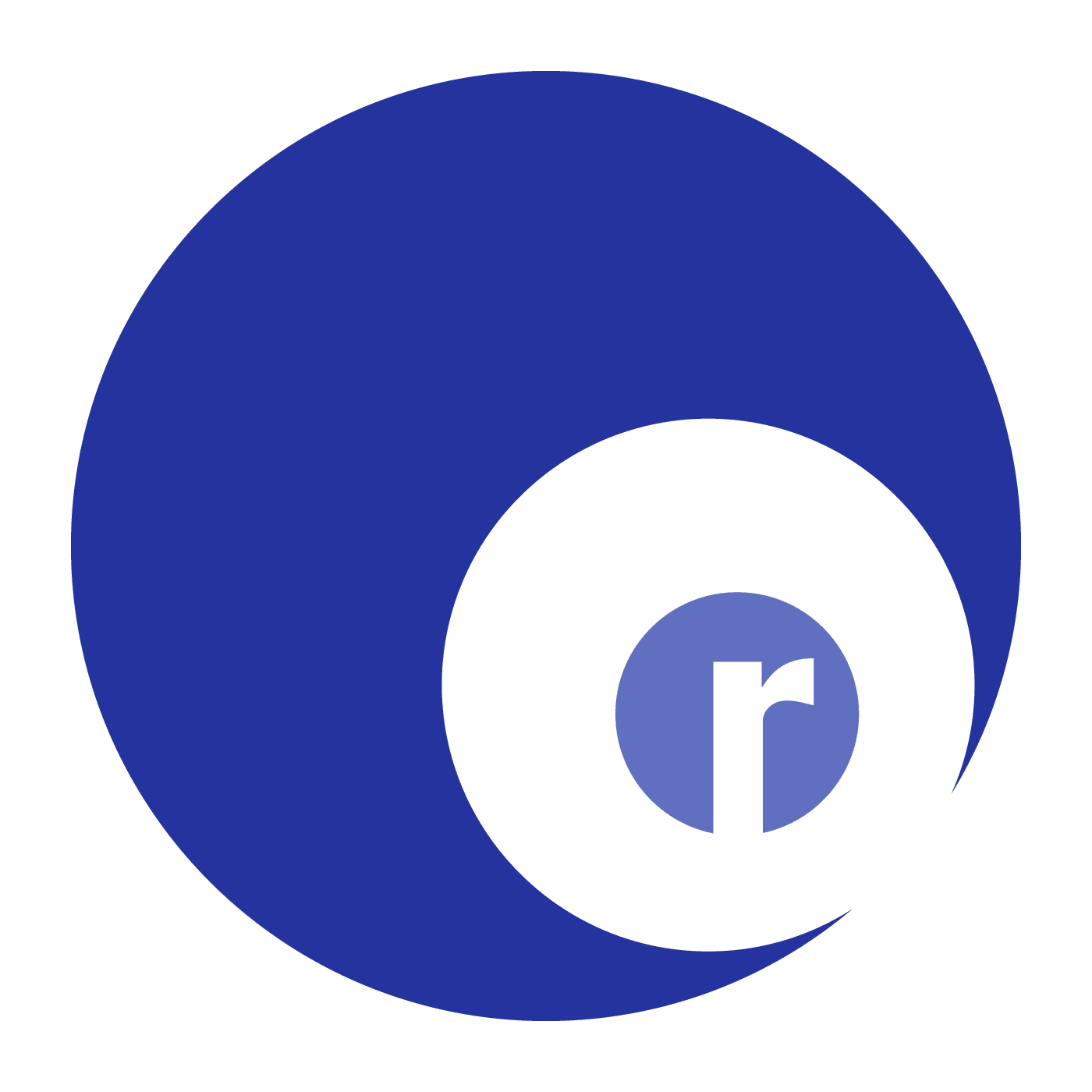 Birdie in the Cage
People have been doing the square dance since before the Declaration of Independence. But does that mean it should be THE American folk dance? That question took us on a journey from Appalachian front porches, to dance classes across our nation, to the halls of Congress, and finally a Kansas City convention center. And along the way, we uncovered a secret history of square dancing that made us see how much of our national identity we could stuff into that square, and what it means for a dance to be of the people, by the people, and for the people.
Special thanks to Jim Mayo, Claude Fowler, Paul Gifford, Jim Maczko, Jim Davis, Paul Moore, Jack Pladdys, Mary Jane Wegener, Kinsey Brooke and Connie Keener.
This episode was reported by Tracie Hunte and produced by Annie McEwen, Tracie Hunte, and Matt Kielty.
Support Radiolab today at Radiolab.org/donate.
Check out Phil Jamison's book, "Hoedowns, Reels, and Frolics: Roots and Branches of Southern Appalachian Dance"
Watch this 1948 Lucky Strike Cigarette Square Dancing Commercial
A rare image of Black Square Dancers in 1948
The Square Dance History Project
Read "America's Wholesome Square Dancing Tradition is a Tool of White Supremacy," by Robyn Pennachia for Quartz
And Pennachia's original Twitter thread
Read "The State Folk Dance Conspiracy: Fabricating a National Folk Dance," by Julianne Mangin
Oct 22, 2019 • 45:19
Episode
Time
Released
Radiolab Presents: Dolly Parton's America
60:34
Oct 15, 2019
Silky Love
35:43
Sep 26, 2019
Tit for Tat
24:45
Sep 17, 2019
What's Left When You're Right?
60:44
Sep 5, 2019
The Memory Palace
41:34
Aug 27, 2019
Right to be Forgotten
47:22
Aug 23, 2019
More Perfect: Cruel and Unusual
58:04
Aug 8, 2019
G: The World's Smartest Animal
48:37
Jul 29, 2019
G: Unnatural Selection
34:07
Jul 25, 2019
G: Unfit
49:58
Jul 17, 2019
G: Relative Genius
62:55
Jun 28, 2019
G: Problem Space
40:25
Jun 13, 2019
G: The Miseducation of Larry P
64:01
Jun 7, 2019
Neither Confirm Nor Deny
27:31
Jun 4, 2019
The Good Samaritan
70:59
May 24, 2019
Bit Flip
56:07
May 8, 2019
Dinopocalypse Redux
45:15
May 2, 2019
Fu-Go
35:30
Apr 25, 2019
Americanish
64:15
Apr 19, 2019
For Whom the Cowbell Tolls
57:13
Mar 29, 2019
Bliss
51:42
Mar 21, 2019
Asking for Another Friend
78:20
Mar 7, 2019
Asking for a Friend
67:06
Feb 28, 2019
Loops
62:05
Feb 21, 2019
The Beauty Puzzle
42:54
Feb 7, 2019
More Perfect: Sex Appeal
53:49
Jan 22, 2019
The Punchline
52:05
Jan 16, 2019
BONUS: Radiolab Scavenger Hunt
18:16
Dec 28, 2018
A Clockwork Miracle
21:12
Dec 27, 2018
Apologetical
58:29
Dec 21, 2018
UnErased: Smid
49:40
Nov 27, 2018
UnErased: Dr. Davison and the Gay Cure
41:20
Nov 21, 2018
Tweak the Vote
66:43
Nov 4, 2018
War of the Worlds
58:07
Oct 30, 2018
In the No Part 3
27:18
Oct 25, 2018
In the No Part 2
39:00
Oct 18, 2018
In the No Part 1
55:45
Oct 11, 2018
Breaking Bad News Bears
61:57
Sep 28, 2018
Infective Heredity
27:27
Sep 20, 2018
27: The Most Perfect Album
19:20
Sep 18, 2018
Baby Blue Blood Drive
58:39
Aug 29, 2018
Post No Evil
68:32
Aug 17, 2018
The Bad Show
69:15
Jul 27, 2018
Gonads: Sex Ed
48:11
Jul 26, 2018
Gonads: Dana
27:38
Jul 21, 2018
Gonads: Dutee
35:21
Jul 21, 2018
Gonads: X & Y
39:02
Jun 30, 2018
Gonads: Fronads
36:47
Jun 23, 2018
Gonads: The Primordial Journey
33:34
Jun 15, 2018
Birthstory
59:55
Jun 7, 2018
Poison Control
35:50
Jun 1, 2018
Unraveling Bolero
27:09
May 22, 2018
More or Less Human
61:00
May 17, 2018
Dark Side of the Earth
27:37
Apr 26, 2018
Border Trilogy Part 3: What Remains
35:38
Apr 20, 2018
Border Trilogy Part 2: Hold the Line
49:34
Apr 5, 2018
Border Trilogy Part 1: Hole in the Fence
48:32
Mar 23, 2018
Rippin' the Rainbow an Even Newer One
33:02
Mar 15, 2018
Radiolab Presents: More Perfect - The Gun Show
69:05
Feb 23, 2018
The Curious Case of the Russian Flash Mob at the West Palm Beach Cheesecake Factory
00:00:00
Feb 19, 2018
Smarty Plants
34:54
Feb 13, 2018
Ghosts of Football Past
36:40
Feb 3, 2018
Radiolab Presents: More Perfect - One Nation, Under Money
55:04
Jan 31, 2018
The Voice in Your Head - A Tribute to Joe Frank
26:02
Jan 22, 2018
How to Be a Hero
28:38
Jan 9, 2018
Inside Radiolab (Video)
00:00:00
Dec 28, 2017
Bigger Little Questions
55:51
Dec 22, 2017
Big Little Questions
46:07
Dec 20, 2017
Super Cool
25:24
Dec 5, 2017
Radiolab Presents: More Perfect - Mr. Graham and the Reasonable Man
68:15
Nov 30, 2017
Stereothreat
36:46
Nov 23, 2017
Match Made in Marrow
60:53
Nov 9, 2017
Oliver Sacks: A Journey From Where to Where
37:20
Oct 26, 2017
Father K
71:06
Oct 12, 2017
Radiolab Presents: More Perfect - American Pendulum I
51:54
Oct 1, 2017
Driverless Dilemma
40:01
Sep 26, 2017
Oliver Sipple
62:11
Sep 21, 2017
Radiolab Presents: Anna in Somalia
34:41
Sep 11, 2017
Where the Sun Don't Shine
32:27
Aug 23, 2017
Breaking News
48:46
Jul 27, 2017
The Ceremony
46:59
Jul 14, 2017
Revising the Fault Line
47:30
Jun 27, 2017
The Gondolier
54:35
Jun 15, 2017
The Radio Lab
39:55
May 25, 2017
Null and Void
50:46
May 11, 2017
Funky Hand Jive
28:04
Apr 25, 2017
Radiolab Extra: Henrietta Lacks
35:13
Apr 18, 2017
Nukes
55:40
Apr 7, 2017
Shots Fired: Part 2
26:54
Mar 23, 2017
Shots Fired: Part 1
55:34
Mar 17, 2017
Update: CRISPR
49:37
Feb 24, 2017
Radiolab Presents: Ponzi Supernova
38:00
Feb 9, 2017
Stranger in Paradise
43:36
Jan 27, 2017
Radiolab Presents: On the Media: Busted, America's Poverty Myths
33:25
Jan 17, 2017
Lose Lose
25:18
Dec 30, 2016
It's Not Us, It's You
59:18
Dec 15, 2016
Bringing Gamma Back
24:47
Dec 8, 2016
Radiolab Presents: More Perfect - Object Anyway
49:53
Nov 22, 2016
One Vote
48:31
Nov 7, 2016
Alpha Gal
34:02
Oct 27, 2016
Seneca, Nebraska
29:37
Oct 11, 2016
The Primitive Streak
29:42
Sep 22, 2016
Update: Eye In the Sky
36:30
Sep 12, 2016
The Girl Who Doesn't Exist
33:44
Aug 29, 2016
Playing God
61:29
Aug 21, 2016
From Tree to Shining Tree
32:04
Jul 30, 2016
David and the Wire
31:18
Jul 11, 2016
Radiolab Presents: More Perfect - The Imperfect Plaintiffs
65:06
Jun 28, 2016
Radiolab Presents: More Perfect - The Political Thicket
43:58
Jun 10, 2016
The Buried Bodies Case
47:58
Jun 3, 2016
Coming Soon: More Perfect
1:02
May 24, 2016
Bigger Than Bacon
37:05
May 9, 2016
On the Edge
42:59
Apr 21, 2016
Cellmates
30:06
Apr 5, 2016
Update: 23 Weeks 6 Days
62:57
Mar 22, 2016
Debatable
57:38
Mar 11, 2016
K-poparazzi
37:23
Feb 24, 2016
Hard Knock Life
19:16
Feb 12, 2016
I Don't Have To Answer That
34:38
Jan 29, 2016
The Cathedral
31:24
Dec 28, 2015
The Fix
40:32
Dec 18, 2015
The Cold War
28:55
Nov 30, 2015
Staph Retreat
29:50
Nov 2, 2015
Update: New Normal?
68:59
Oct 18, 2015
Smile My Ass
34:41
Oct 6, 2015
Darkode
37:47
Sep 21, 2015
The Rhino Hunter
50:17
Sep 7, 2015
Remembering Oliver Sacks
25:50
Aug 30, 2015
Elements
73:23
Aug 23, 2015
From the Archives: Oliver Sacks' Table of Elements
16:00
Aug 6, 2015
Shrink
43:18
Jul 30, 2015
Gray's Donation
25:18
Jul 16, 2015
Mau Mau
43:25
Jul 2, 2015
Eye in the Sky
28:31
Jun 18, 2015
Antibodies Part 1: CRISPR
30:45
Jun 6, 2015
Nazi Summer Camp
30:00
May 22, 2015
Radiolab Live: Tell-Tale Hearts featuring Oliver Sacks
58:10
May 11, 2015
Sight Unseen
29:12
Apr 28, 2015
The Living Room
28:18
Apr 9, 2015
VIDEO: Radiolab Presents: Radio Ambulante
00:00:00
Apr 2, 2015
Los Frikis
31:44
Mar 24, 2015
La Mancha Screwjob
51:37
Feb 23, 2015
The Trust Engineers
30:36
Feb 9, 2015
American Football
74:00
Jan 29, 2015
Radiolab Presents: Invisibilia
31:32
Jan 9, 2015
Worth
71:32
Dec 23, 2014
Buttons Not Buttons
26:09
Dec 12, 2014
Outside Westgate
36:25
Nov 29, 2014
Patient Zero - Updated
68:06
Nov 13, 2014
Haunted
30:12
Oct 30, 2014
Translation
75:11
Oct 20, 2014
John Luther Adams
25:10
Oct 3, 2014
Juicervose
43:39
Sep 18, 2014
In The Dust Of This Planet
41:34
Sep 8, 2014
Hello
45:48
Aug 20, 2014
Happy Birthday Bobby K
29:30
Aug 7, 2014
For the Birds
14:30
Jul 24, 2014
Galapagos
62:51
Jul 16, 2014
9-Volt Nirvana
24:27
Jun 26, 2014
≤ kg
20:34
Jun 13, 2014
Things
61:18
May 29, 2014
The Skull
20:12
May 15, 2014
For the Love of Numbers
19:37
May 2, 2014
60 Words
55:54
Apr 17, 2014
Straight Outta Chevy Chase
34:36
Apr 1, 2014
KILL 'EM ALL
21:28
Mar 25, 2014