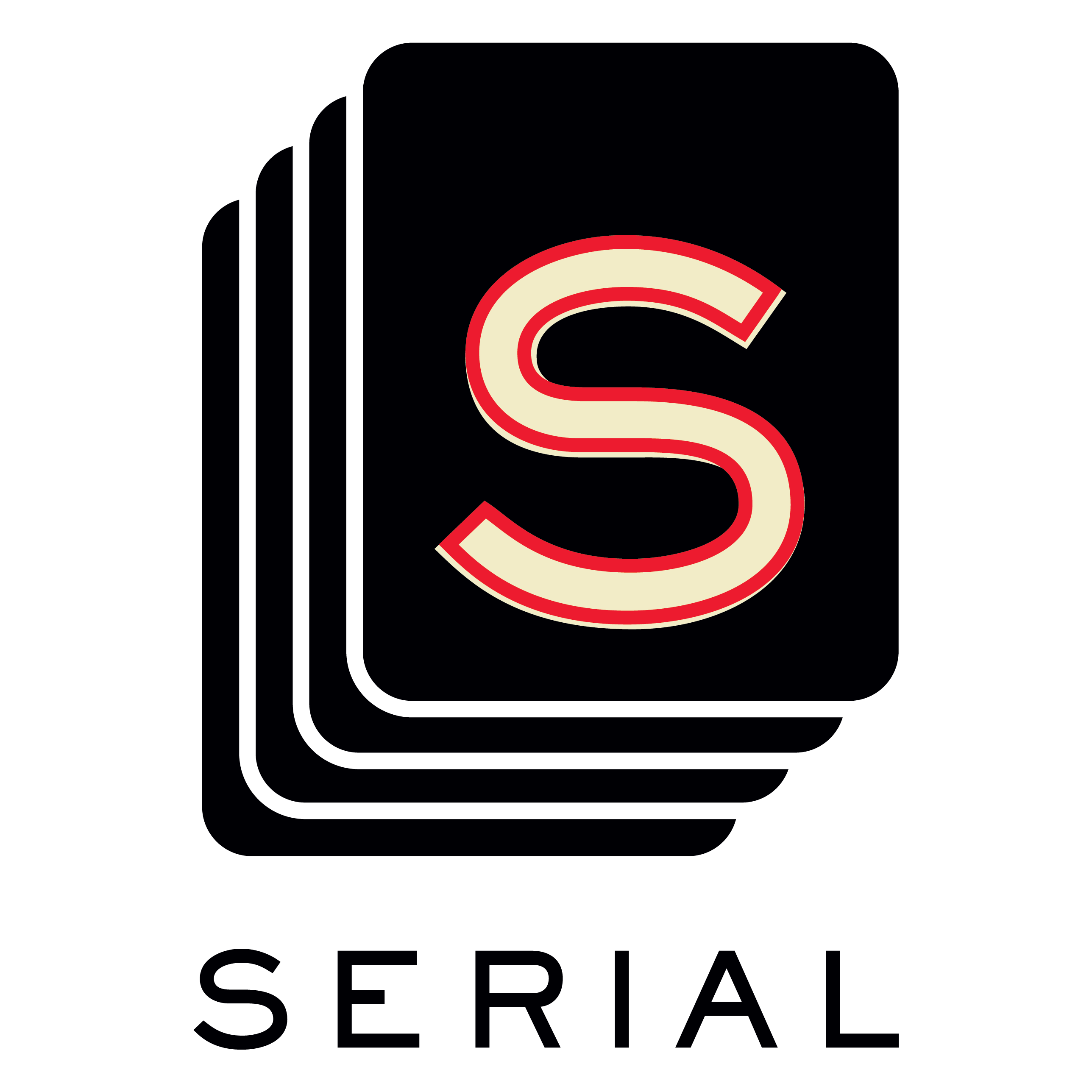 Serial
Serial is a podcast from the creators of This American Life, hosted by Sarah Koenig. Serial unfolds one story - a true story - over the course of a whole season. The show follows the plot and characters wherever they lead, through many surprising twists and turns. Sarah won't know what happens at the end of the story until she gets there, not long before you get there with her. Each week she'll bring you the latest chapter, so it's important to listen in, starting with Episode 1. New episodes are released on Thursday mornings.
S03 Episode 09: Some Time When Everything Has Changed
The state of Ohio decides where Joshua belongs.
Nov 15, 2018 • 00:00:00
S03 Episode 08: A Madman's Vacation
A teenager decides to cooperate.
Nov 8, 2018 • 01:06:00
S03 Episode 07: The Snowball Effect
If you listen closely to the trash-talking, you start to get the message.
Oct 25, 2018 • 00:57:00
Episode
Time
Released
S03 Episode 06: You in the Red Shirt
00:53:00
Oct 18, 2018
S03 Episode 05: Pleas Baby Pleas
01:02:00
Oct 11, 2018
S03 Episode 04: A Bird in Jail Is Worth Two on the Street
01:01:00
Oct 4, 2018
S03 Episode 03: Misdemeanor, Meet Mr. Lawsuit
01:04:00
Sep 27, 2018
S03 Episode 02: You've Got Some Gauls
00:58:00
Sep 20, 2018
S03 Episode 01: A Bar Fight Walks into the Justice Center
00:54:00
Sep 20, 2018
S03 Trailer
00:00:00
Sep 5, 2018
S02 Episode 11: Present for Duty
01:06:00
Mar 31, 2016
S02 Episode 10: Thorny Politics
00:52:00
Mar 17, 2016
S02 Episode 09: Trade Secrets
00:49:00
Mar 3, 2016
S02 Episode 08: Hindsight, Part 2
00:37:00
Feb 19, 2016
S02 Episode 07: Hindsight, Part 1
00:38:00
Feb 18, 2016
S01 Update: Day 03, Adnan Syed's Hearing
00:15:00
Feb 6, 2016
S01 Update: Day 02, Adnan Syed's Hearing
00:15:00
Feb 4, 2016
S02 Episode 06: 5 O'Clock Shadow
01:00:00
Feb 4, 2016
S01 Update: Day 01, Adnan Syed's Hearing
00:16:00
Feb 3, 2016
S02 Episode 05: Meanwhile, in Tampa
00:54:00
Jan 21, 2016
S02 Episode 04: The Captors
00:46:00
Jan 7, 2016
S02 Episode 03: Escaping
00:55:00
Dec 24, 2015
S02 Episode 02: The Golden Chicken
00:59:00
Dec 17, 2015
S02 Episode 01: DUSTWUN
00:44:00
Dec 10, 2015
S01 Episode 12: What We Know
00:56:00
Dec 18, 2014
S01 Episode 11: Rumors
00:41:00
Dec 11, 2014
S01 Episode 10: The Best Defense is a Good Defense
00:54:00
Dec 4, 2014
S01 Episode 09: To Be Suspected
00:45:00
Nov 20, 2014
S01 Episode 08: The Deal with Jay
00:44:00
Nov 13, 2014
S01 Episode 07: The Opposite of the Prosecution
00:33:00
Nov 6, 2014
S01 Episode 06: The Case Against Adnan Syed
00:44:00
Oct 30, 2014
S01 Episode 05: Route Talk
00:43:00
Oct 23, 2014
S01 Episode 04: Inconsistencies
00:34:00
Oct 16, 2014
S01 Episode 03: Leakin Park
00:28:00
Oct 9, 2014
S01 Episode 02: The Breakup
00:37:00
Oct 3, 2014
S01 Episode 01: The Alibi
00:54:00
Oct 3, 2014