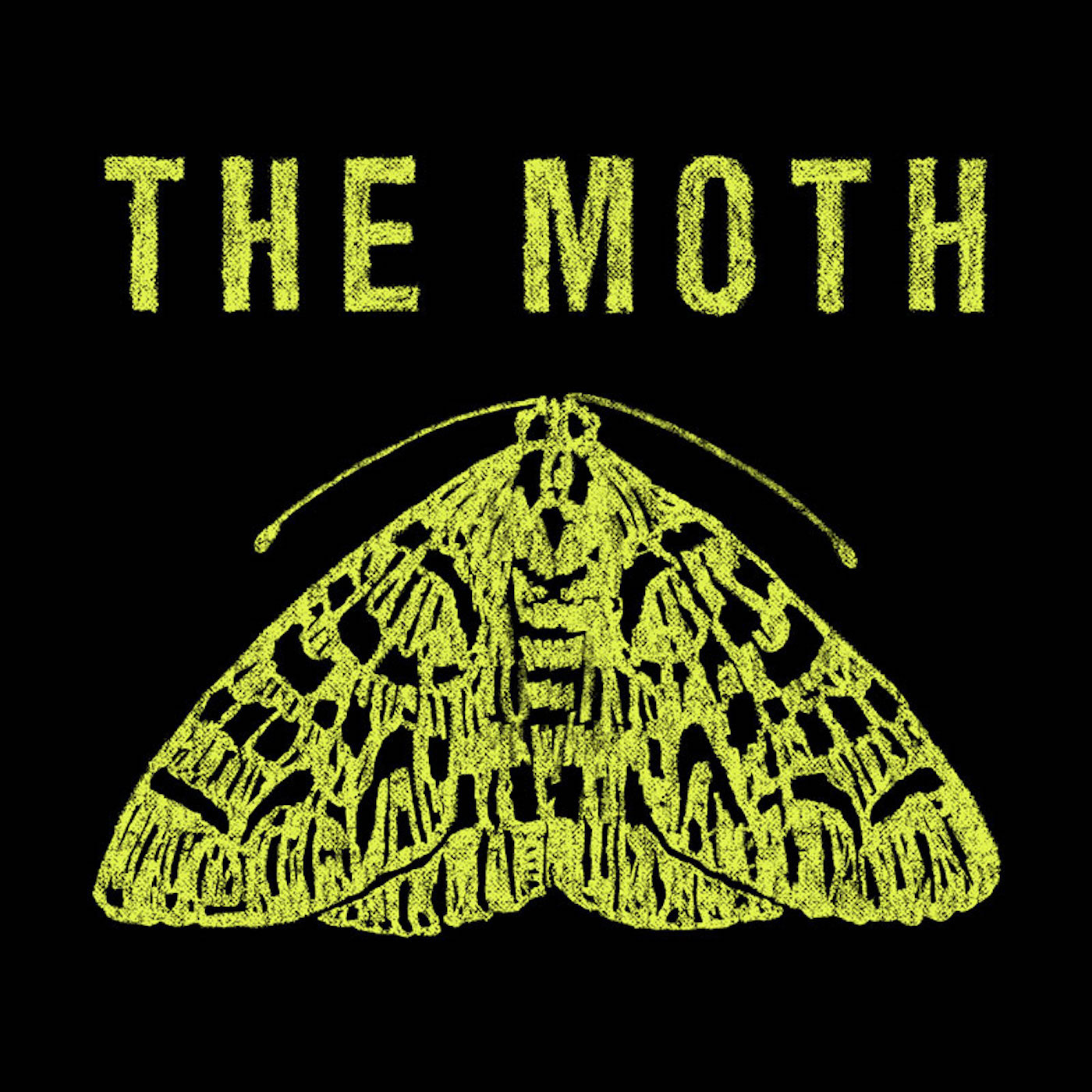 The Moth
Since its launch in 1997, The Moth has presented thousands of true stories, told live and without notes, to standing-room-only crowds worldwide. Moth storytellers stand alone, under a spotlight, with only a microphone and a roomful of strangers. The storyteller and the audience embark on a high-wire act of shared experience which is both terrifying and exhilarating. Since 2008, The Moth podcast has featured many of our favorite stories told live on Moth stages around the country. For information on all of our programs and live events, visit themoth.org.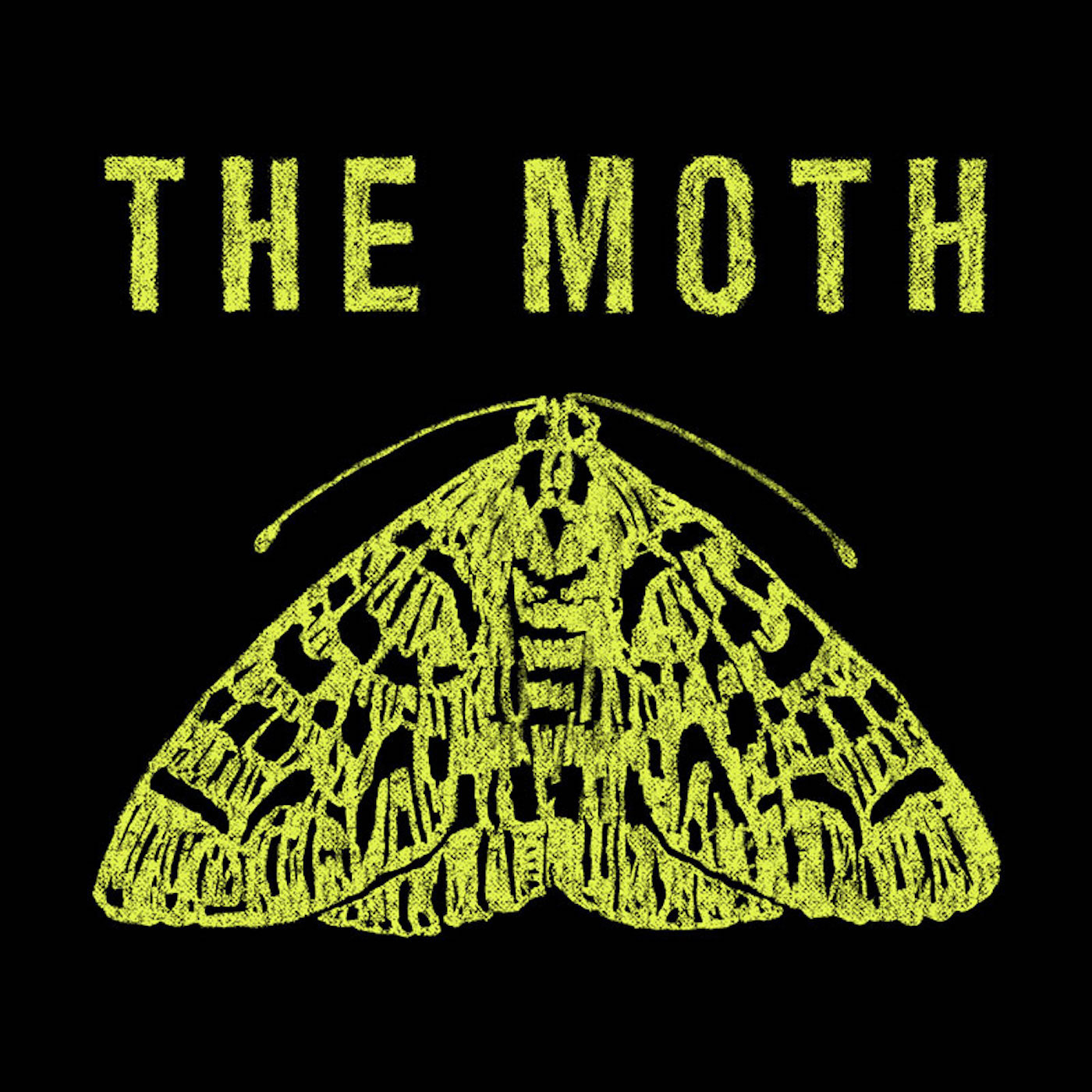 The Moth Radio Hour: Around The World
In this hour, stories from across the globe. From a secret in Kampala to ire in the air over Beijing, and the fear and hope both inherent in immigration, stories that span six continents and the spaces in between. This hour is hosted by The Moth's Artistic Director, Catherine Burns. The Moth Radio Hour is produced by The Moth and Jay Allison of Atlantic Public Media.
Hosted by: Catherine Burns
Storytellers: Emma Gordon, Kwong Yue Yang, Anastasia Krasilnikova, Robinah Babirye
Nov 12, 2019 • 53:19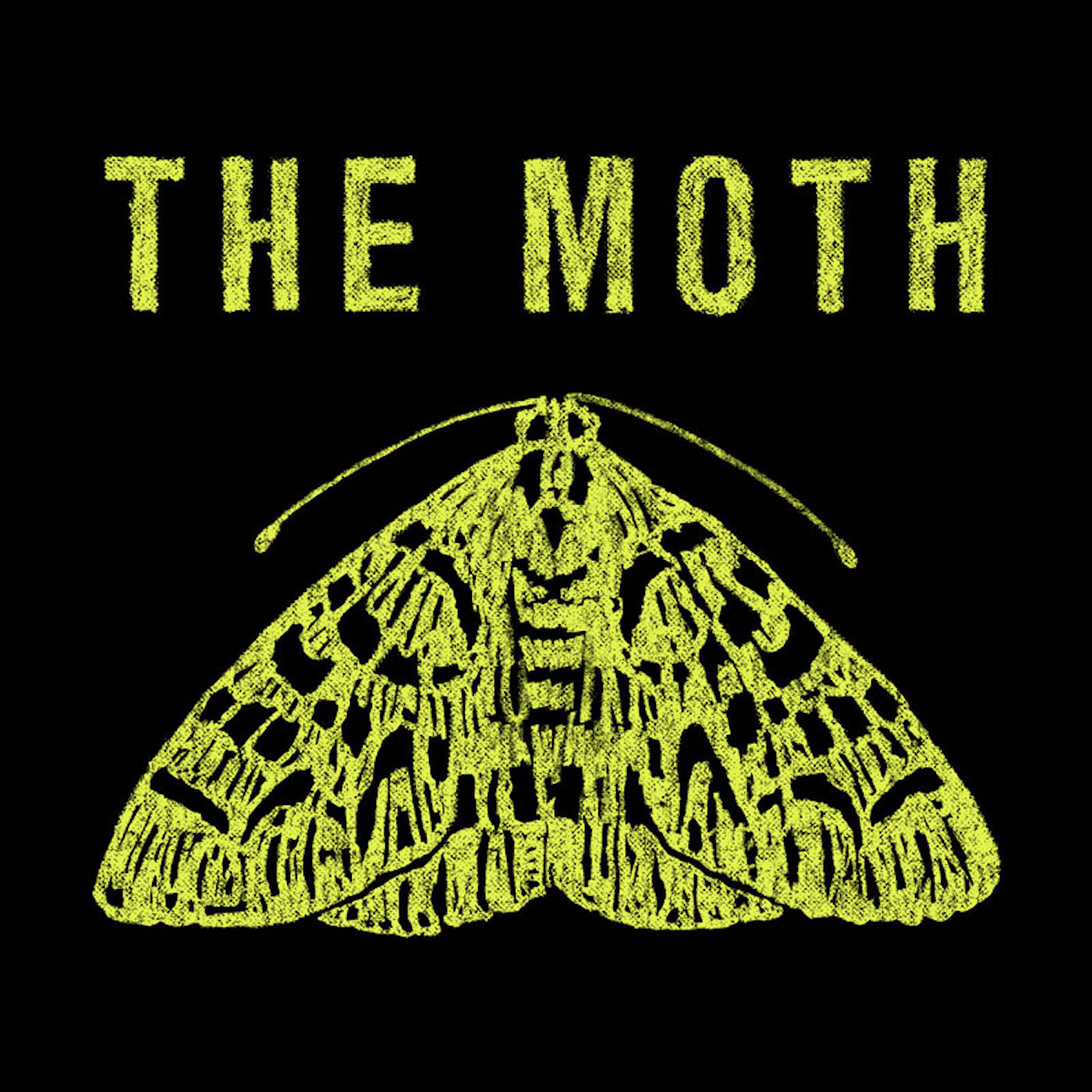 Veterans Day 2019: Rick Carrier
This week, we're honoring all of our veterans with a story from renaissance man, Rick Carrier, who tells us what it was like to be in the Army in the first wave of D-Day. The Moth would like to thank all of veterans for their service and sacrifice.
Hosted by: Dan Kennedy
Storyteller: Rick Carrier
Nov 8, 2019 • 23:03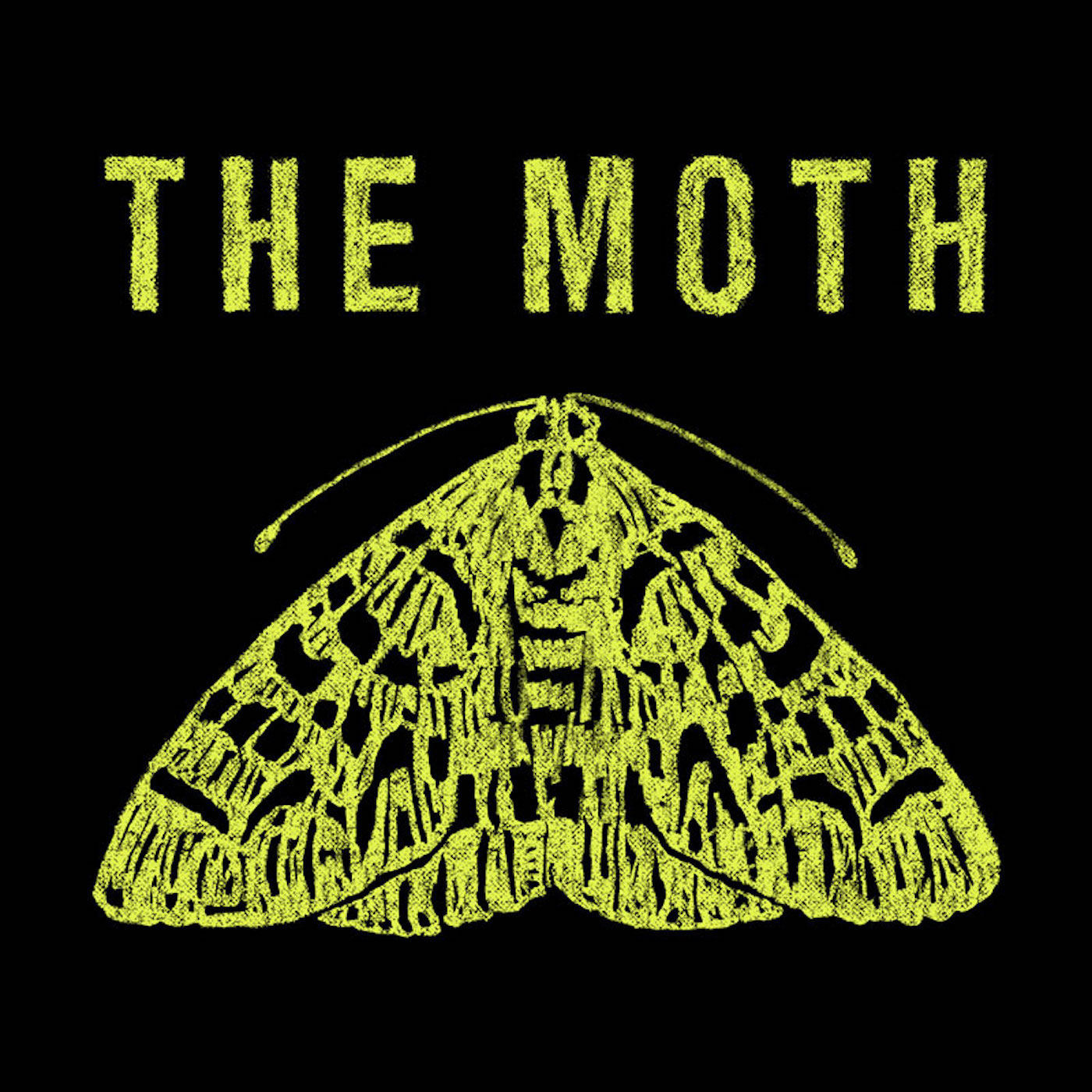 Live from NYC: Adoption, a Plane Crash and a Busload of Lutherans
A special live edition of The Moth recorded at The Players Club in New York City. A professional who works with adoption services details the personal reason she was drawn to her work, a son desperately seeks a connection with his father after a near deadly plane crash, and a Lutheran minister visits The Middle East and combats her intense fear of heights.
Storytellers: Maris Blechner, Joshua Wolf Shenk, and Nadia Bolz-Weber.
Nov 5, 2019 • 53:18
Episode
Time
Released
All Hallows' Eve: Nelson Lugo & Phil Plait
23:16
Nov 1, 2019
The Moth Radio Hour: Family, Neighbors and Extraordinary Proof
53:20
Oct 29, 2019
The Moth Radio Hour: The Call
53:21
Oct 22, 2019
In Over My Head: Diana Thompson & Karen Crowley
19:59
Oct 18, 2019
The Moth Radio Hour: A Divorcee, A Freedom Rider & A New Mother
53:19
Oct 15, 2019
The Moth Radio Hour: DNA Doesn't Lie
53:21
Oct 8, 2019
Making Waves: Matty Struski & Javier Morillo
23:44
Oct 4, 2019
The Moth Radio Hour: Pregnancy, Cigarettes and Desert Islands
53:18
Oct 1, 2019
The Moth Radio Hour: Confrontations
53:03
Sep 24, 2019
You Win Some, You Lose Some: Meena Ziabari & Dina Adler
18:19
Sep 20, 2019
The Moth Radio Hour: The Moth at the World Science Festival
53:22
Sep 17, 2019
Technology Fails: Jill Bergman & Aylie Baker
17:22
Sep 13, 2019
The Moth Radio Hour: Shipwrecks and Complicated Mothers
53:19
Sep 10, 2019
The Moth Radio Hour: Identity
53:22
Sep 3, 2019
City of Angels: Bryan Kett & Julieta Gilbert
17:52
Aug 30, 2019
The Moth Radio Hour: Milton, Mary Kay, and Dognapping
53:24
Aug 27, 2019
The Moth Radio Hour: Letting Go
53:20
Aug 20, 2019
Rock 'n' Roll High School: Ty Mahany & Ernesto Quinonez
20:59
Aug 16, 2019
The Moth Radio Hour: Live in Boston
52:43
Aug 13, 2019
Fowl Language: Drew Sieplinga
15:06
Aug 9, 2019
The Moth Radio Hour: Gang Initiations, My Way and the KKK
53:25
Aug 6, 2019
The Moth Radio Hour: Food, Glorious Food
53:17
Jul 30, 2019
Disaster and Misadventures: Nisse Greenberg & Anagha Mahajan
18:23
Jul 26, 2019
The Moth Radio Hour: Family, Friendship, and Mother Nature
37:06
Jul 23, 2019
The Moth Radio Hour: All The World's A Stage
53:20
Jul 16, 2019
Assumptions: Adam Ross & Steven Anderson
17:32
Jul 12, 2019
The Moth Radio Hour: Live from the World Science Festival
53:21
Jul 9, 2019
The Moth Radio Hour: A Brave Front
53:20
Jul 2, 2019
Pride 2019: Celebrating Stonewall 50
29:41
Jun 28, 2019
The Moth Radio Hour: Ghosts, Angels, and Motorcycle Rides
53:22
Jun 25, 2019
The Moth Radio Hour: Not For the Faint of Heart
53:20
Jun 18, 2019
Like Father, Like Son: Majdy Fares & Adam Ellick
18:09
Jun 14, 2019
The Moth Radio Hour: Bible Bucks, Meatballs and Big Brothers
53:24
Jun 11, 2019
Remembering Warren Miller
21:41
Jun 7, 2019
The Moth Radio Hour: Mets, McDonalds, and a White House Secret
53:20
Jun 4, 2019
The Moth Radio Hour: The Ties That Bind
53:21
May 28, 2019
School's Out!: Joanna Courteau & Gabe Mollica
16:35
May 24, 2019
The Moth Radio Hour: Snakes, Electric Shock and Afghanistan
53:15
May 21, 2019
The Motor City That Never Sleeps: Isabelle Raphael & Michelle Robertson
21:32
May 17, 2019
The Moth Radio Hour: A Flight Attendant, A Refugee, and A Preacher
53:21
May 14, 2019
The Moth Radio Hour: Brains, Beauty, and Brawn: Stories of Girlhood
53:21
May 7, 2019
Love, Mom: Ali Muldrow + Michelle Cloud
15:15
May 3, 2019
The Moth Radio Hour: Korea, Colons, Pickups and Pranks
53:24
Apr 30, 2019
The Moth Radio Hour: The Rest Is History
53:20
Apr 23, 2019
The Moth Radio Hour: Immigration Nation
45:54
Apr 16, 2019
Revisiting The Best of Times, The Worst of Times: Anthony Griffith
24:13
Apr 12, 2019
The Moth Radio Hour: Mother, Mommy, Mama, Mom
53:02
Apr 9, 2019
The Moth Radio Hour: Other People's Shoes
53:01
Apr 2, 2019
Tales from the Emerald Isle: Michael Devlin, Claire Nevin & Paul Doran
29:12
Mar 29, 2019
The Moth Radio Hour: A Wrestler, an Exoneree, and a Nurse
53:26
Mar 26, 2019
The Moth Radio Hour: Occasional Magic
53:20
Mar 19, 2019
Occasional Magic: Ana Del Castillo
20:15
Mar 15, 2019
The Moth Radio Hour: Open Adoption, Tin Foil Dinosaurs, & the Imam
54:55
Mar 12, 2019
The Moth Radio Hour: In Famiglia
54:04
Mar 6, 2019
International Women's Month: Alexandra Rochester & Kendi Nderitu
17:55
Mar 1, 2019
The Moth Radio Hour: Cartoons, Cleanups, and Close Calls
52:37
Feb 26, 2019
Black History Month: Emily Richmond and Maxie Jones
23:15
Feb 22, 2019
The Moth Radio Hour: Live in Martha's Vineyard
52:29
Feb 19, 2019
The Moth Radio Hour: Bearing Witness
52:10
Feb 12, 2019
The Moth Radio Hour: Don't Stop The Music
52:33
Feb 5, 2019
Shortcuts: Lawrence Wood & Amanda Egge
15:57
Feb 1, 2019
The Moth Radio Hour: Reality TV, an Egg Timer, and a Burglary
53:06
Jan 29, 2019
The Moth Radio Hour: Hearing Voices
52:24
Jan 22, 2019
The Moth Radio Hour: Knowing How and When to Fight
51:45
Jan 15, 2019
Bye-Bye New York: Emad Kiyaei
14:28
Jan 11, 2019
The Moth Radio Hour: Family Photos, Grandmothers, Legos & Revenge
51:07
Jan 8, 2019
The Alpha Wolf: Elizabeth Gilbert
20:47
Jan 4, 2019
The Moth Radio Hour: Love, Serve and Protect
53:33
Jan 1, 2019
The Moth Radio Hour: Holiday Special 2014: Monkeys, Megachurches, and First Elves
52:26
Dec 25, 2018
Holiday Game Plans: Renata Sancken and Kate Tellers
17:51
Dec 21, 2018
The Moth Radio Hour: Guts! Courage.
53:31
Dec 18, 2018
Unexpected Gifts: Zanele Chisholm & Isabel DeBre
18:04
Dec 14, 2018